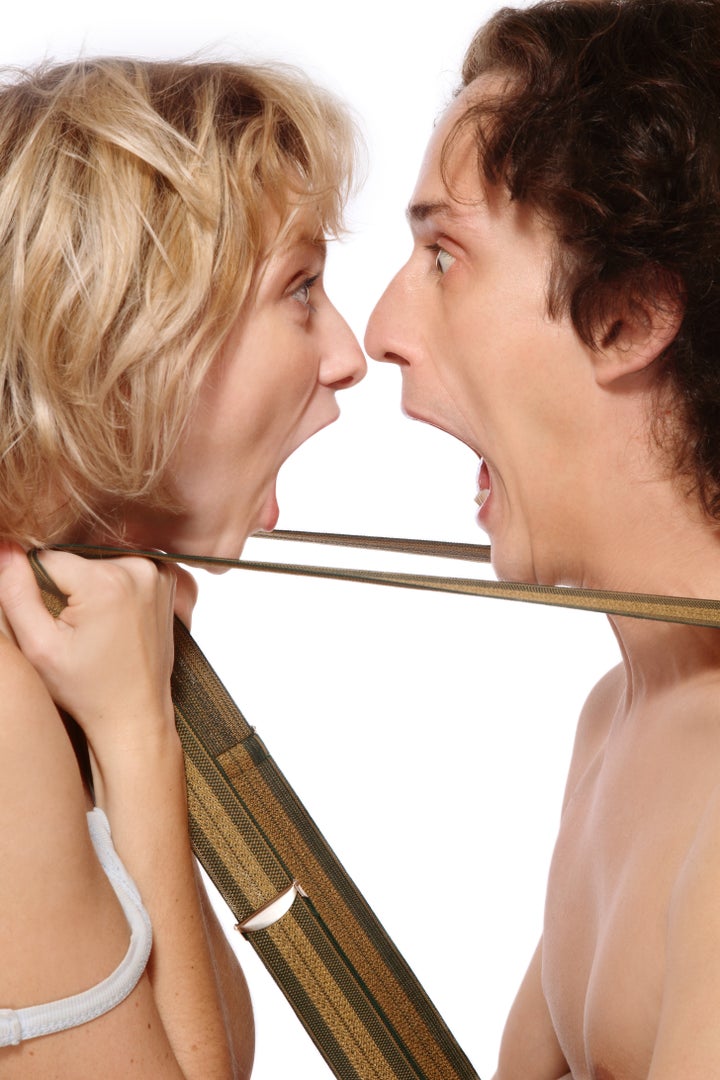 Daniel Goleman popularized the term Emotional Intelligence in his book Developing Emotional Intelligence. Intelligence quotient (IQ) refers to our ability to reason. Emotional intelligence (EQ) is our ability and capacity to manage emotions well in ourselves and in our relationships. What does this have to do with running a family business? Everything.
Produce More and Perform Well
Your emotional intelligence determines the productivity and performance of you and your team. IQ only accounts for 20 percent to 25 percent of growing a business. The rest has to do with EQ. Here's a secret: If you want to make more money, learn how to get work done through others. The problem is that other people have emotions, and sometimes negative emotions stops us from attaining our goals. For example, a father who does not develop and practice EQ with his teen daughter will have difficulty inspiring her to get work done in the family business if she feels alienated or undervalued. She may suffer through his leadership to get a paycheck or pay for college. That father can make a different choice and win her heart and mind, and in the process get better results. That's the difference that developing EQ makes.
Building a business is stressful. Building a business with family can be even more stressful. Not knowing how to recognize and reduce stress in yourself and in your relationships can lead to disaster. For example, many moms experience stress when the responsibilities of business and family clash. You may find yourself making the choice between meeting deadlines and delaying social activities that are meaningful to your family. In some cases, you may feel pressured to prioritize a business deal, a media appearance, traveling, and meeting with a client to sign a purchase agreement or close a product sale over spending time with your spouse or children. Learning how to manage multiple projects, meet deadlines and achieve objectives and in the process reduce stress, is key to developing emotional intelligence.
Form Constructive Beliefs
Your beliefs are driving your emotions. Some beliefs are destructive and the result is a struggling or bankrupt family business. What's one belief that's holding your family back from being more and doing more? For example, do you believe that only wealthy families can succeed in family business? If you believe that to be true, then that belief will drive emotions rooted in doubt and disbelief. The result will be second guessing yourself everyday when making decisions, or not taking risks that can take your family and business to the next level. Recognizing that belief as destructive, you should change it to a constructive belief. You can choose to believe that all families, no matter what the current circumstances, can and do build successful businesses that last for generations to come. Take note of your destructive beliefs and find examples of families who defy them.
Your family and non-family members will help you build a better business if you motivate them to do so. As a leader, it's your responsibility to do what's in your power to motivate your people. By doing so, you inspire a higher level of emotional intelligence. You are not responsible for making people take charge of their lives, but you should give them a reason to act. What's the motivation for your family and others to support you in your business? Some families thrive on knowing that they are uplifting others out of poverty. Some families rally behind the hope that a new business will advance their family from middle class to rich. Some families are motivated by the opportunities to create or innovate. What's your motivation? Who shares your motivation?
You could decide to ignore emotional intelligence and overemphasize the technical skills required to run your business. Many leaders do this daily, and lose good people in the process. Don't think that you will garner loyalty simply because you're related by blood. You'll keep your family engaged in family business when you lead with emotional intelligence.
Calling all HuffPost superfans!
Sign up for membership to become a founding member and help shape HuffPost's next chapter