June 12 (Reuters) - A plan for shops, restaurants, hotels and thousands of homes near the Grand Canyon's celebrated South Rim is pitting a tiny Arizona town seeking to expand against opponents who say the development will mar one of the world's natural wonders.
Tusayan, a community of roughly 550 residents on the outskirts of what is arguably the most famous national park in the United States, has struck an agreement with Italian developers that could open the way for construction projects including more than 2,000 residences and 3 million square feet (280,000 square meters) of commercial space.
The plan has ignited a fierce debate about potential increases in population, traffic, demands on sparse water supplies and air pollution in close proximity to a World Heritage Site prized for panoramic views of multihued canyons shaped by the erosive forces of water and wind.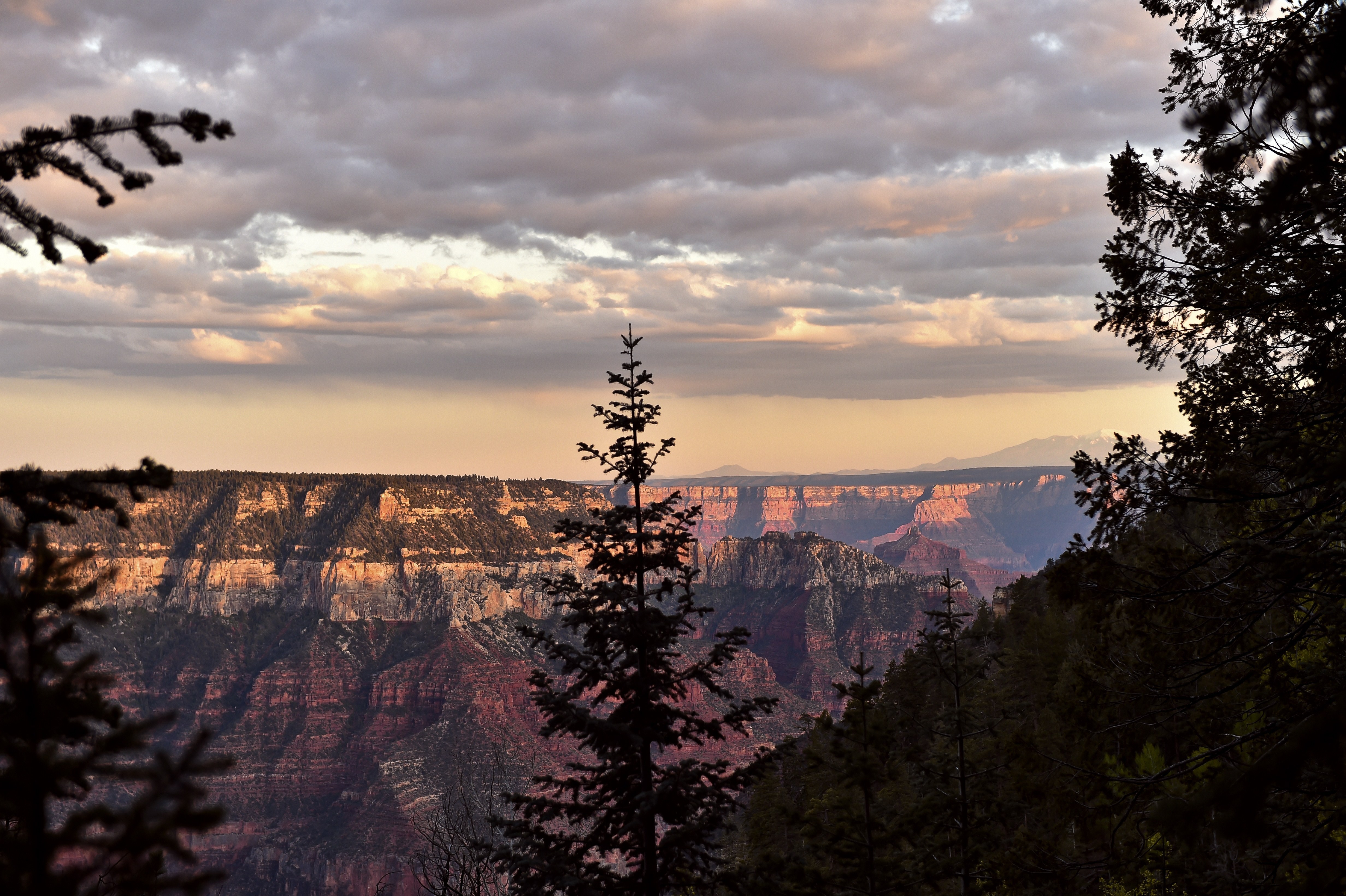 The sun sets over the North Rim of the Grand Canyon on May, 17, 2015. (MLADEN ANTONOV/AFP/Getty Images)
The latest fight in a years-long effort to develop private property in and around Tusayan, which is hemmed in by federal lands, is tied to its push for permission to construct utility corridors and pave dirt and gravel U.S. Forest Service roads to allow residents, tourists and others all-season access to the town and adjacent acreage.
Tusayan's development application to the Kaibab National Forest has generated more than 200,000 comments, mostly form letters registering opposition by conservation groups, said Kaibab spokeswoman Jackie Banks. She said it may be a month until the agency decides whether an extensive environmental impact assessment is needed before a final decision is reached.
Conservation groups such as the Sierra Club, Native American tribes like the Hopi, outdoor enthusiasts, former park officials and others argued the Tusayan development threatens the fragile ecology of the Grand Canyon, which attracts nearly 5 million visitors a year.
"Why would we want to do something on such a grand and potentially chaotic scale right there in the midst of one of the most phenomenal places on Earth?" said retired Grand Canyon Superintendent Steve Martin.
The town and Stilo Development Group USA say in online postings that the project will boost the local economy and bring needed housing and jobs. The town's manager and Stilo representatives did not respond to requests for comment.
An attorney for the developer told the Kaibab National Forest in a June 2 letter that federal law did not require it to consider "highly speculative effects" concerning impacts on water supplies, since those have not been officially identified.
Phoenix attorney Dawn Meldinger also rejected suggestions of negative impacts brought by development, noting that the existing lack of residential units in communities around the Grand Canyon "has resulted in the proliferation of housing and development inside the park . . . including several hundred apartments and single-family homes, miles of roads and new parking lots."
Earthjustice, an environmental law firm representing Sierra Club and other conservation groups opposed to the project, urged the Forest Service to reject the request for easements in light of public opposition.
"On the other side of the ledger are the hopes of a wealthy foreign corporation seeking to cash in on the Canyon's popularity. This project thus does not serve the public interest," the firm said in a letter to the forest earlier this month. (Reporting by Laura Zuckerman in Salmon, Idaho; Editing by Cynthia Johnston and Eric Beech)
Calling all HuffPost superfans!
Sign up for membership to become a founding member and help shape HuffPost's next chapter
BEFORE YOU GO
PHOTO GALLERY
Landmarks That Climate Change Could Ruin