The freedom to earn a profit on hard work and shrewd investment can be as important as the freedom of speech. Both are fundamental to the pursuit of happiness, that most particularly American of universal rights. And without experience of both, America sometimes makes little sense to people struggling to feed, clothe and care for their families.
In a new year in which the candidates will rehash arguments about American exceptionalism, it is worth paying attention to a little known aspect of American foreign policy that breaks the mold in many ways. The U.S. Government's development finance institution is the Overseas Private Investment Corporation. OPIC builds upon a known commodity -- our entrepreneurial spirit -- and puts it at the center of our outreach to the developing world.
Republicans and Democrats don't agree on all of the details, but in general, few would dispute that a vibrant free market system is essential to upholding our democratic values. These twin pillars of our society are also our greatest gifts to the world, which has been generally trying to imitate them, with local modifications, since the end of the Cold War.
Increasingly, policy-makers realize that the core duty of protecting the United States from harm is inseparable from the goal of encouraging foreign trade and investment. The statistics all point in one direction: stable democracies with free-market economies are the greatest protection against attack, whether by a foreign nation or a terrorist organization.
Of the 30 foreign terrorists listed on the FBI's Most Wanted Terrorist List, only one was raised in a free-market democracy
No free-market democracy has ever waged war against the United States.
Not one of the 30 most developed nations has supported a long-term anti-American terror movement.
Aiding in the spread of free markets throughout the developing world is a fundamental task of American foreign policy. But free markets can't be driven by charity. We cannot rely on foreign aid alone to convince people in the world's lowest income countries that America offers the greatest hope for their families. Private sector investment is the best way to prove that the free market works.
How can the U.S. Government encourage and enable Americans to invest in emerging markets that have experienced instability or conflict, yet may represent the most promising growth opportunities? This is the great foreign policy challenge, and the answer is here at home. Foreign aid alone presents a false picture of America as a marmish protector of the weak. We know ourselves to be an example to the strong. Perhaps the old Western films taught it best: if you fight for law and order, and freedom and democracy, economic opportunity will follow, and your children will live in more comfort and safety. We know this to be true, from direct experience. But most people growing up outside the United States have no familiarity with free enterprise, democracy and the rule of law.
Without capital, freedom, democracy, and the rule of law do not lead to real change. Economic growth requires capital. And in a free-market, very little money will be invested in countries that are torn by violence, ruled by a capricious dictator or a mob, and subject to arbitrary instability.
A solution exists that is simple, inexpensive and works. The Overseas Private Investment Corporation provides loans, loan guarantees, political risk insurance and support for investment funds to Americans who invest in strife-ridden countries. OPIC helps extend the free market via a commercial enterprise, and they do it all while making money for the U.S. Taxpayer. I am grateful to serve on the OPIC Board of Directors, and want to explain a few ways that OPIC works.
We know from long experience in this country and abroad that merely giving away money rarely creates lasting change. OPIC does just the opposite. The agency loans money to Americans, softening the risks of investing in countries with violence and lawlessness. Rather than having the government decide where money should be given to be of aid, private investors decide where the money can be invested to earn a profit.
Over the last year OPIC has financed U.S. investments in renewable energy around the world -- it helped build solar projects in Peru, India and Thailand, hydropower in Georgia, geothermal in Kenya and biomass in Liberia. It funded a power grid in West Africa that has given hospitals and new businesses reliable electricity making both more reliable to their clients and investors -- easing investment worries. These are just a few of the nearly 100 new projects OPIC funds each year. OPIC's results prove that its for-profit development finance model is creating American jobs, reducing the deficit and expanding development.
Another reason that OPIC works is that it is relatively nimble and can deploy American capital quickly to places where a thriving free market can make all the difference. During the upheavals of the Arab Spring, OPIC targeted up to $3 billion in financial support for investment and job creation to help spawn dozens of companies in the region, erect infrastructure, fund microfinance and aid small businesses.
OPIC is above-all an organization dedicated to free markets, and it has become one of America's most agile foreign policy instruments. It enhances U.S. foreign policy by bringing American for-profit investment into the riskiest regions and proving that for-profit American style development works.
Across the world, millions of people who think they hate America are simply misinformed. They have been lied to their entire lives about what America does and what we stand for. When their lives improve because an American company has begun working in their town, their view of America begins to shift and everyone wins. This success is not limited to simply the host country; the companies investing overseas often create more U.S. based jobs as a result. OPIC teaches the truth about America through experience, and we do it all without cost to the taxpayer. Its mission is simple, but strong: American's economic vitality must remain a beacon for the world, and smart, locally-based development is the best path to achieving that success.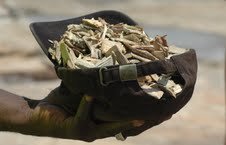 In Liberia, old wood becomes new fuel and a major export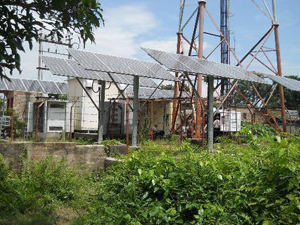 Telecom powered by solar in India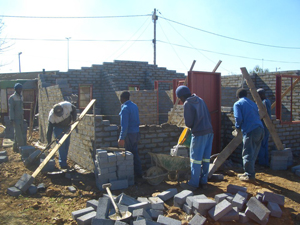 Opening the door to home ownership in South Africa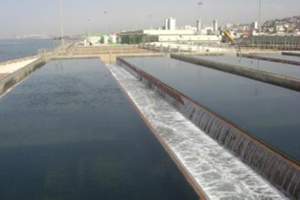 Desalination plant in Algeria
Calling all HuffPost superfans!
Sign up for membership to become a founding member and help shape HuffPost's next chapter