Sometimes passion is a key factor to beating impossible odds.
Because of his insatiable love for football, 10-year-old Deven Jackson from Shermans Dale, Pennsylvania, is hitting the turf once again -- this time, with two prosthetic legs. Two years ago, his parents rushed him to the hospital where he was diagnosed with a life-threatening case of meningitis and given only a 10 percent chance of survival by his doctors, reported ABC News.
"He was in kidney failure," his mother, Michelle, told ABC News. "They didn't know if he was going to make it."
After several surgeries and clearance from his doctors, Deven received his first set of prosthetic legs in the summer of 2013 and began to learn how to walk all over again, reported PennLive.com. It took him almost a year to grow comfortable and confident in his traditional prosthetics with feet, but running was still a struggle. Before he took that next step in his recovery, he reached out to the leaders of his football league to find out if they would let him play again.
As the league coordinators worked out the details of his return, Deven attended Camp No Limits -- a nonprofit that provides programs for kids with limb loss -- in Florida, where he borrowed a fellow camper's running blades and discovered what it would feel like to run again for the first time. After another surgery to shorten his leg bones, which were continuing to grow, Deven received a set of running blades of his own -- a donation from someone who was no longer using them, according to Fox News. He worked with a trainer three times a week all summer long to be ready for the current football season. CFA assistant commissioner Dave Bickel works with Deven Jackson on widening his stance.
"He still wants to get out and do everything he can," Deven's former coach Justin Henne told PennLive.com. "He's not looking at it as a hindrance. He knows he has to work harder than others, but he wants to do it."
And now, after two years of battling meningitis, recovering from amputations and learning how to maneuver on his prosthetics, Deven is back on the Peewee team of the West Perry Midget Football Mustangs, running, tackling, passing and catching with the rest of his crew.
"It's pretty inspiring just watching him throw a football," CFA Football League commissioner Dave Bickel told The Daily Item. "He's been making remarkable progress each week. But he still has work to do. We're going about this slowly. He has to earn it and be safe about it."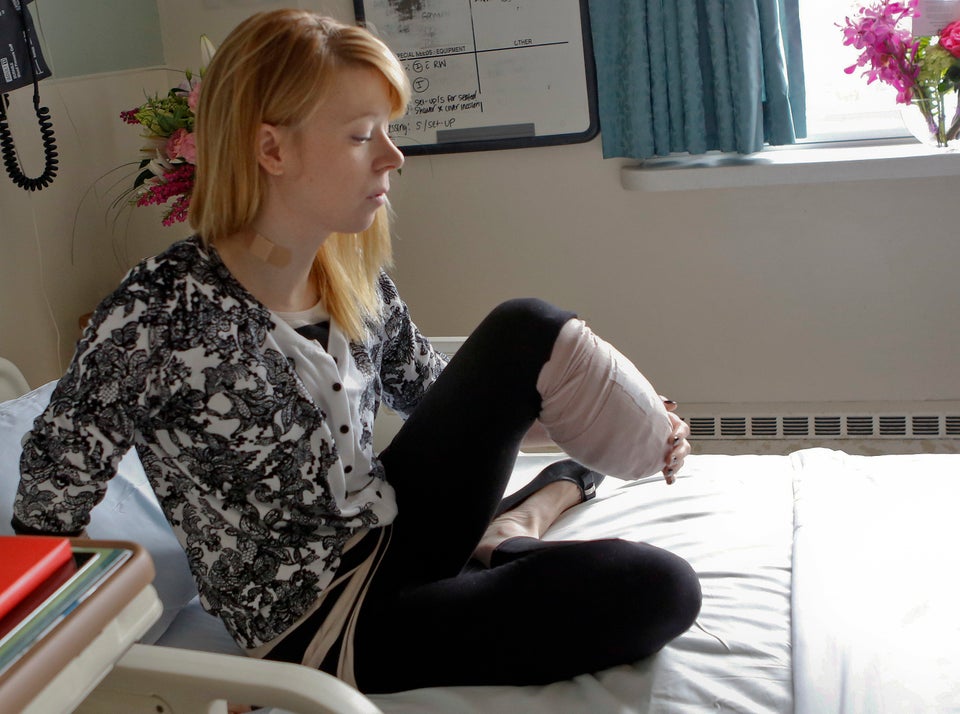 Boston Bombing Victim Vows To Dance Again