Like most normal people everywhere, we adore "The Devil Wears Prada." Miranda Priestly -- so ruthless but with a heart of gold! Anne Hathaway -- so bumblingly green but then wins in the end! The clothes -- so chic!
Well, at least they were chic six years ago in 2006, when the lovable flick was first released and we first rooted for Andy Sachs to survive at Runway in all of her argyle skirting and earnest ambition. The okay, the best scene in the movie is the montage set to Madonna's "Vogue" of Hathaway morphing from frumpy duckling to Chanel-feathered swan with a little help from Runway's sample closet.
But we recently watched the movie again at a girls' night, and as we quoted most of the movie's lines back verbatim, we kept analyzing the film's fashion. In six short years, what hath time and trends wrought of all those statement necklaces?
Of course, trends from 2006 haven't quite yet garnered the LOL-ness we usually reserve for looks from 20 years ago. (We can't wait to see what people think of ombre hair in 2032.) We suspect the tweed newsboy caps aren't gracing too many heads these days, but some of the movie's style -- red lips, blunt bangs -- seems here to stay.
We can't decide on our own, so check out the slideshow below (and watch the Vogue scene!) and tell us which looks you think are still trendy in the comments.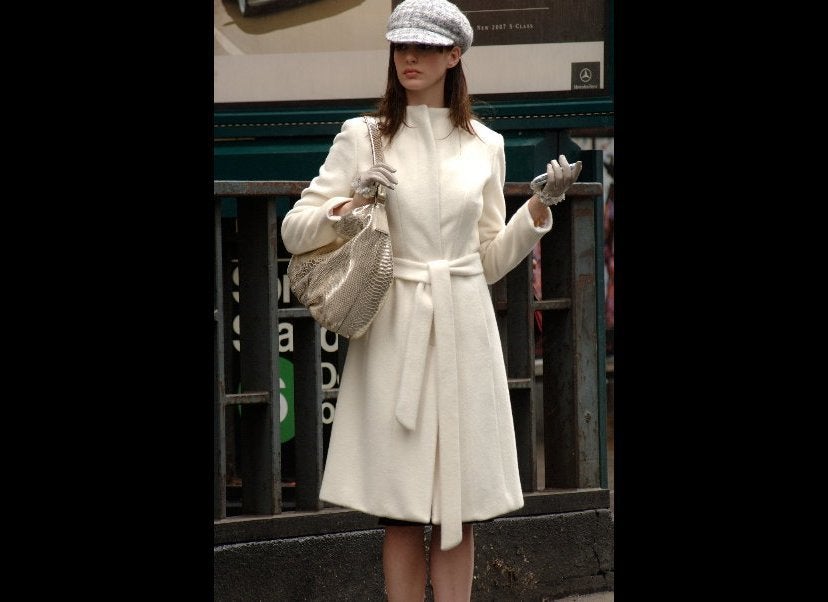 The Clothes In 'The Devil Wears Prada'