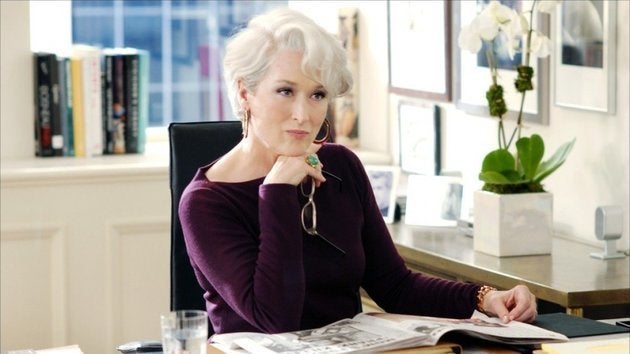 The scene, apparently first posted back in 2015, takes place at the big charity ball where Andy (Anne Hathaway) proves herself to ice queen Miranda Priestly (Meryl Streep), editor-in-chief of Runway magazine. Except Miranda's husband makes a drunken appearance, acting like a jerk to his wife's boss. Andy takes notice and comes to the rescue ― pulling the boss away from the situation and distracting him with a question.
What happens next is what really has fans confused. Miranda lets her guard down and, for a second, actually does something kind of ... nice? Over her husband's shoulder, she acknowledges Andy's save and mouths the words "thank you" to her lowly assistant. Naturally, Andy smiles to herself, clearly feeling validated.
As fans have pointed out, the scene would have felt pretty out of place in the final version of the film ― which is likely why it was deleted. It's basically a scene out of a different movie, seeing as the Miranda we know very rarely does anything nice. Even at the end of the movie, all she does to acknowledge Andy is tap her designer glasses. She barely even nods her head!
Folks took to Twitter to air their grievances about the scene:
Let's just say that we're glad this scene didn't make it past the cutting room.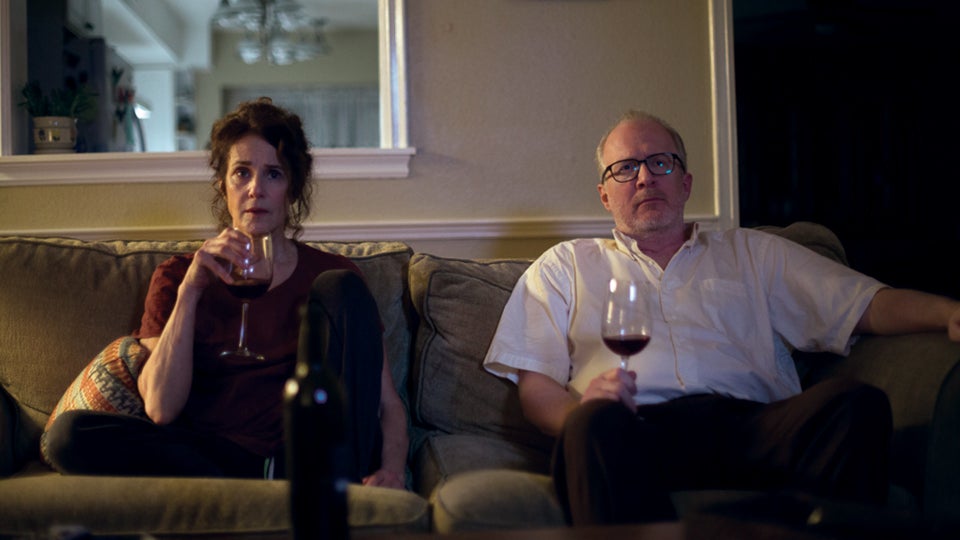 The Best Movies Of 2017 So Far
Popular in the Community