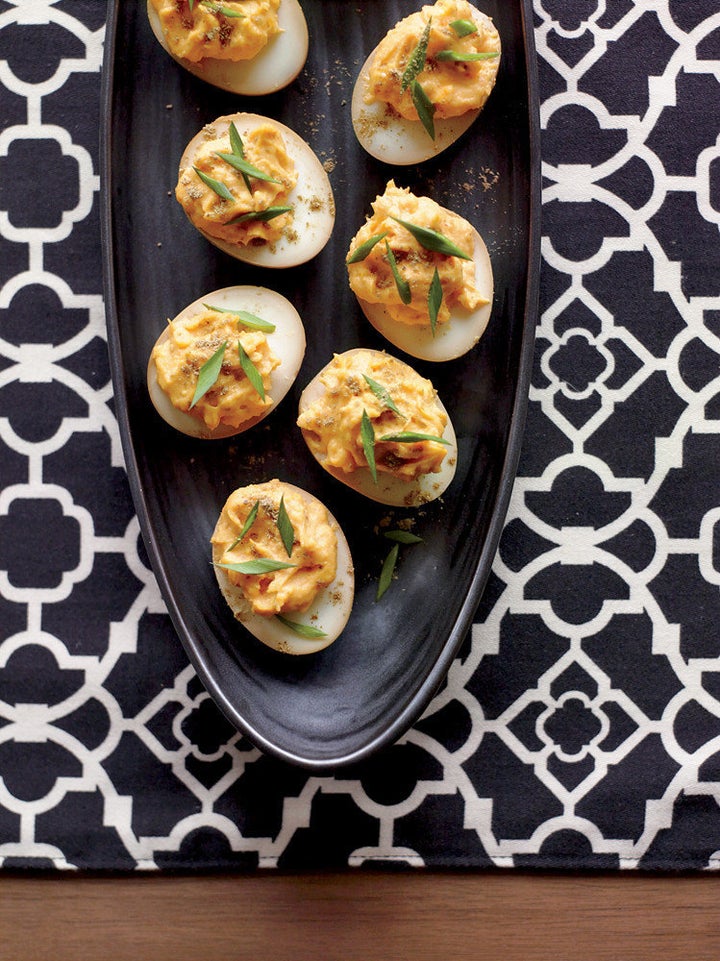 What we like about deviled eggs is how they make the rich part of the egg even richer. We would like to thank whoever came up with this idea -- the Romans, perhaps.
Deviled eggs makes perfection out of eggs, but if there's one thing that can improve upon them it's definitely the white-rooster clad hot sauce, sriracha. Adding in a bit of wasabi isn't a bad idea either. And the two of these together means that these deviled eggs have got some serious heat, which means that not everyone will be able to handle them -- which also means, more for you.
Love sriracha? Get more sriracha recipes.