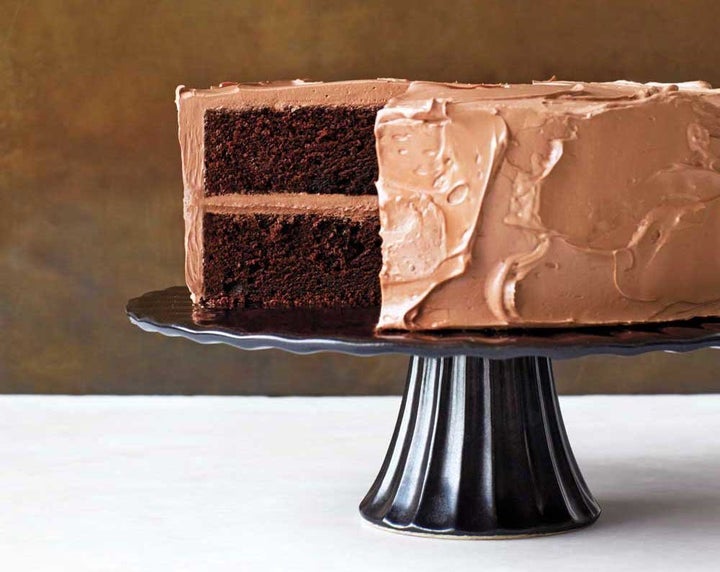 There are cake recipes, and then there are cake recipes -- the kind your grandma passes down to you, which you either cling to with great secrecy or share with those you love dearly. But in the world of devil's food cake, mediocre recipes abound, and great ones are hard to come by.
So we got a little excited when we opened the October issue of Martha Stewart Living, in which Stewart and her test kitchen presents an epically rich version of the classic. It's "infused with melted chocolate (in addition to the usual cocoa powder) and sour cream to create a richer chocolate flavor and help it stay moist."
Active time: 40 minutes

Total time: 3 hours, 45 minutes

Serves: 16
There's no single standard frosting for a devil's food cake, but Stewart suggests using chocolate Swiss meringue buttercream (see recipe below). If you want something sweeter and fluffier, try a seven-minute frosting, or for something super chocolatey, try whipped chocolate ganache.
3 sticks unsalted butter, room temperature, plus more for pans

1 cup boiling water

3/4 cup unsweetened Dutch-process cocoa powder

4 ounces bittersweet chocolate, chopped (3/4 cup)

3 1/2 cups all-purpose flour

1 teaspoon baking powder

3/4 teaspoon baking soda

1 1/2 teaspoons coarse salt

2 cups packed light brown sugar

4 large eggs, room temperature

2 teaspoons pure vanilla extract

1 cup sour cream

6 1/4 cups Chocolate Swiss Meringue Buttercream (see recipe below)
Prepare pan and ingredients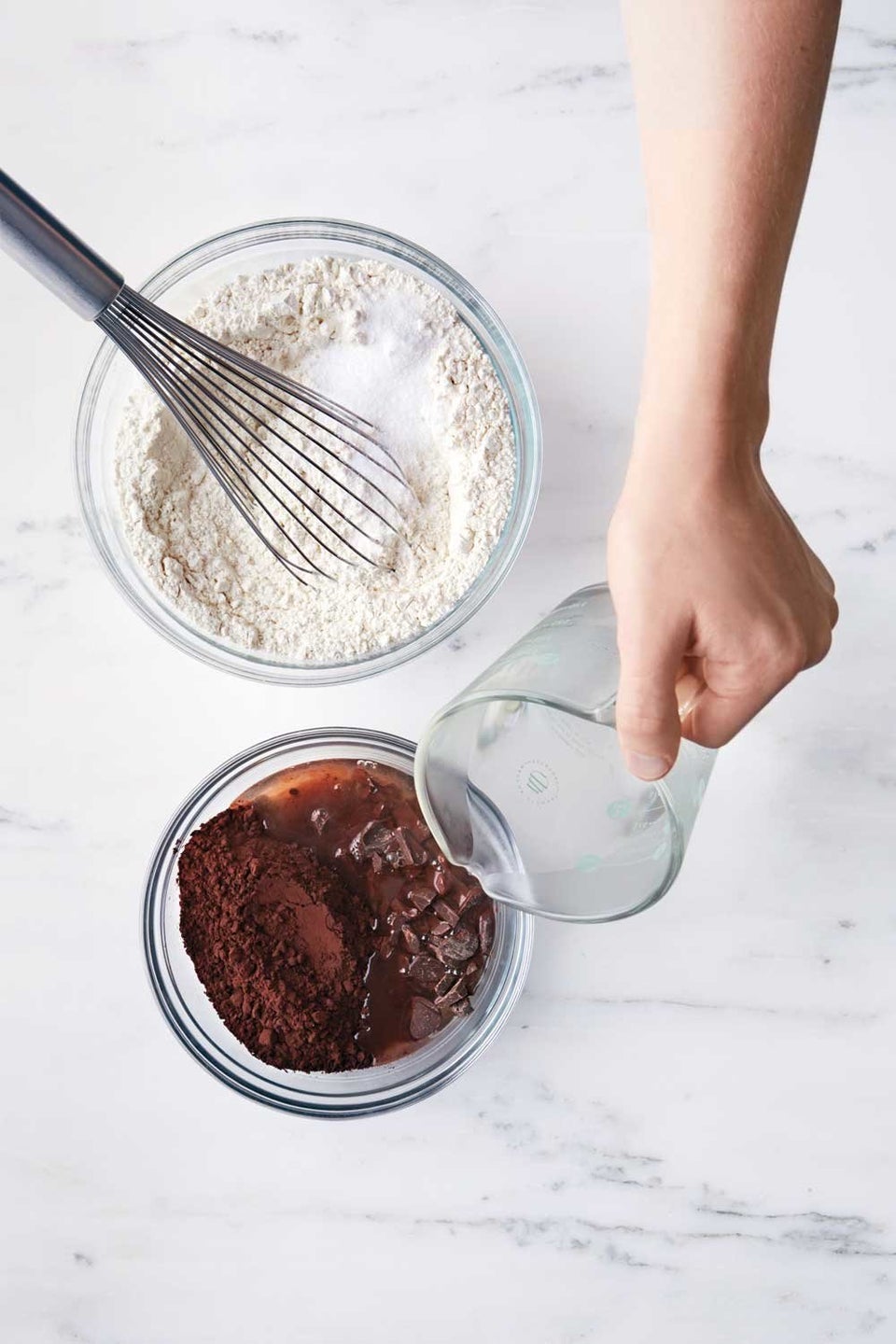 Make batter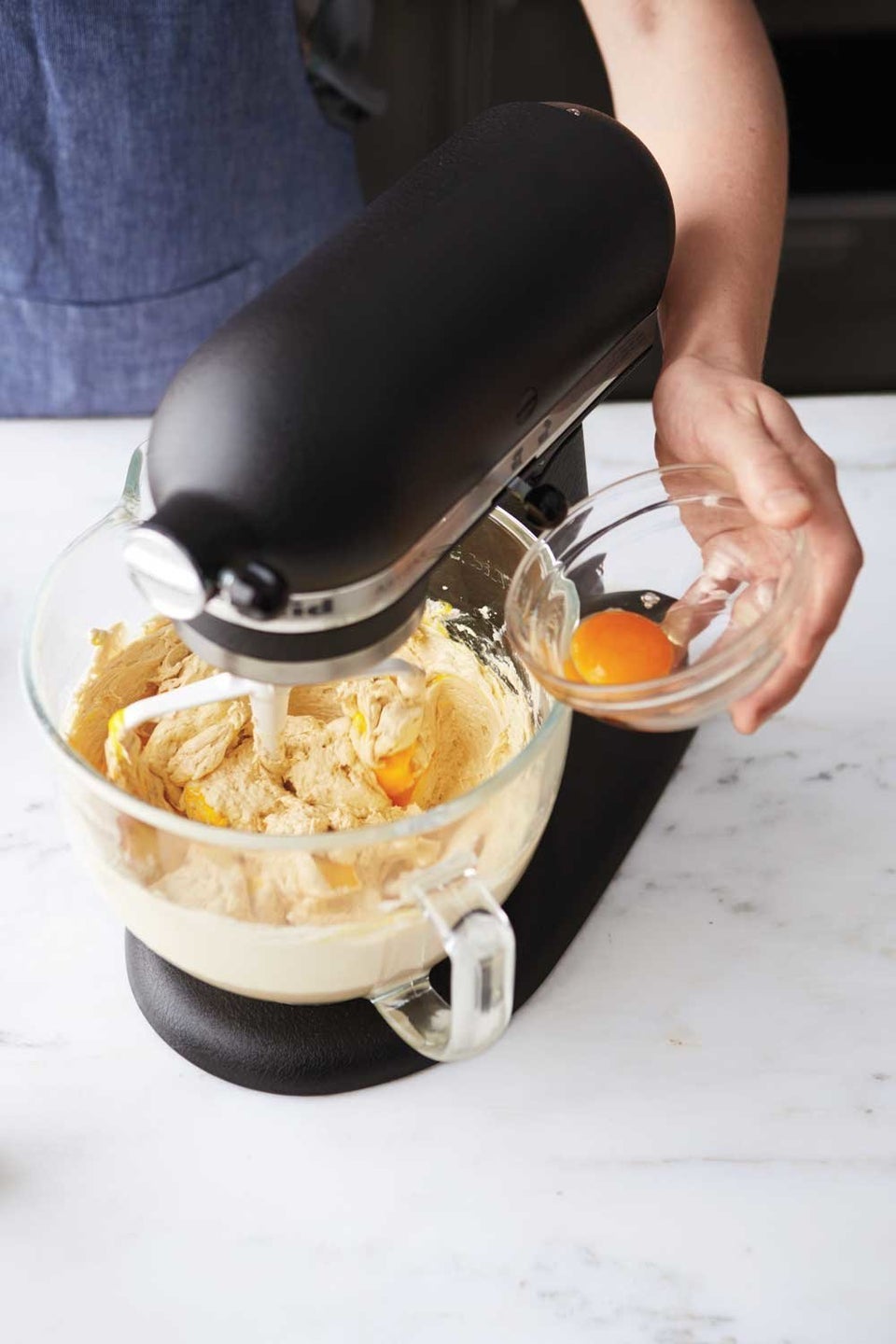 Transfer to pans and bake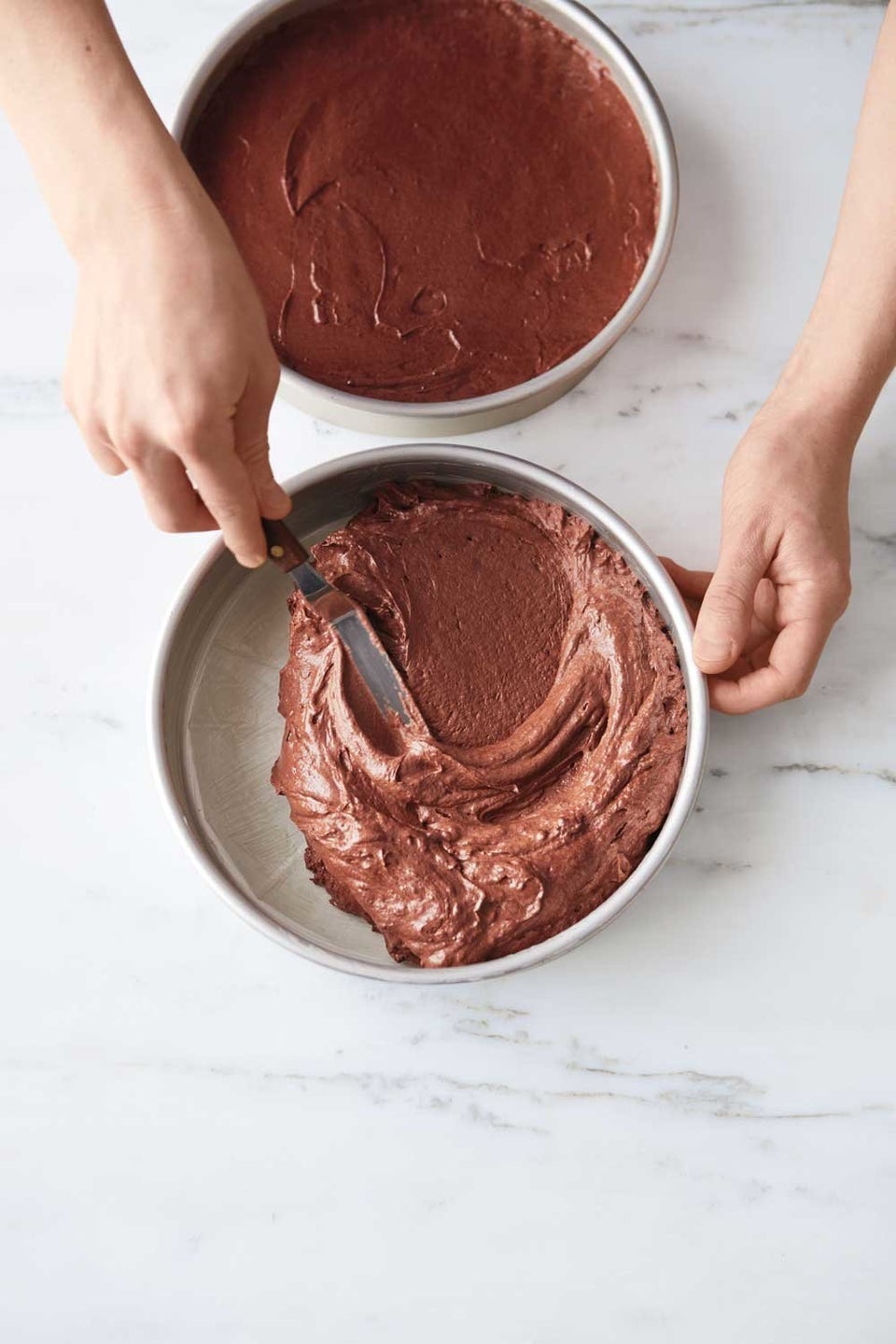 Trim tops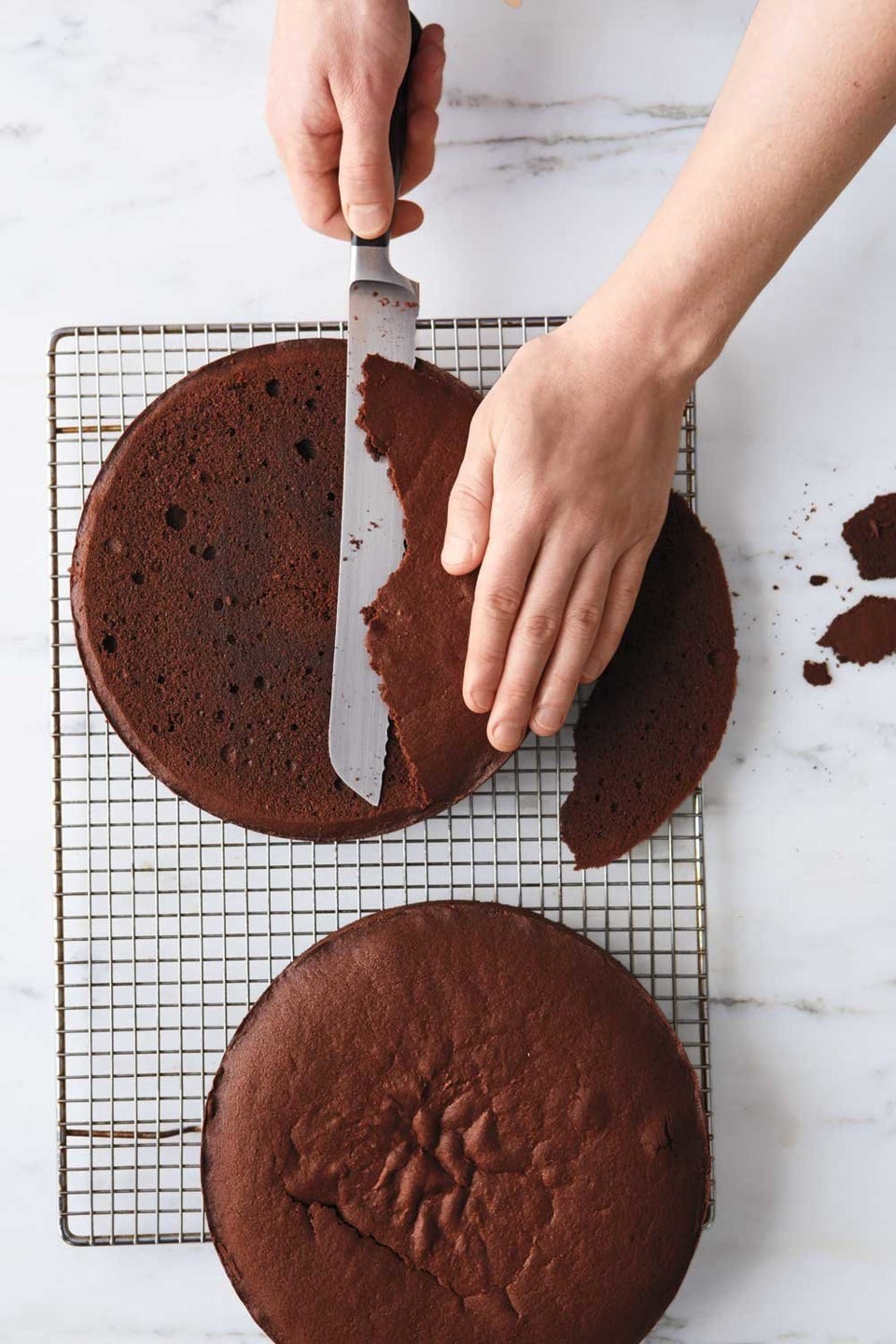 Sandwich frosting with layers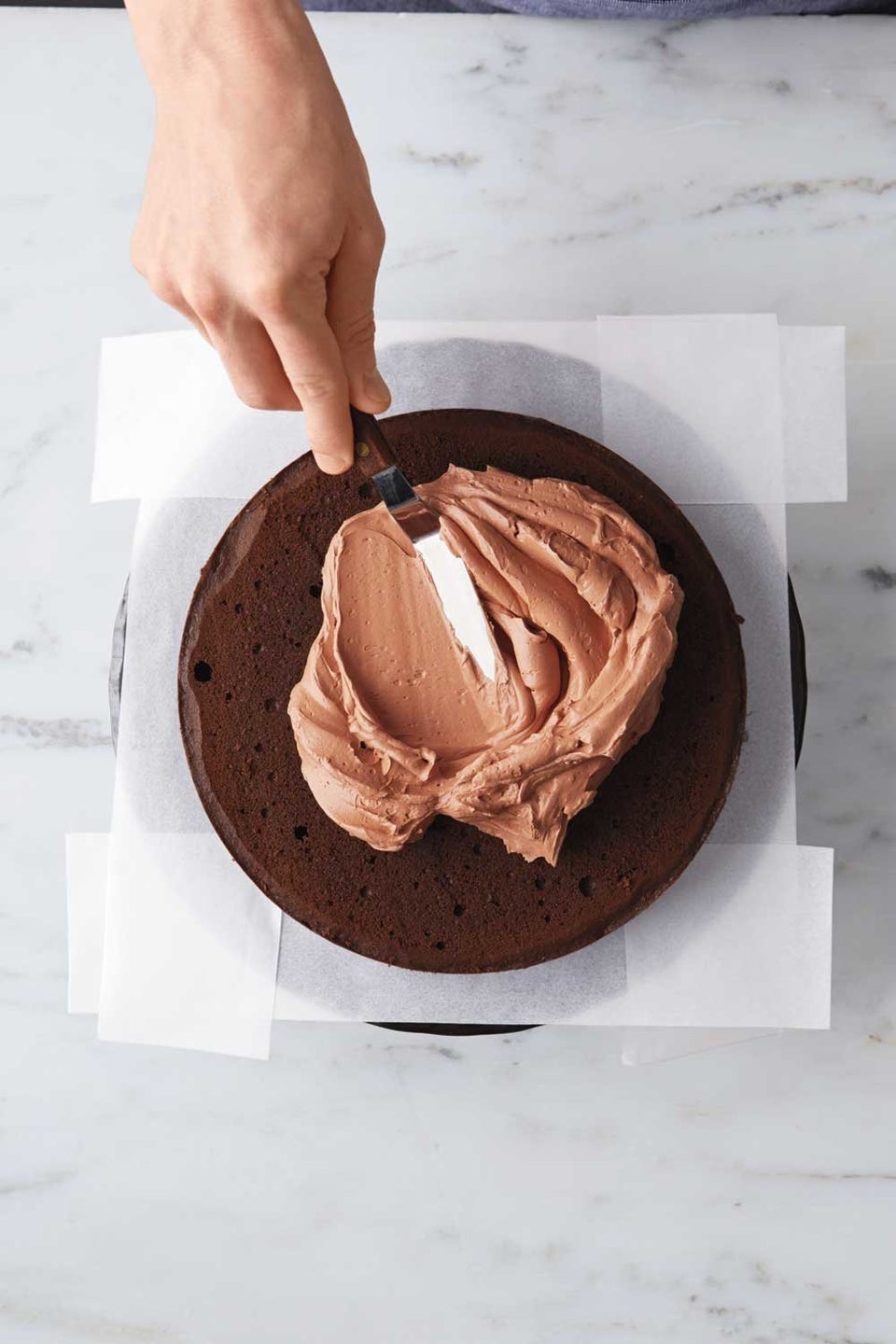 Frost cake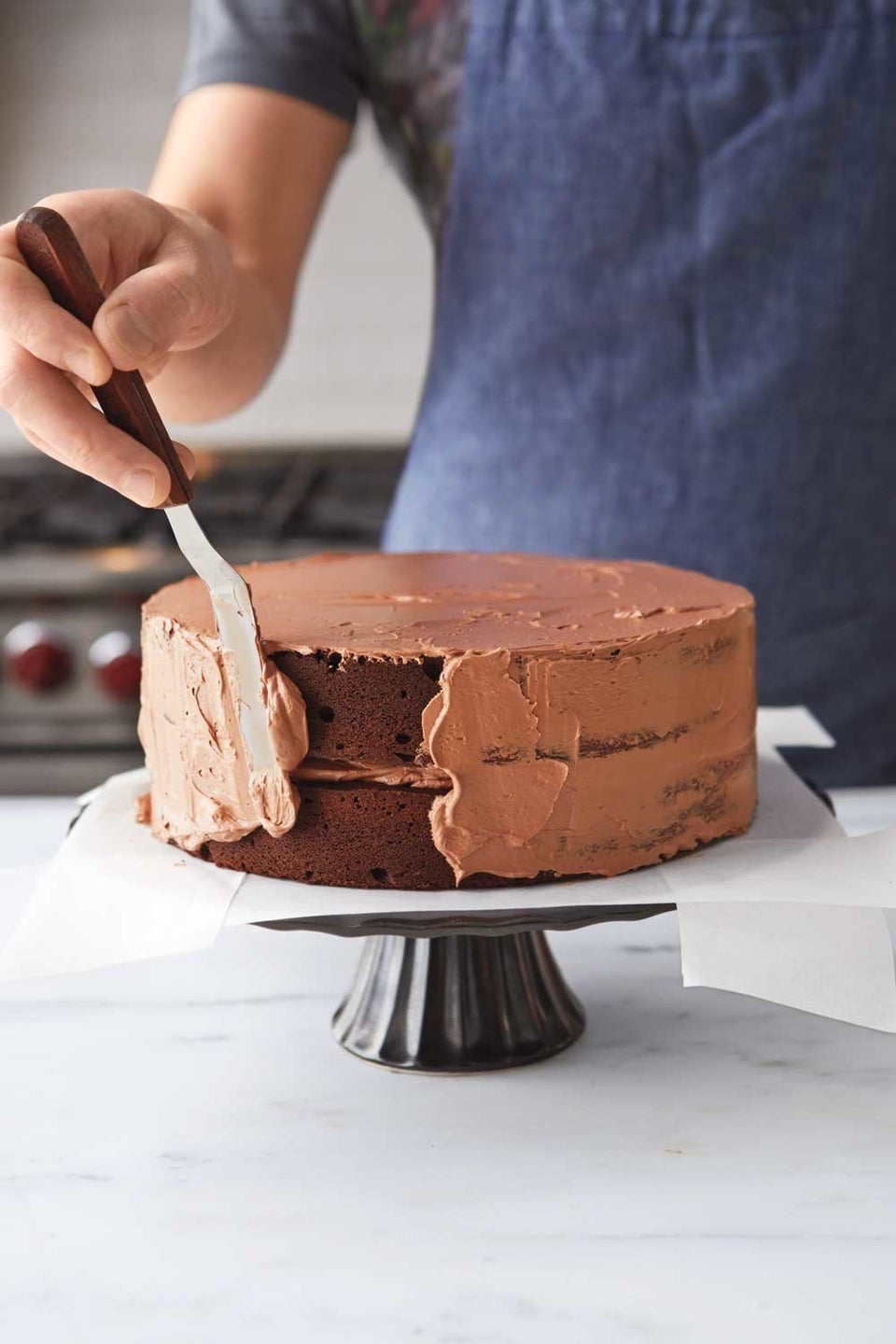 Chocolate Swiss Meringue Buttercream
Active time: 15 minutes

Total time: 25 minutes

Makes: 6 1/4 cups (enough to frost one 9-inch layer cake)
1 1/4 cups sugar

5 large egg whites

3 sticks unsalted butter, room temperature

9 ounces bittersweet chocolate, melted and cooled
Whisk together sugar and egg whites in a heatproof mixing bowl. Place over a pot of simmering water; whisk constantly until sugar is completely dissolved, 2 to 3 minutes. Remove from heat. With an electric mixer, whisk on high speed until cool (test by touching bottom of bowl), 7 to 10 minutes.
Change to the paddle attachment. With mixer on medium-high speed, add butter, 2 tablespoons at a time, until combined. Beat in chocolate.

Related