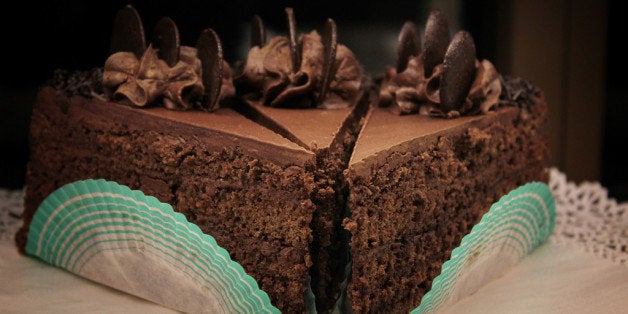 There's something about the suggestively sinful nature of devil's food cake that makes it infinitely more appealing than regular chocolate cake. Even those of us who don't really know the difference are still lured by this cake with its dark side. We can't help it, we're instinctively attracted to things that are bad for us. GrubHub just confirmed that when it comes to food, the more indulgent it sounds the more we're drawn to it.
It's hard to definitively state the difference between the two chocolate cakes because these days there are so many variations on the classic cake recipes. But, in their essence, there are a few clear distinctions. Devil's food cake is richer, darker and fluffier than any regular chocolate cake can ever be -- it has been called the chocolate version of an angel food cake. And it's all thanks to the use of cocoa powder and the extra dose of baking soda it calls for.
While chocolate cake usually calls for melted chocolate, devil's food cake relies on the rich flavor of cocoa powder -- and sometimes coffee -- for its robust, chocolatey taste. The extra dose of baking soda not only raises the ph levels giving this cake its deep dark color, but also makes it just a little bit fluffier in texture. To make the most chocolatey of cakes, some recipes call for melted chocolate, cocoa powder and extra baking soda. We're not sure what name that cake gets, but we are certain that it's a winner.
Now, go make some chocolate cake.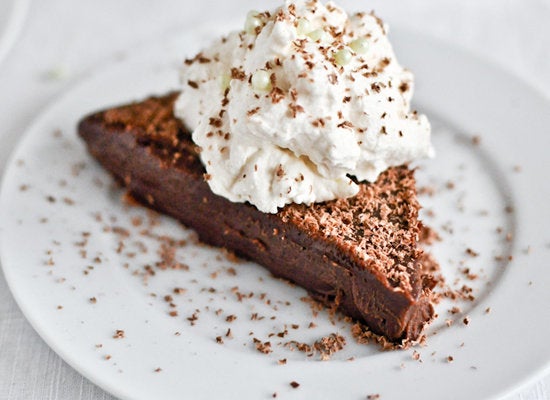 chocolate cake recipes
Related