The Daily Mail has a story today on The Devil's Pool, a rocky outcropping at the top of Victoria Falls that creates a natural swimming hole for thrill-seeking tourists. Victoria Falls is the world's largest water fall -- topping out at just over 360 feet.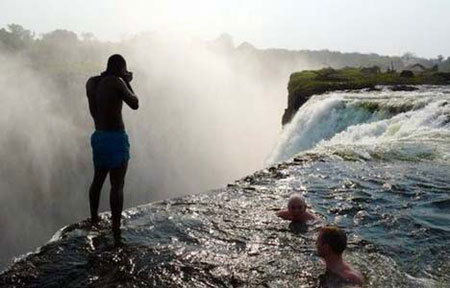 A tourist takes a picture from the edge of Devil's Pool.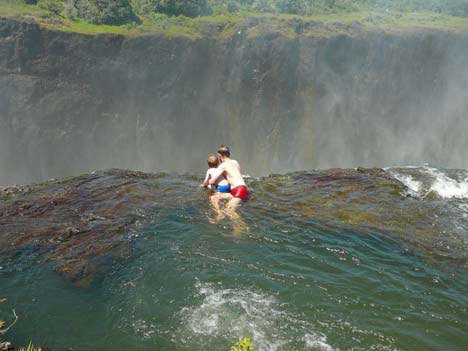 Father and son enjoy the view.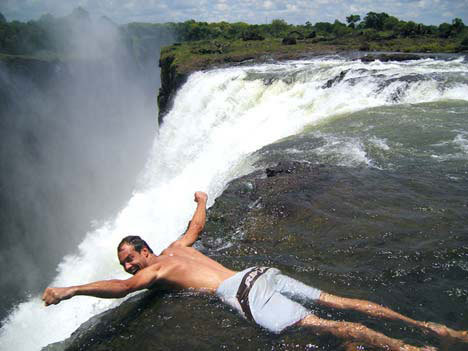 A tourist strikes a pose.
Here is a video of some of the dare-devil swimmers.