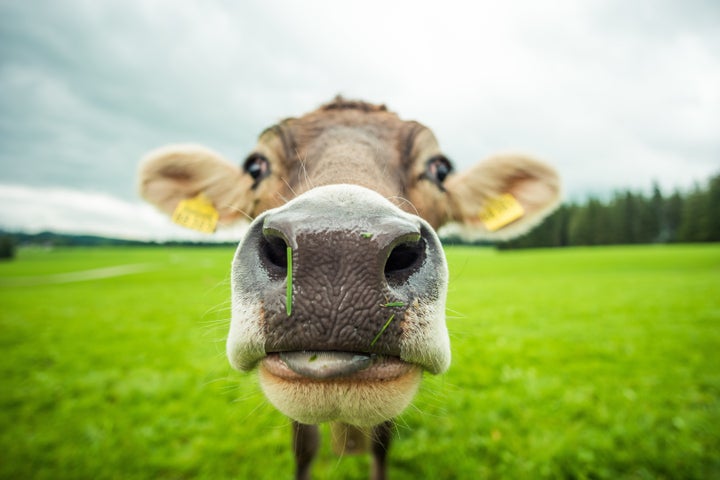 The protest plot was launched after Nunes sued Twitter and the parody Twitter account @DevinCow for $250 million for online harassment. Nunes' planned blow against ridicule backfired as the number of "Devin Nunes' Cow" followers zoomed to 623,000, far surpassing the number of Nunes' own Twitter followers.
Andy Lassner, the executive producer of "The Ellen DeGeneres Show," set off the protest plans Wednesday with a tongue-in-cheek "I'm not saying" that people should show up to the Fresno Lincoln Reagan Dinner — planned for April 11 — to "moo." Lassner's followers quickly suggested showing up in cow costumes, with cowbells and mooing noise-makers.
Fresno Republicans said on Twitter that the event was canceled for "security reasons" and declined to elaborate. They hope to reschedule, a representative told the Fresno Bee. Announcement of the event and ticket sales have been removed from the internet.
Followers on Twitter quipped in response that "cows can be dangerous," accused organizers of "crying over spilt milk" and of being "cow-ards."
The @DevinCow parody account was apparently inspired by the Nunes family dairy, which has collected hundreds of thousands of dollars in farm subsidies from the federal government. Earlier this month, Nunes complained about "socialism" after a California waitress asked him in a restaurant if he wanted a straw. The state has passed a law to combat plastic waste by limiting plastic straws only to customers who request them.
Popular in the Community