"They have to be more than just a lemming," he said. "Because jumping to your death is not enough."
Nunes slammed his colleagues for their divisive approach, accusing House Republicans of creating an "us versus them" mentality.
"You have this group saying somehow if you're not with them, you're with Obamacare. If you're not with their plan — exactly what they want to do -- you're with Obamacare. It's getting a little old," he said.
Nunes supports House Republicans' latest offer, which aims to avert a government shutdown while delaying the Affordable Care Act's individual mandate for a year.
When asked earlier on Monday whether the House would pass a "clean" funding bill before the midnight deadline, averting a government shutdown without incorporating any Obamacare provisions, House Speaker John Boehner (R-Ohio) said, "That's not going to happen."
Before You Go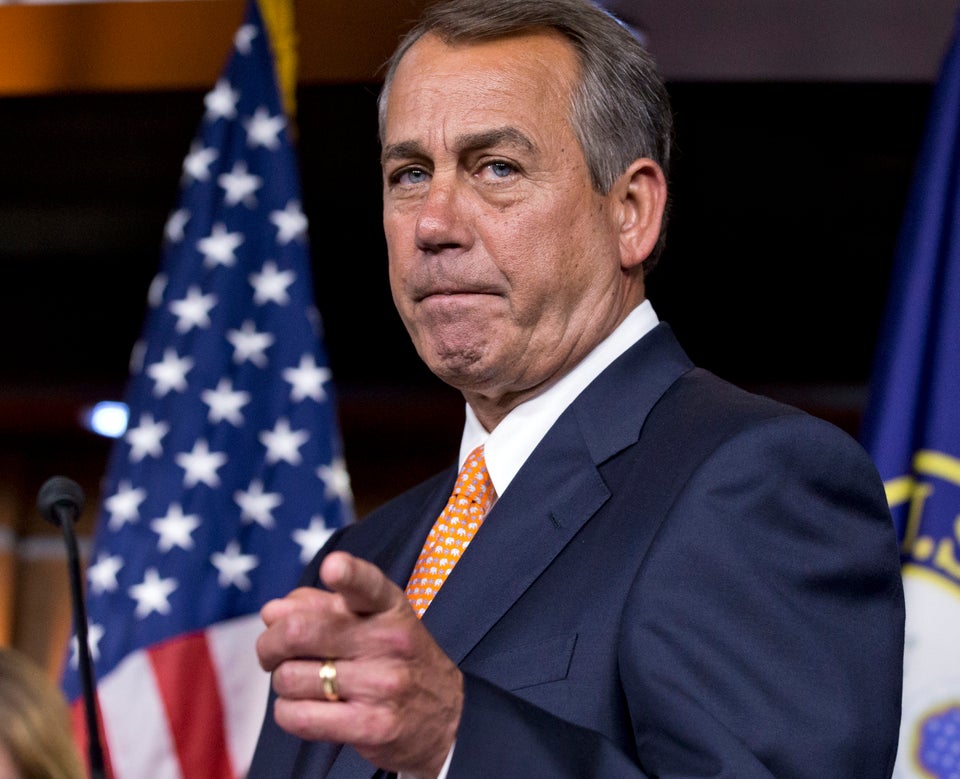 Conservatives Pointing Fingers
Popular in the Community