WASHINGTON ― Rep. Devin Nunes (R-Calif.) on Tuesday abruptly canceled all House Intelligence Committee meetings scheduled for this week, according to committee members, raising further questions on whether its investigation into ties between President Donald Trump's administration and Russia can proceed.
"Not only [has] this investigation sort of had a shadow cast on it, but the committee has been put into suspended animation," committee member Rep. Jim Himes (D-Conn.) said on MSNBC, confirming previous reports that Nunes, the committee chair, had canceled the meetings.
The move comes amid growing scrutiny over whether Nunes can lead an independent investigation into ties between Trump's team and Russian officials.
Nunes claimed last week that members of the president's team were subject to "incidental" surveillance. One day before making these allegations, however, he met with a source on White House grounds. Nunes said he needed a secure location to view sensitive information, but the visit raised further doubts about the transparency of the investigation and whether Nunes is coordinating with the White House.
After holding a press conference about his findings, Nunes also briefed Trump, whose team is under FBI investigation for alleged ties to Russian officials who may have interfered in the 2016 U.S. election.
Himes said Tuesday that Nunes had not shared his information with the rest of the committee.
"No member of the committee, Republican or Democrat, has seen, after a full week, this stuff that caused Nunes to make himself famous nationally," Himes said Tuesday. "Not a single member of the committee. I don't even think anybody on his own staff has any idea what caused him to do this sort of musical chairs thing with the White House."
Democrats have called for Nunes, who served on Trump's transition team, to recuse himself from the investigation or even to be replaced as head of the committee, with some speculating that the chairman wants to protect Trump.
"Chairman Nunes is falling down on the job and seems to be more interested in protecting the president than in seeking the truth," Senate Minority Leader Chuck Schumer (D-N.Y.) said Monday.
Several Democratic members of the committee said Nunes had lost their trust.
"In the interest of a fair and impartial investigation, whose results will be respected by the public, the Chairman's recusal is more than warranted," the committee's ranking member, Rep. Adam Schiff (D-Calif.), said Monday.
"I think that the writing is on the wall. It might make a good spy novel. It doesn't make a good investigation."
Rep. Jackie Speier (D-Calif.), another member of the committee, said Nunes' White House meeting was "the last straw." She suggested he had "colluded in a desperate attempt to salvage the president's credibility, after the president's bogus wiretapping claims were debunked by his own FBI director."
She told CNN on Tuesday that she believes "there is an effort under way to shut this committee down, by the president."
"I don't think he can just recuse himself and still chair the committee," Speier said of Nunes. "I think that the writing is on the wall. It might make a good spy novel. It doesn't make a good investigation."
But Nunes said in interviews Monday night that he has no intention of stepping down.
"I'm sure the Democrats do want me to quit because they know that I'm quite effective at getting to the bottom of things," he told Fox News' Bill O'Reilly.
Before You Go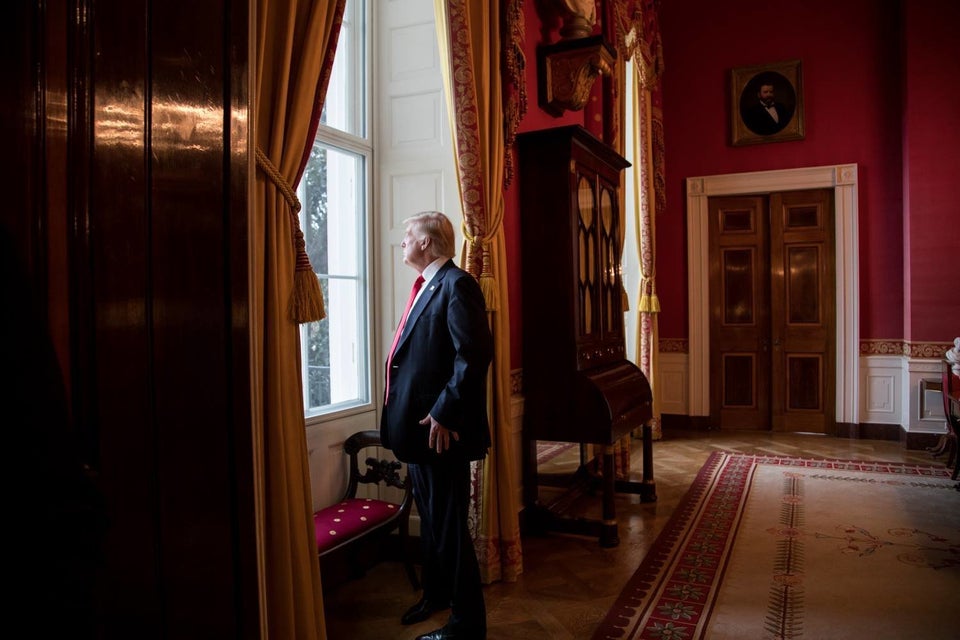 Trump's First 100 Days
Popular in the Community