The ex-wife of Devin Patrick Kelley, the 26-year-old gunman who killed 26 people in a rural Texas church last week, says she lived in "constant fear" of him during their brief marriage.
In her first TV interview since the massacre, Tessa Brennaman opened up about her relationship with Kelley, saying that the former Air Force member had threatened to kill her and her whole family, according to a clip published Friday on CBS News' website.
"He just had a lot of demons or hatred inside of him," said Brennaman, 25, who was Kelley's first wife. She told CBS' "Inside Edition" that her short marriage to Kelley was filled with abuse and described one violent interaction she had with him over a speeding ticket.
"He had a gun in his holster," said Brennaman. "And he took that gun out and he put it to my temple and said, 'Do you want to die? Do you want to die?'"
Kelley would choke, punch and kick her, she added. "There would be times where I would be on the floor curled up and having to protect my organs because he would be violently kicking me on my side."
Brennaman contacted her sister and the Air Force about the abuse, but she said that Kelley threatened to kill her and her entire family if she told anyone. He even said to her: "I could just bury you somewhere here in the desert and nobody would ever find you."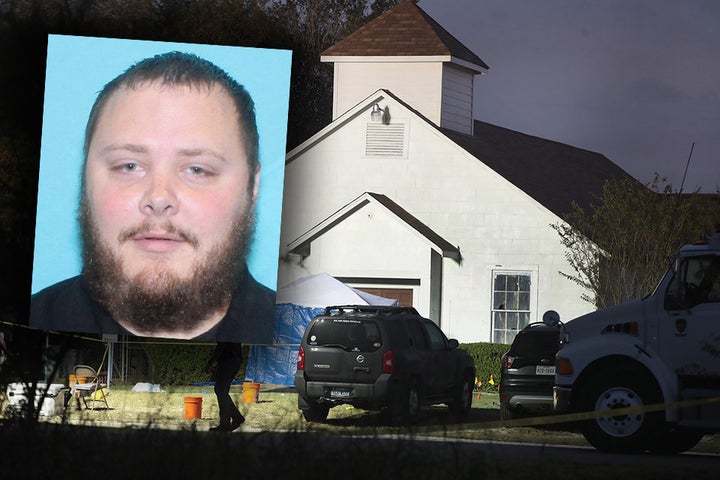 Brennaman, who married Kelley in April 2011, filed for divorce from him just over a year later. Around that same time, Kelley was charged with assaulting Brennaman and her child from a previous relationship. In November 2012, he pleaded guilty in a military court to strangling, striking and pulling the hair of Brennaman on multiple occasions, as well as fracturing his stepson's skull. He was sentenced to 12 months' confinement in a military prison.
After serving his sentence, he received a "bad conduct" discharge from the Air Force in 2014. Later that year, he married his second wife, Danielle Lee Shields.
The domestic violence conviction should have barred Kelley from purchasing firearms from licensed gun sellers. But the Air Force admitted Monday that it had failed to enter the conviction into a national database used by licensed gun sellers to determine whether an interested buyer is eligible to access firearms.
This glaring omission allowed Kelley to purchase an assault rifle from a sporting goods store in April that he would later use at the church where Shields' relatives worshipped. Her grandmother was among those killed.
The Air Force has pledged to undergo "a comprehensive review of Air Force databases to ensure records in other cases have been reported correctly."
This piece has been updated with added details about the abuse Brennaman suffered.
Watch Brennaman's full interview with "Inside Edition" at 7 p.m. ET on Monday.
Popular in the Community