Devon Carrow is a 7-year-old boy pretty much like any other; except, his mom says, "He's a walking time bomb."
The boy's extreme allergies prevent him from doing many of the things that kids his age do. But that hasn't stopped him from attending his local school in West Seneca, New York.
Unlike other kids, though, Carrow is represented in the classroom by a robot.
According to The Buffalo News, Devon interacts with his classmates and teacher much like any other student. "The only thing that's different is Devon is not in the classroom," his mom explained to the paper. "He's required to do everything every other kid does in the class."
The robot, manufactured by VGo, is remotely controlled by Devon, who stays at home and engages via his computer.
Instead of raising his hand as other students do, he lights up an LED on the machine, reports the Daily Mail. A camera relays audio and video via the school's wi-fi (or cellphone) connection, and a screen on the device gives Devon a virtual presence in the classroom as well.
When other kids leave their desks and gather on the carpet, Devon can go, too. Wheels allow Devon to maneuver around the classroom. The robot can operate remotely for more than twelve hours with an added battery pack.
All this, however, is not without a price. According to a media kit provided by VGo, the device costs about $6,000 plus an additional $1,200 each year as part of a service contract.
PHOTOS of Devon attending school via robot:
Before You Go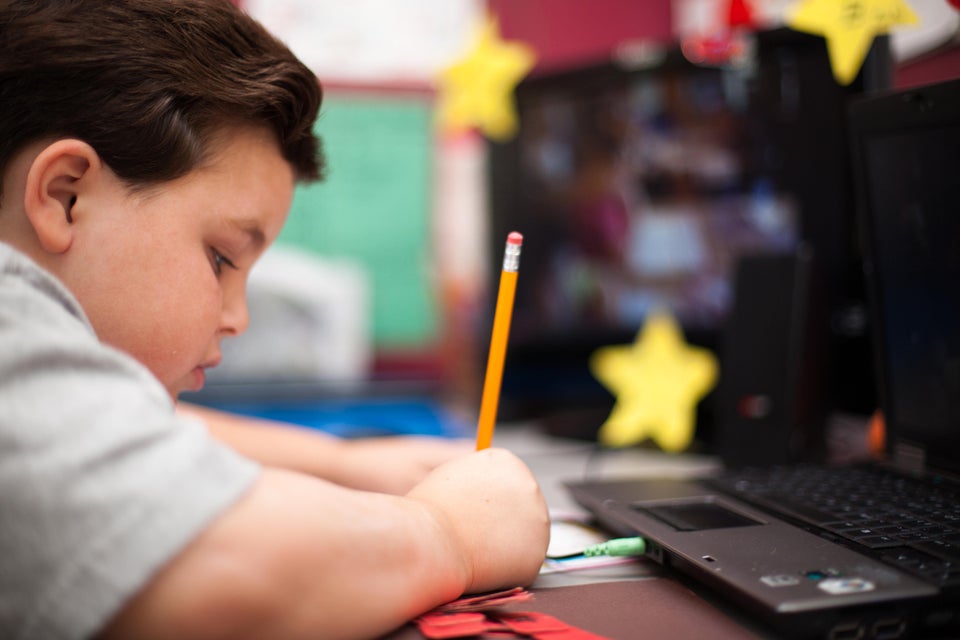 Boy Sends Robot To School
Popular in the Community