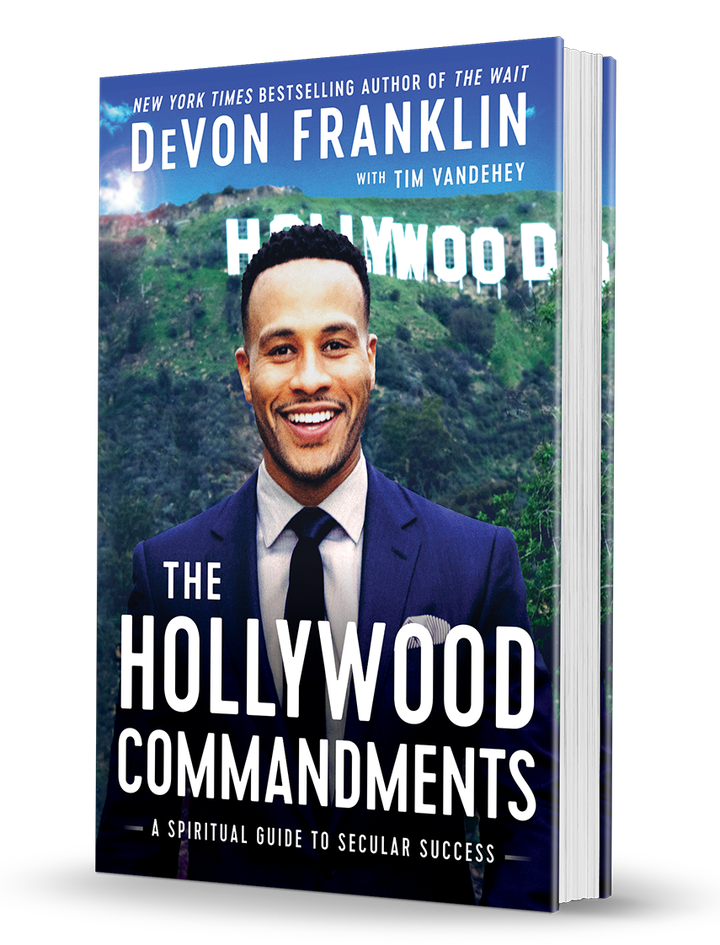 DeVon Franklin knows a lot about overcoming diversity, not just in terms of being an African American man in Hollywood, but also being a man of faith who does not compromise his beliefs just to get ahead. DeVon Franklin is a bestselling author, spiritual success coach, and the CEO of Franklin Entertainment, a production company in conjunction with 20th Century Fox. He is also the producer of the box office hit Miracles from Heaven and the animated film, The Star. Franklin has also been featured on The Dr. Oz Show, and he is the co-host of the TLC event series, This Is Life Live. In addition, Franklin has been recognized by Variety magazine as one of the "10 Producers to Watch."
DeVon Franklin is the author of the New York Times bestseller, The Wait that he co-wrote with his wife, award-winning actress Meagan Good. He is also the author of Produced By Faith.
Franklin's latest book is entitled The Hollywood Commandments. In this book, the New York Times bestselling author reveals ten life-changing lessons picked up from his over twenty-year career in the film industry. Franklin shares that his mission in writing the book is to help others:
Identify how to use what makes you unique to propel your career.
Overcome fear and build the courage to pursue new opportunities waiting for you.
Gain the confidence to make important life decisions with greater peace and clarity.
Negotiate the life and career advancement you deserve.
In "The Hollywood Commandments," Franklin reveals some of his own life experiences that have led to his current success. During his 20 year career, Franklin has worked with many of Hollywood's most influential talents such as Will Smith who he worked with as an intern. Will Smith offered, "In the twenty years I've known DeVon, he's lived his life the same way he makes his movies: with commitment, humility, and a work ethic that demands respect." Franklin has also appeared on Oprah Winfrey's television program "Super Soul Sunday." Oprah noted, "DeVon Franklin...is a bonafide dynamo...a different kind of spiritual teacher for our times."
Check out DeVon Franklin's book trailer below:
Popular in the Community