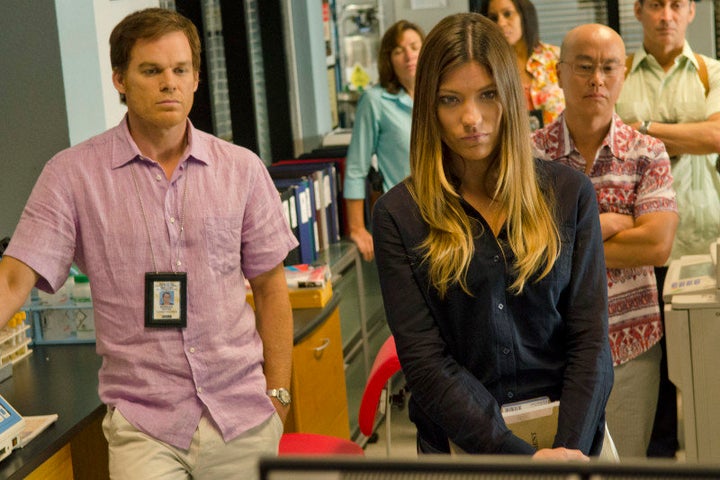 Looking ahead to Showtime's post-"Dexter," future, Moonves just couldn't help himself. "We have 'Ray Donovan' coming on with Liev Schreiber, which comes on with 'Dexter's' last season starting in June, and then we have 'Masters of Sex,'" according to The Hollywood Reporter. Showtime is a subsidiary of CBS, which Moonves oversees.
Moonves' comment is somewhat awkward, considering that Showtime Entertainment President David Nevins has refused to commit to ending the series after Season 8. At the 2013 Television Critics Association Press Tour, he continued to play it coy. "We're not making any announcements today about when 'Dexter' will end. I think I will clarify before 'Dexter' goes on this season. We have clear end game in place, I can't talk about it just yet."
Reached for a comment by HuffPost TV on Tuesday, Showtime still had no comment on Moonves' statement or whether Season 8 would in fact be "Dexter's" last.
Showtime's refusal to comment on the show's status, combined with the decision to fast-track "Dexter's" premiere date to June, has raised questions about whether the premium cable network may be holding some type of trick up its sleeve. In light of the seventh season's strong ratings, could Nevins be contemplating dragging the show's conclusion out, or splitting it into two shorter "Breaking Bad"-style final seasons? That's probably the last thing "Dexter" fans want to hear, but until Showtime confirms the news it can't be ruled out.