Seven-year-old Dexter is a ways off from astronaut age, but his adorable letter to NASA (see below) is already hurtling through cyberspace at viral speed.
Dexter told the agency he's ready to fly to Mars. "But I'm 7, so I can't," he wrote. Just to make sure he isn't left behind, he reminded NASA that he'll be available in the future.
NASA responded in a letter (see below as well) encouraging the schoolboy to explore space camp, get good grades and continue "reaching for the stars."
Dexter's mother, Katrina Anderson, who posted the correspondence on imgur, told The Huffington Post via email that her son is over the moon that NASA wrote him back and included photos and stickers in its response.
His initial reaction was shock! He couldn't believe he got a package that big from NASA honestly I thought he'd only get a letter at best. Then he excitedly tore open the letter somewhat carefully and read the letter out loud. He then looked at the pictures then put them in his room for safe keeping. He loves science and maths and after visiting the Kenendy Space Centre last year his interest has known no bounds! [all sic]
Related
Before You Go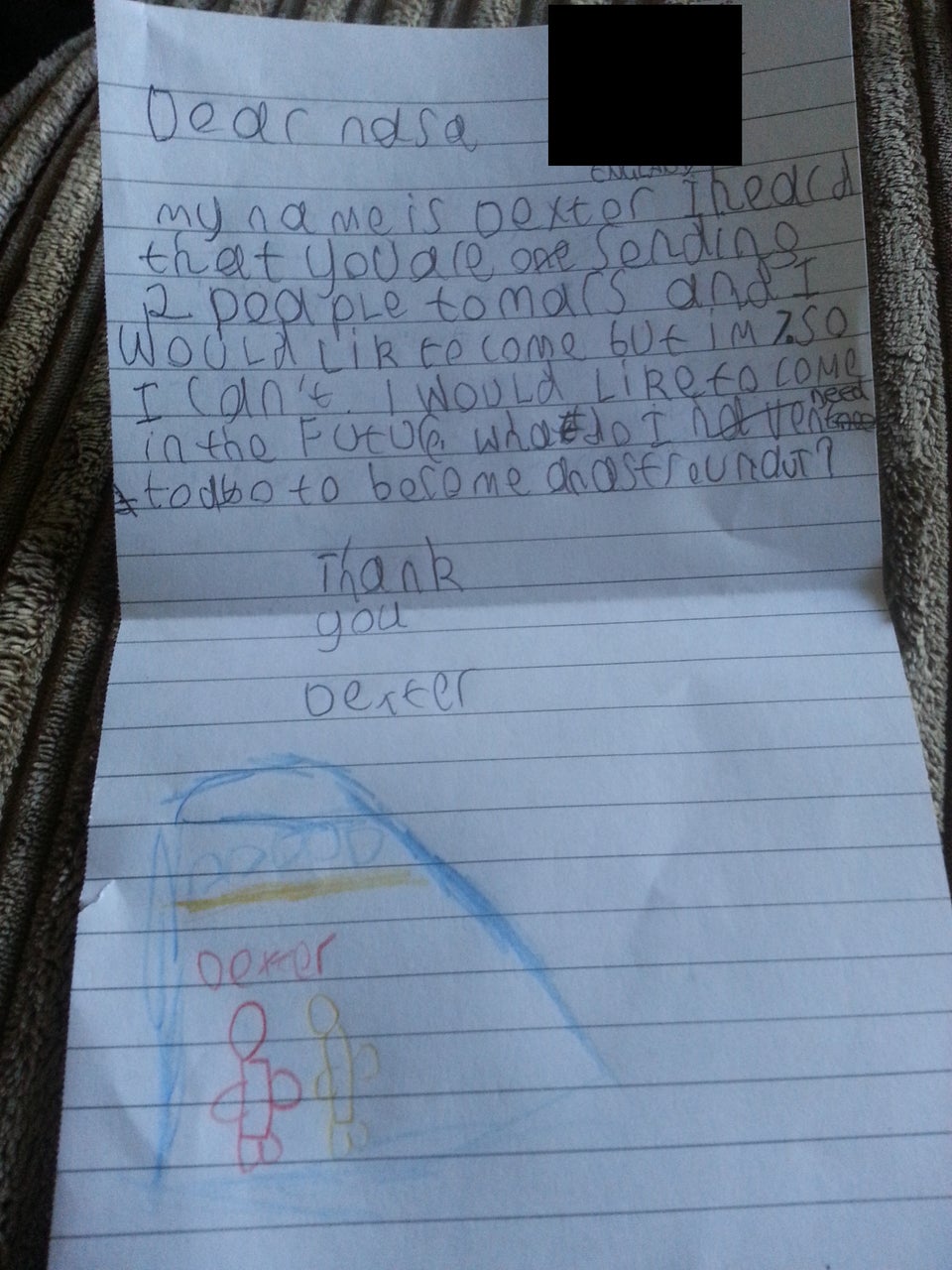 Dexter's Letter To NASA