I was in Paris recently for a combination of work and play. I couldn't miss the opportunity of being in the city to check out a curious place that I'd heard about, a place I thought could only exist in a taxidermist's dream.
Deyrolle, on the fancy Rue du Bac, has been going since 1831. It started off its taxidermy business by preparing animals for pedagogical reasons, using the animals as a zoological teaching aid. It then became hugely popular among hunters, looking to keep their 'prizes' on their walls. The stuffed animals became pieces of art and people bought them simply to decorate their homes. Now Deyrolle acquires the animals from zoological reserves and elsewhere, and all is done according to international animal trade legislation. (*SEE PHOTOS BELOW*)
The above paragraph doesn't quite prepare you for the sight of so many majestic creatures, all amazingly preserved and displayed on the upper floor in Deyrolle (the animals are for sale and are often rented for films, events and photography). There is a polar bear, a tiger, elephant, moose, donkeys, ostriches...the list goes on and on. There's one display dedicated to poultry and a whole room for insects. As I walked through, my eyes couldn't actually take in all the detail. There is for sure a disturbing element involved, and perhaps that's part of the fascination. There's a joy of being able to see a creature, such a tiger, up close yet it's tinged with a sadness that the appearance of life is just a facade.
On the ground floor of Deyrolle the atmosphere is completely different. It's called Le Prince Jardinier and sells refurbished chairs and armchairs from the classic Parisian gardens. These garden chairs adorned the grounds of the famous Luxembourg, Tuileries and Palais Royal gardens for over 80 years (1923-2005). Parisians over generations would have enjoyed their use. In 2005, the chairs were mostly in disrepair and about to be thrown away. Prince Louis-Albert de Broglie stepped in and decided to buy and restore the chairs, giving them a new lease of life. They are seriously pretty and you couldn't get more Parisian.
If in need of nourishment after a visit to Deyrolle Café Varenne is just a couple of blocks down on rue du Bac. It's a cozy place to have lunch, popular with local Parisians (and the odd foreigner).
Afterward head further down rue du Bac and drop by Le Grand Epicerie to be overwhelmed by the finest range of foods. Take coffee in the café upstairs in the up market Bon Marche department store.
My photography that appears in this blog post remains the right of Deyrolle and can not be reproduced for any other on-line or print use.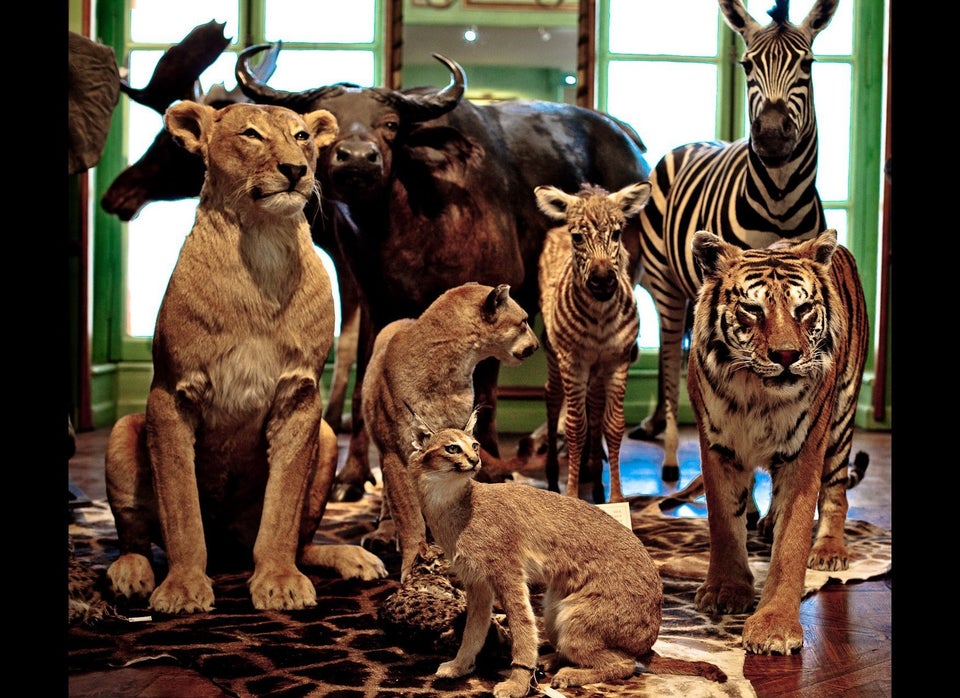 Popular in the Community