The devastating 7.8 magnitude earthquake that hit Nepal on Saturday, killing hundreds, has also destroyed several historic landmarks.
Kathmandu's nine-story Dharahara Tower, first built in 1832, was reduced to rubble.
The tower had already been destroyed and rebuilt once before, following a 1934 earthquake.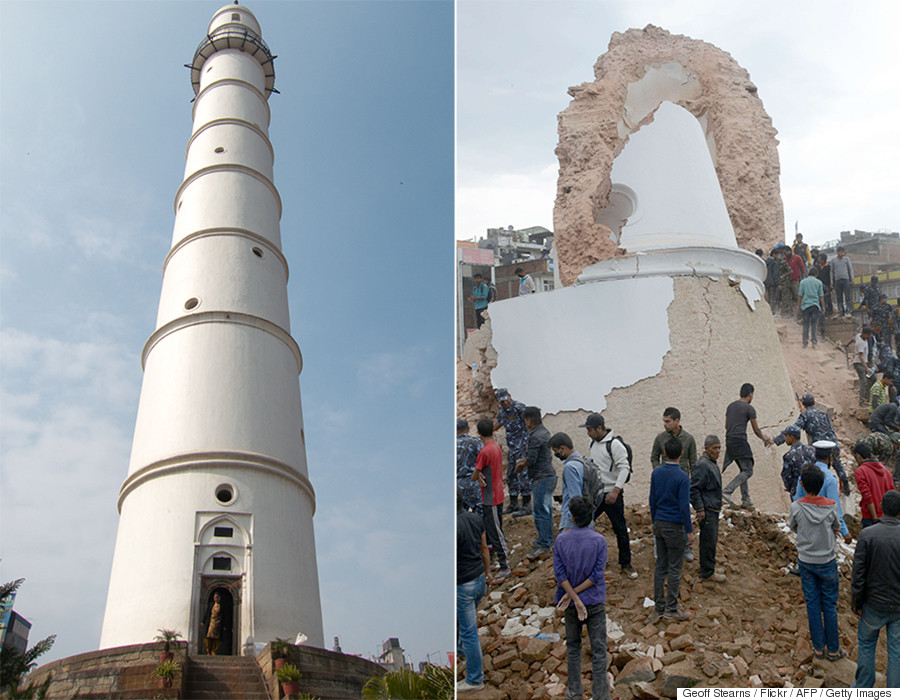 Several temples at Basantapur Durbar Square were also destroyed in the quake.
Both the tower and the temples were recognized as UNESCO World Heritage sites.
Popular in the Community