This is the first in a series of interviews. While working this summer in Dharamsala, India, I talked with leading members of the Tibetan exile community about the freedom movement and the future of Tibet.
From the moment 31-year-old Dhardon Sharling stepped onto the sun-drenched patio of a café in Dharamsala, home-in-exile of the Dalai Lama and thousands of Tibetan refugees, I could see she wasn't your typical young woman. There was an intensity about her as, making her way over to me, she said hello to her many friends and typed furiously on her cell phone. But the moment she sat down, she was fully focused on our interview. Dhardon first gained widespread attention while working for the Tibetan Women's Association (TWA), a global Dharamsala-based organization promoting women, the preservation of Tibetan culture, and human rights. Over ginger tea with lemon and honey (a Tibetan favorite), we talked about her life, including her illustrious career as a TWA officer and, currently, the youngest female member of the Tibetan Parliament in exile.
I am a second-generation Tibetan born in exile in India. My grandparents were among the first Tibetans to flee Tibet in 1959 when the Chinese invaded. I was educated at the Tibetan Children's Village schools, and eventually finished both my undergraduate and post-graduate work. Now I am planning to do further studies in the field of communications. I want to focus on how the Tibetan government in exile here in India, lacking infrastructure, is able to govern the Tibetan diaspora in more than 30 different countries.
Why did you decide to work with TWA?
After my post-graduate work, the then-president of TWA offered me the position of research officer. After I got there, I realized the organization had immense potential, I could learn a lot, I could contribute, and together much could be done. I took off after one year to do another master's program in Scotland, but then rejoined TWA at the Research and Media Desk and was there for another four and a half years. As a team we really rocked, I would say, and we managed to open the doors of TWA to younger women, a transition that is going to go a long way in terms of the movement.
Why did you decide to work with the Tibetan Parliament?
Being Tibetan and being in exile play a major role in my career pursuits and ambitions. Unlike my Indian or Western friends, I don't have the luxury of choosing one career over another. I had dreams for my own future but since I am very close to the movement, there is a sense of self-sacrifice. I was all ready to go to a school in Amherst and pursue my PhD, but then a youth group nominated me in the parliamentary election. Belonging to a country whose people have seen the worst yet remain very hopeful, I felt I should join the bandwagon and be in the center. The opportunity was there, the door was open, and I had to walk in.
Do you consider yourself a woman first or a politician first?
I would say a woman first. Definitely the fact that I am a woman got me to TWA, the fact that I am a woman got me to Parliament, so that consciousness is always very strong in me.
What about the negatives of being a woman in your position?
The traditional beliefs passed down from the early days of Tibetan history have been challenging. There are stereotypes that impact us even after 53 years of being in exile and getting a modern education. Gender discrimination is a very pertinent issue that I am constantly fighting a battle against. But at the same time, after we came into exile, the opportunities for women greatly increased. Someone who has taken the lead in this is His Holiness the Dalai Lama. Many love calling him a feminist and he has said that he has no qualms about that.
How is the role of youth in the Tibet movement changing?
Twenty years ago Tibetan youth were not accepted as an integral part of the movement. They were told, "You're young, do your work, grow up, mature, then you will start to get the hang of it." But today when you see Tibetan youth they are all very active, all multitasking: the same person who is writing a report will be taking photographs, will be blogging, will be leading a protest, will be brainstorming a session. I really credit organizations like Students for a Free Tibet, which trains youth to become leaders. If we look at the movement now, it is very often the youth who are leading.
What changes have been brought about as a result of youth leadership?
The manner in which the March 10th Tibetan National Uprising Day and cultural and social events are organized now is not just educative, it's entertaining. I don't think people drawn to the Tibet movement are going to stick around for long if we are always, always objects of sympathy. So that's why today's Tibetan youth seek to entertain as well. They have a lot of energy; they are flexible and appealing and attractive. It's very different from how it was before.
What direction do you see the Tibet movement going in from here?
Before I really became a part of the movement, it seemed like 1/10 of the people I knew had gone to the West. But then I realized that you don't have to be in Dharamsala, or wear Tibetan dress, to be of service. I foresee a world where we function on iCloud, where the exile government doesn't necessarily have to be entirely in Dharamsala.
But many feel that without the Dalai Lama, there's no Tibet. I'm sure His Holiness has known this for a very long time and thus has devoted his entire life to the Middle Way approach of compromise with the Chinese. He is trying to prepare us for a Tibet without the Dalai Lama. But what I really fear is still being in exile in a post-Dalai Lama era. That is the single scariest thing. It's why the urgency in this is really felt.
The next 30 years is the moment, even for the Chinese government. The lifetime of His Holiness the Dalai Lama is the most beneficial time for them to start a conversation. I'm really happy in one sense to be at the center of everything at a time like this, when there is a leadership change in China and powerful developments inside Tibet. It keeps me very hopeful. But you never know; we cannot gauge the results by how things are going. This is a political situation that's a litmus test for all of us, for the entire global community.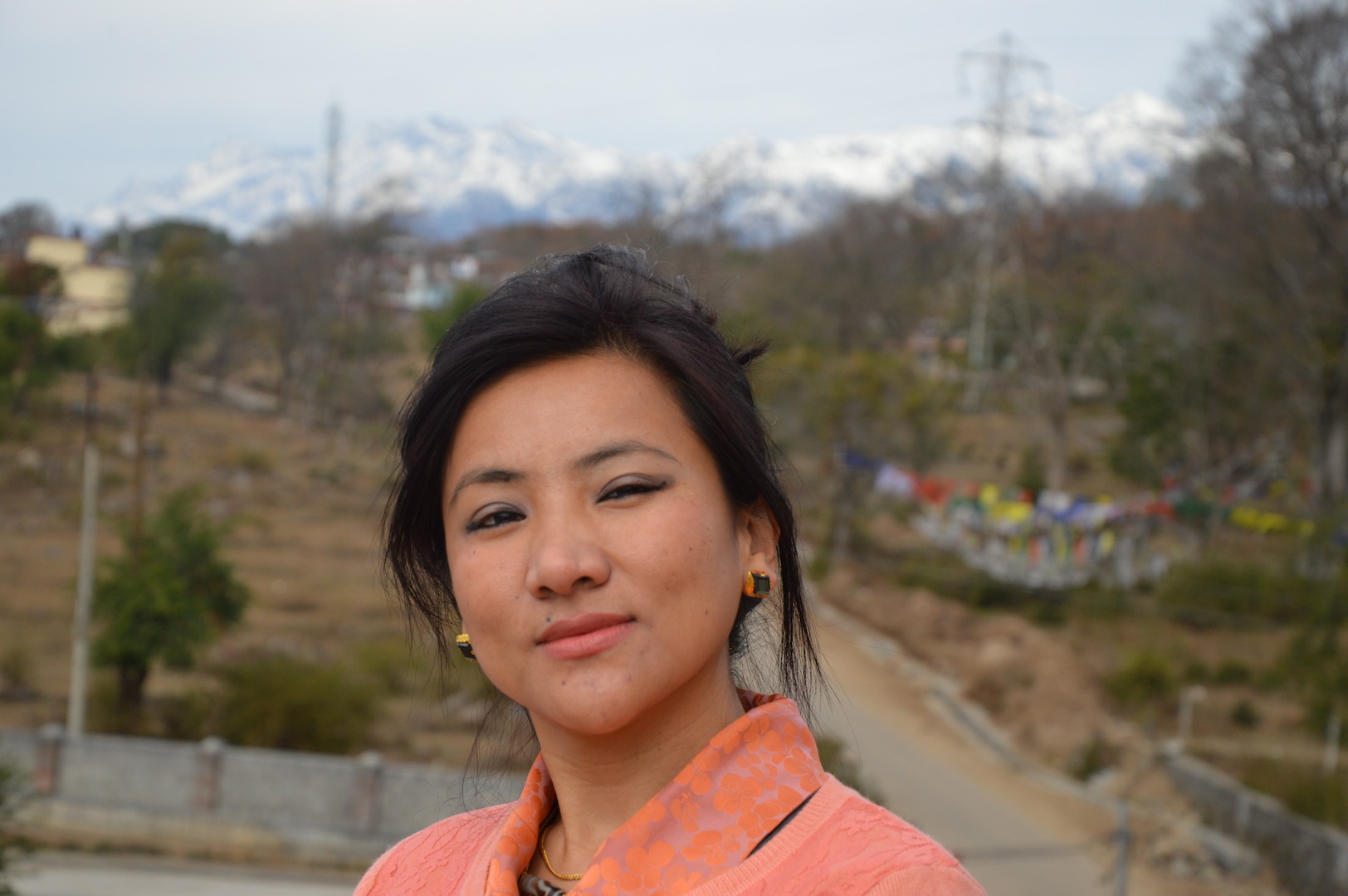 Related
Popular in the Community