WASHINGTON -- The Senate failed a third time on Thursday to move forward with a House-passed bill that would fund the Department of Homeland Security while also gutting the president's immigration programs.
Democrats hoped it would read as proof that the bill -- which President Barack Obama has repeatedly said he would veto -- isn't getting through the upper chamber. But so far, House Republicans are showing no signs of backing down and supporting a funding bill free of immigration measures.
Instead, they reiterated Thursday that the ball is still in the Senate's court.
"The House did its work," House Speaker John Boehner (R-Ohio) told reporters at a press conference. "We won this fight. Now it's time for Senate Republicans and Senate Democrats to come together and hold the president accountable."
DHS is set to run out of funding on Feb. 27, and Congress has only a few options. It can pass a full bill to fund the department; it can approve a shorter-term continuing resolution; or it can simply let DHS shut down.
The $39.7 billion bill that passed out of the House last month would rein in a number of Obama's policies on immigration reform -- policies that, according to the White House, allow agents to focus on deporting high-priority immigrants who are convicted criminals, recent border-crossers, gang members or national security threats.
The House legislation includes shutting down the 2012 Deferred Action for Childhood Arrivals policy, or DACA, that allows some undocumented immigrants who came to the U.S. years ago as children to stay and work under temporary permits. In November, Obama announced an expansion of that program and debuted a new policy that does the same for undocumented parents of U.S. citizens and legal permanent residents.
Republicans argue that by taking these and other executive actions on immigration, Obama went beyond his constitutional authority. Twenty-six states agree, and have signed on to a lawsuit to block the programs. That lawsuit is still pending in the courts. The House also plans to take legal action of its own.
GOP members insist Democrats are protecting "amnesty" for undocumented immigrants at the risk of shutting down DHS. Democrats, meanwhile, say Republicans are so intent on deporting young people and parents that they are jeopardizing homeland security.
Senate Democrats have introduced a "clean" DHS funding bill -- that is, a bill free of the immigration amendments added to the House legislation -- and have called for a vote. They are backed by multiple groups and officials calling on Congress to pass a clean funding bill, including all three former DHS secretaries and the U.S. Conference of Mayors.
If Democrats continue to block the bill -- and it appears they will -- Republicans will have to pursue an alternative plan. But that will mean either convincing House conservatives to get on board for legislation weaker than what they passed before, or risking those conservatives' ire by relying on Democratic votes instead.
Rep. Matt Salmon (R-Ariz.), a staunch opponent of the president's executive actions, told reporters on Thursday that there was no way politically for Boehner to bring up a clean bill and pass it with Democratic votes.
"The only way that a clean bill would pass the House would be with a handful of Republicans and all Democrats," said Salmon, "and I don't think that the speaker especially thinks that that is without political peril for him."
Salmon said that he and other conservative lawmakers met Wednesday with a member of the House GOP leadership -- he declined to say whom -- and were reassured that they all agree on strategy.
One solution to the impasse could be a proposal from Sen. Susan Collins (R-Maine), who introduced an amendment earlier this week that would take the provision to end DACA out of the House's DHS funding bill. Collins' amendment cannot go for a vote unless Senate Democrats agree to move forward.
Some House Republicans have expressed openness to the idea. Rep. Tom Rooney (R-Fla.) said the Collins plan could be a potential compromise. He said he could not support a clean DHS funding bill, in part because it would be "completely hypocritical" based on his opposition to the executive actions.
"There are some people out there that firmly believe that what this executive order was, was not permissible, and they're not going to be complicit in it," Rooney told reporters Thursday. "We put out press releases on that. So if we come back at some later date and fund it, then what basically we're saying is, 'Oh, everything that I said before was a mistake. I didn't mean that.'"
The Collins plan wouldn't appease everyone. Rep. Steve King (R-Iowa) said Thursday that DACA is the foundation of Obama's "lawless unconstitutional act," and he would not support a bill that does not block it.
King said that there could have been other ways to go after the president's immigration policies, but putting the fight into the DHS bill was the one House Republicans chose, and they should not turn back.
"The House has made its decision," he told reporters. "We have acted, we have voted. And that's the stand we have taken and we need to stand together."
In the Senate, Majority Leader Mitch McConnell (R-Ky.) predicted there would be some type of solution.
"There is a bipartisan desire to fund the Department of Homeland Security, and I'm sure we'll resolve this some time in the next few weeks," McConnell said on the Senate floor, before the chamber voted on moving forward with the bill.
Asked at his press conference if he knew what McConnell's endgame was, Boehner responded, "No."
"Listen, he's got a tough job. He's got a tough job over there, and I've got a tough job over here," Boehner said at the press conference. "God bless him and good luck. What can you say?"
UPDATE: 3:15 p.m. -- Collins' amendment won't convince Democrats to support the House-passed DHS funding bill, Sen. Chuck Schumer (D-N.Y.) said at a press conference Thursday afternoon.
"Let me be crystal clear: Democrats will not support that," he said. "That plan is dead on arrival. ... They're still taking hostage, and now they're just debating over the ransom. We won't buy it."
Sabrina Siddiqui contributed reporting.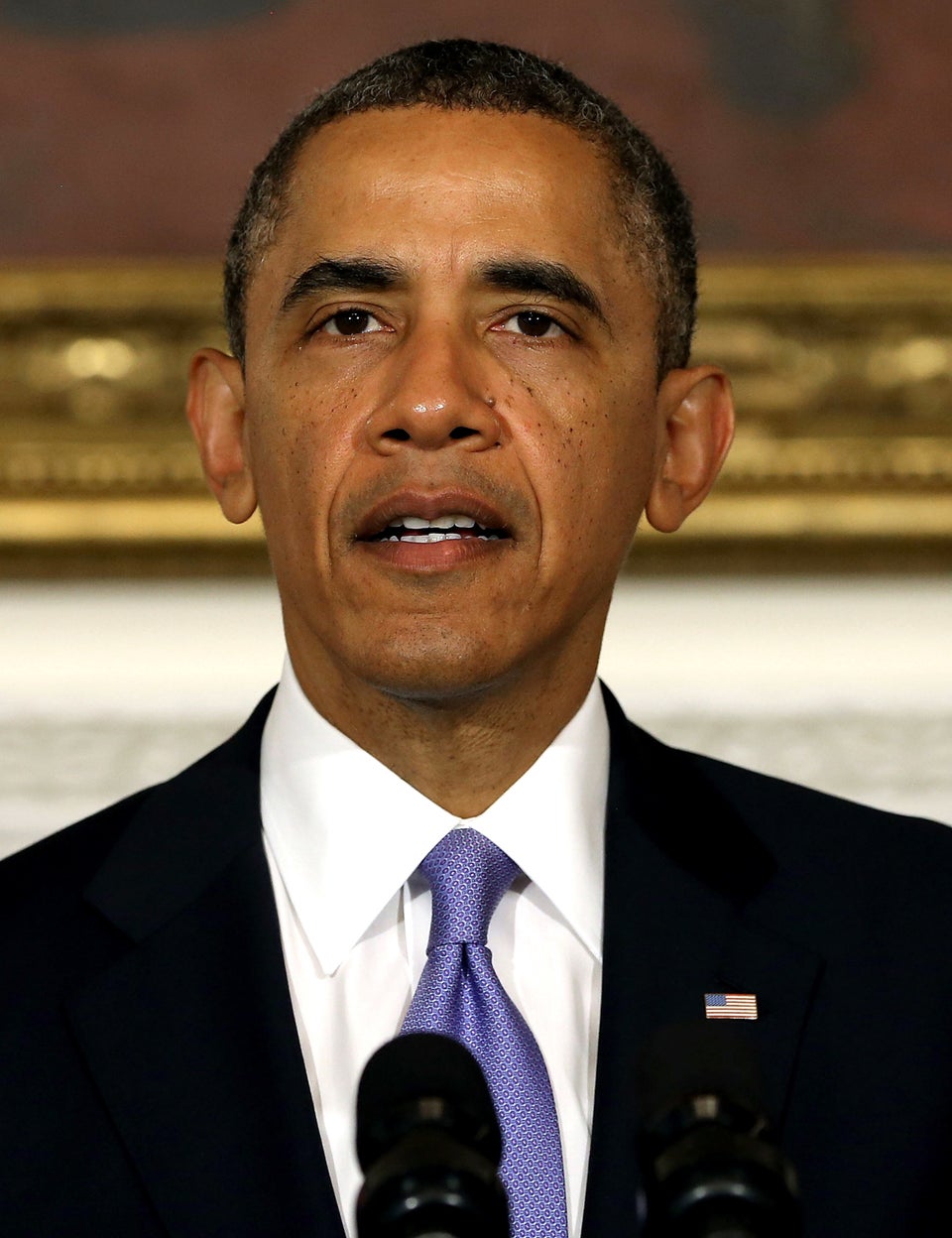 11 Ways Immigration Reform Helps The Economy