WASHINGTON ― Homeland Security Secretary John Kelly told Latino members of Congress on Wednesday that it's up to the legislature to help young undocumented immigrants who came to the U.S. as children ― particularly now, since a program that has allowed hundreds of thousands of them to stay could die in the courts without a defense from the Trump administration.
The meeting between Kelly and the Congressional Hispanic Caucus produced little reassurance for recipients of the Deferred Action for Childhood Arrivals program, or DACA. Kelly said in the meeting that experts have told him the program is unlawful and wouldn't survive a legal challenge, according to CHC members. The administration hasn't said whether it will defend the program. But it didn't sound promising to CHC members.
"He didn't say that they wouldn't [defend DACA], but he also didn't say that they would," Sen. Bob Menendez (D-N.J.) told reporters. "So between that and what he says is the legal analysis he's heard, it's not a pretty picture."
At the same time, Kelly said he personally supports legislative efforts to allow DACA recipients, part of the population of so-called Dreamers who came to the U.S. as children, to remain in the U.S., members said.
Now the lawmakers want his help ― and an acknowledgement that they are trying to make changes through Congress.
"If the department believes that Dreamers should be protected, we want leadership from this department," Rep. Michelle Lujan Grisham (D-N.M.), CHC chairwoman, said after the meeting.
Kelly has repeatedly said he wants Congress to change immigration laws rather than criticize his department's men and women for carrying them out through arrests and deportation, including of Dreamers, parents and non-criminals. But he has never pushed for any legislation that would allow some of those individuals reprieve from deportation. He did, however, appear on Capitol Hill last month in support of bills that would increase potential penalties for unauthorized immigrants.
Rep. Nanette Barragán (D-Calif.) said she asked him why he doesn't do the same for bills that would help DACA recipients, if he truly thinks they should be passed. Kelly said he told them he wasn't aware of any such current legislation ― something that shocked the members, who have been pushing for such measures for years, they said. DHS spokesman David Lapan confirmed that Kelly said he was not aware of pending bills.
Members pointed specifically to the Bridge Act, a bipartisan bill in the House and Senate that would extend protections for people who have or would be eligible for DACA. CHC members said they asked Kelly to appear at a press conference to support that bill or other legislative efforts.
"His urging is that Congress do something; our urging is, don't be a fool."
Legislation is all the more urgent given a potential threat for DACA in the courts. Officials from 10 states, led by Texas Attorney General Ken Paxton, issued an ultimatum last month that they would fight to end DACA in court if Trump didn't rescind it himself. They gave the administration until Sept. 5.
It appears likely they will wind up in court. As of now, there is no plan to rescind or change course on DACA, Lapan told reporters. If DACA remains in effect and the states follow through, it would be in legal jeopardy, likely under the same judge who blocked separate but similar efforts by President Barack Obama to extend temporary reprieve to some undocumented immigrants.
Kelly gave no definitive answer on whether the administration will defend DACA in court, according to members, and the Justice Department declined to comment on the matter to HuffPost on Wednesday. Kelly did, however, say "he believes that ultimately DACA will not hold up in court," Rep. Joaquín Castro (D-Texas) told reporters after the meeting.
CHC members said Kelly should push to defend DACA in court instead of calling for them to act, as if they haven't tried already.
"His urging is that Congress do something; our urging is, don't be a fool," Rep. Ruben Gallego (D-Ariz.) told reporters. "If you truly believe and Donald Trump believes that they should protect DACA ... the government should join and encourage the protection of DACA and fight against these attorneys general."
Before You Go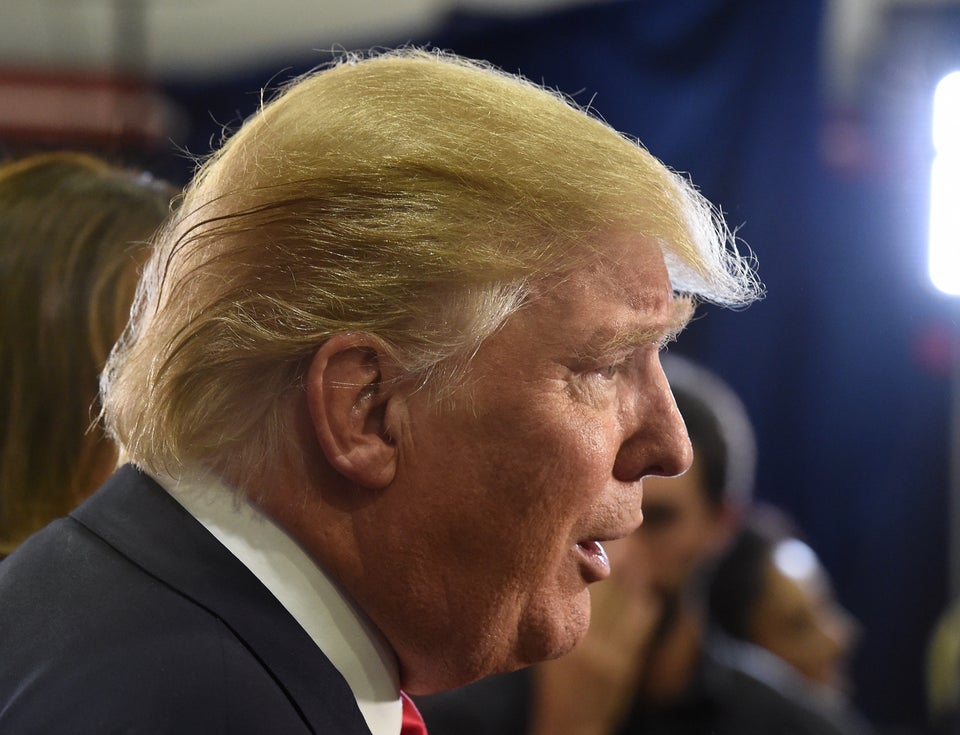 How Donald Trump Talks About Undocumented Immigrants
Popular in the Community