WASHINGTON ― House Democrats pressed Homeland Security Secretary John Kelly in a tense meeting on Friday over deportation policies, the president's travel ban and the White House's response to recent white nationalist remarks by a Republican congressman ― and they didn't like what they heard.
Multiple Democratic members came out of the meeting exasperated with Kelly.
"Pretty damn frustrating that he's not answering questions," Rep. Tony Cárdenas (D-Calif.), who walked out midway through, told reporters. "He's just going around in circles."
Kelly was entering the lion's den. Democrats are incensed by a number of Kelly's actions, as he's the man charged with carrying out some of Trump's most controversial politices. He oversees Immigration and Customs Enforcement and Customs and Border Protection, and signed the memo instructing the agencies to broaden priorities for removal in a way that puts nearly all undocumented immigrants in the crosshairs. He has floated the possibility of separating children from their parents at the border to deter unauthorized crossings. He was tasked with figuring out how to build Trump's border wall. He leads much of the implementation of Trump's two efforts to ban travelers from certain Muslim-majority countries, both now blocked in the courts.
When Democrats pressed Kelly on these topics, they said he at times put the onus back on them: If they don't like the way the law is being enforced, he told them, they should change it, particularly with regard to so-called Dreamers, the young undocumented immigrants who came to the U.S. as children.
He made a similar comment to reporters after the meeting, urging the public to write their representatives if they want the law changed.
"I'm not the decision-maker in that regard; I follow the law," he told reporters. "And by the way, I don't deport anyone. ICE doesn't deport anyone. The law deports people."
Kelly's remarks to reporters were at times defensive over how Democrats characterized the meeting, particularly when told that members said they weren't satisfied with the information they heard about Dreamers.
"The members of Congress that were just with me walked out and said that they didn't get enough information?" he said. "You're kidding. ... They may not have heard what they wanted to hear, but we certainly discussed it."
"I don't deport anyone. ICE doesn't deport anyone. The law deports people."
In the room, according to an aide, Kelly said that ICE was not going after recipients of the Deferred Action for Childhood Arrivals program, or DACA, created by former President Barack Obama to provide certain Dreamers work permits and deportation reprieve. Multiple DACA recipients have been detained under Kelly's watch, although ICE has said that each of them was a priority for another reason, some based on alleged gang affiliation or because their DACA status expired. At that statement, members made sounds of disbelief, according to the aide.
"Give me a break, will you?" Kelly said in response, according to the aide.
At another point, when asked about DACA, Kelly told them he was "not a lawyer," Rep. Nanette Barragán (D-Calif.) said.
Members said they didn't get any clarity on what would happen to DACA, which Trump promised to dismantle on the first day of his presidency but has not done yet. Two members said Kelly made comments about how his leadership has been a good thing for DACA recipients, although they weren't sure what he meant. Rep. Luis Gutiérrez (D-Ill.) said Kelly suggested "he is the best friend that DACA has ― he repeated that more than once."
"He basically said that he's best thing that ever happened to DACA folks in the last few months," Cárdenas said.
Kelly didn't tell reporters what would happen to DACA, either, other than to say that his focus would be deporting criminals.
"I told them that I have a lot of things on my plate, a lot of criminals to apprehend and deport that are here illegally ― criminals beyond just the fact that they're here illegally ― and the least of my worries right now is anyone who falls into the general category of DACA," Kelly said.
He denied to members that ICE agents were entering churches, schools or hospitals, according to Rep. Norma Torres (D-Calif.), who said they brought photos and stories that demonstrated that was untrue. She said he provided them "lengthy statements" with "blatant misinformation that he is hearing directly from his personnel."
Torres was also dissatisfied with Kelly's response when Democrats asked about his comments about separating children from their mothers ― "He said he has not done it yet" but little else, she said.
On Trump's travel ban, aimed at temporarily barring many citizens of six Muslim-majority nations and all refugees from entering the U.S., Kelly said it was not a "Muslim ban," according to members. He told reporters DHS was complying with the court rulings temporarily blocking the executive order.
Rep. Raúl Grijalva (D-Ariz.) said that he asked Kelly about recent comments made by Rep. Steve King (R-Iowa), an ally of the president and White House on immigration policy. King drew widespread attention for tweeting that "we can't restore our civilization with somebody else's babies." White House press secretary Sean Spicer said this week that King's statements were "not a point of view [the president] shares."
Grijalva told reporters he asked Kelly to repudiate King's statements because he felt Spicer's comments were "tepid" and "many people feel that is really what's going on ― that there is a removal and cleansing process going on ― and this was an opportunity to say absolutely not."
Kelly said he did not agree with King, according to members and an aide.
But the entire meeting left some Democrats feeling even more frustrated with the Trump administration than they were before.
"There's always a way to work with an administration, but as long as they see Latinos as criminals, as a threat, as a 'threat to their civilization,' it makes it impossible to sit down," Gutiérrez said. "First they have to recognize our humanity."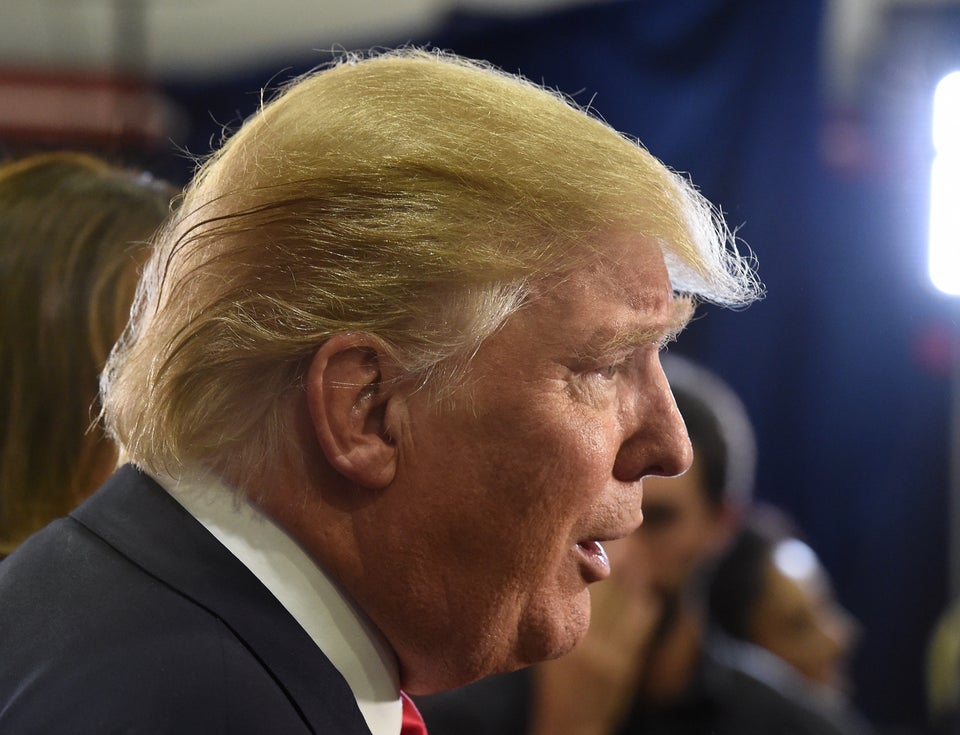 How Donald Trump Talks About Undocumented Immigrants
Popular in the Community