WASHINGTON ― Homeland Security Secretary Kirstjen Nielsen testified under oath on Tuesday that she "did not hear" President Donald Trump refer to African nations as "shithole countries" during a meeting last week. However, she did not explicitly deny that Trump said something along those lines.
"The conversation was very impassioned," Nielsen said at a Senate Judiciary Committee hearing. "I don't dispute that the president was using tough language. Others in the room were also using tough language."
When Sen. Patrick Leahy (D-Vt.) asked her again whether Trump used vulgar language, she again declined to deny it.
"The president used tough language in general as did other congressmen in the room, yes, sir," Nielsen said.
Nielsen went on to say that many individuals in the room used "cuss words."
Since Thursday, various lawmakers and members of the Trump administration have been involved in a protracted he-said-she-said over whether Trump made racist comments during a meeting that day to discuss immigration. On Friday, Sen. Dick Durbin (D-Ill.) confirmed multiple reports that Trump had referred to African nations as "shithole countries," lamented that the U.S. couldn't get more Norwegian immigrants instead and said Haitians should be sent out of the country.
The White House initially didn't deny the comments, but the president has since claimed that Durbin and others are lying, arguing that he is the "least racist person" despite a long history of remarks and actions that suggest otherwise. The latest White House spin is that Trump said "shithouse" and not "shithole."
Nielsen said Tuesday that she did not hear the president say "shithouse" but said it was possible she missed it. Nielsen said she was "more struck" by hearing profanity from others in the room in front of the president.
The entire episode has illustrated one of the chief difficulties between the White House and lawmakers as some of them seek a solution to protect the hundreds of thousands of young undocumented immigrants who could lose deportation protections because Trump ended the Deferred Action for Childhood Arrivals program. Democrats and some Republicans want to secure those protections as a top priority, but they're negotiating with a president who has continually derided immigrants and prioritized policies to either drive or keep them out.
That's true of what Trump wants as part of a DACA deal: border security and a wall; an end to the diversity visa lottery; and limits to family-based immigration, which he calls "chain migration." Ending the diversity visa lottery ― which Trump has falsely claimed involves other countries picking their "worst people" to come to the U.S. ― would heavily affect Africans from the countries he reportedly dismissed.
Separately, his administration has ended temporary protected status for about 200,000 Salvadorans, 50,000 Haitians and 2,500 Nicaraguans, meaning that whether he said "take them out" or not, he has enacted policies that would have that effect.
Both Leahy and Durbin asked Nielsen about Trump's comments on Norwegians, whom he reportedly said he would like more of rather than immigrants from other countries.
Nielsen said Trump was alluding to his conversations with the Norwegian prime minister, explaining that people from the country "work very hard" and that Trump was "giving compliments to Norway." She said Trump was simply using the country as an example to say he wanted "an individual merit-based system."
Leahy, who had quipped that "being from Norway is not a skill," asked: "Norway is a predominantly white country, isn't it?"
"I actually do not know that, sir, but I imagine that is the case," Nielsen said.
Trump reportedly made his remarks about Norwegians around the same time he asked why the U.S. gets so many immigrants from African nations.
"What I understood him to be saying is, let's move away from countries and let's look at the individual and make sure that those we bring here can contribute to our society," Nielsen said Tuesday.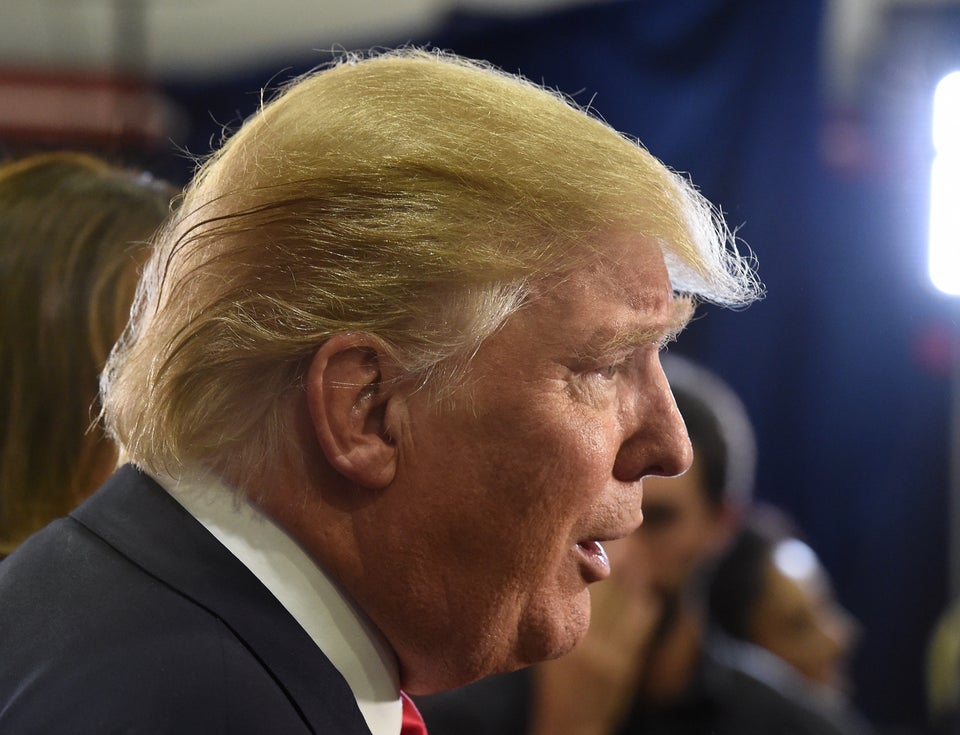 How Donald Trump Talks About Undocumented Immigrants