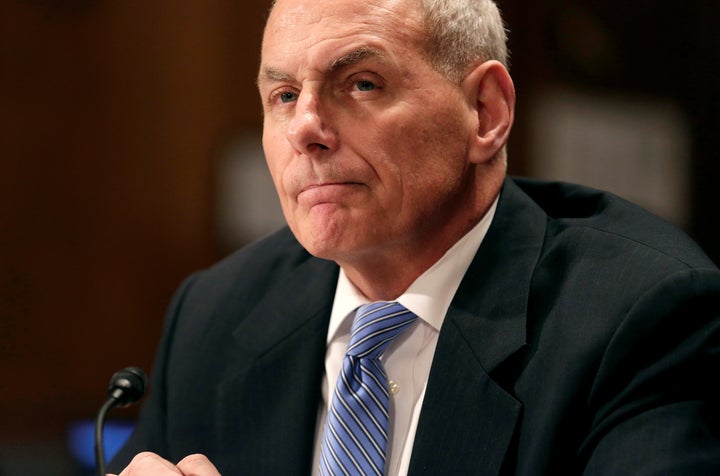 WASHINGTON ― Democratic lawmakers urged the Trump administration on Wednesday not to take the "appalling," "unconscionable" step of separating children from their mothers at the U.S.-Mexico border in an attempt to deter them from coming to the country without authorization.
In letters to Homeland Security Secretary John Kelly and during questioning of the nominee to be his deputy, lawmakers asked DHS officials to consider what it would mean both morally and practically to split apart families that come to the border, particularly those seeking asylum.
Kelly confirmed on Monday that he is considering such a policy change "in order to deter more movement along this terribly dangerous network" through Central America and Mexico. He framed it as a way to help them: "I would do almost anything to deter the people from Central America to getting on this very, very dangerous network that brings them up through Mexico into the United States," he said on CNN's "The Situation Room."
The Congressional Hispanic Caucus objected to that reasoning and the proposed "punitive approach" to children in a letter sent to Kelly.
"It is appalling that DHS would try to use family separation as a deterrent aimed at families fleeing violence," the Congressional Hispanic Caucus wrote in a letter to Kelly, adding that the policy would "tarnish" the U.S.' history of welcoming asylum-seekers and refugees.
Three Democrats on the House Homeland Security Committee wrote a separate letter asking Kelly to drop the idea.
"Trying to 'discourage' people fleeing violence and extreme poverty from seeking safety in the U.S. by threatening to take their children away from them is unconscionable. ... We strongly urge you to reject this cruel and misguided policy," wrote the committee's top Democrat, Rep. Bennie Thompson (D-Miss.), and Reps. Filemon Vela (D-Texas) and Donald M. Payne Jr. (D-N.J.). "To do otherwise would be a black mark in the history of not just DHS, but of America."
In the Senate, Heidi Heitkamp (D-N.D.) and Kamala Harris (D-Calif.) pressed the nominee for DHS deputy secretary, Elaine Duke, to think hard before splitting up families. Harris asked what DHS would do with a baby who was nursing, a toddler who was being potty-trained or a child who "is sick and needs comfort to be able to sleep through the night from his mother." She asked officials to consider those details and ensure agents in the field were trained to know the answer.
Heitkamp asked Duke whether DHS officials thought that poor conditions in Central America were "not our problem and the solution is to take babies away from mothers ― that's the best solution we have in the United States of America to deal with this crisis?"
"I can tell you that for every mother who would be seeing someone seeking asylum in this country, fleeing from rape, murder and potential destruction of her family, it's not a very humanitarian way to deal with this crisis," Heitkamp said. "I think that the threat of taking mothers away from children may in fact provide a deterrence, I get that, but it doesn't solve the problem with our hemisphere."
Large numbers of families and unaccompanied children, many of them seeking asylum, have come to the U.S. from Central America for the past several years. Border Patrol agents apprehended more than 54,100 families from October to the end of January, compared with about 24,600 during the previous fiscal year.
Experts have said that splitting children from their parents, particularly after what Kelly noted is often a traumatic journey, is damaging to their wellbeing. The American Academy of Pediatrics put out a statement opposing family separation after reports last week that DHS was considering the policy change.
"Proposals to separate children from their families as a tool of law enforcement to deter immigration are harsh and counterproductive," the academy said. "We urge policymakers to always be mindful that these are vulnerable, scared children."
There's also the matter of whether it would be legal for DHS to use treatment of families as a means of discouraging others from trying to enter the country. The Congressional Hispanic Caucus' letter to Kelly notes a federal court ruled that the government could not detain immigrant families solely for purposes of deterrence.
The Department of Homeland Security did not immediately respond to a request for comment on the letters.
At her confirmation hearing, Duke acknowledged that it would be "a bad visual" to see a Border Patrol agent taking a baby from a mother and stressed that no decisions had been made. But she presented a second reason, beyond just deterrence, why DHS was considering the idea.
Duke said separating the families is under consideration "because of threats we've heard against children," although she did not elaborate on those threats. She also said the government must address how dangerous it is to come to the U.S. without authorization.
Before You Go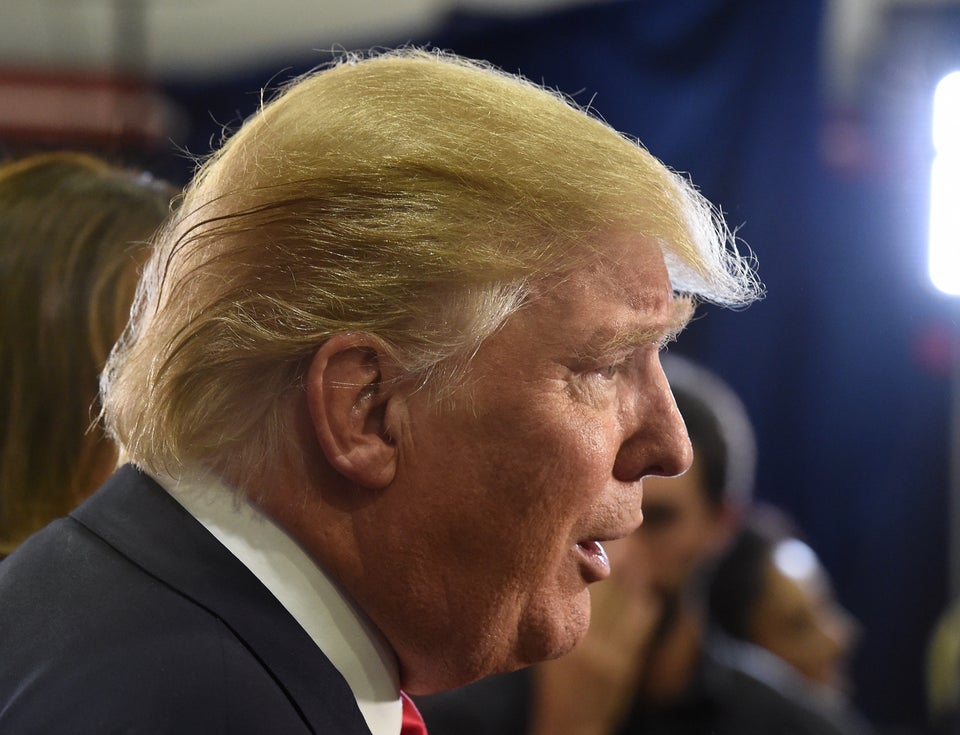 How Donald Trump Talks About Undocumented Immigrants
Popular in the Community