WASHINGTON ― After an outcry over President Donald Trump's ban on refugees and certain travelers, his administration attempted damage control on Tuesday by doing what it hadn't before unveiling the order: briefing members of Congress and clarifying the focus.
In a briefing to reporters, Homeland Security Secretary John Kelly announced that his agency is planning to make exceptions to President Donald Trump's executive order on refugees and certain foreign nationals, including by allowing 872 refugees into the U.S. this week.
Legal permanent residents, dual nationals and Iraqis who worked for the U.S. government will be exempt from the ban on travelers from certain countries, officials said. They made the announcement on Tuesday, following a period of confusion over the executive order that began when Trump signed it on Friday.
Kelly also went to Capitol Hill to speak to members, who said as recently as Monday evening that they were unable to get information from the government about the order, and some Republicans joined Democrats in criticizing the inclusion in the travel ban of legal permanent residents and people who assisted U.S. armed forces in Iraq.
The executive order puts a 90-day bar from entry on nationals of seven countries: Iran, Iraq, Libya, Somalia, Sudan, Syria and Yemen. It also halts refugee resettlement from all countries for 120 days and indefinitely blocks Syrian refugees from entering the United States.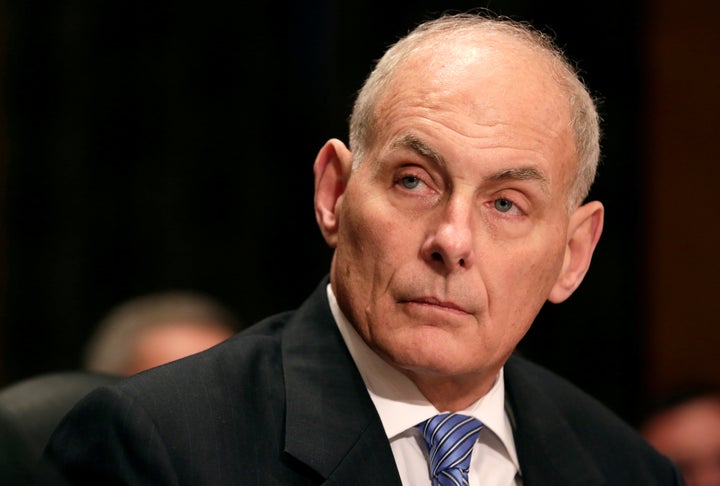 Homeland Security Secretary John Kelly announced Sunday that waivers would be provided on a case-by-case basis to legal permanent residents, also called green card holders.
On Tuesday, he and other DHS officials announced additional exceptions to the order. Iraqi nationals will now be eligible for entry using Special Immigrant Visas, which are granted to people who worked for or on behalf of the U.S. government in Iraq, officials said.
DHS officials also said that dual nationals with visas and passports from a non-restricted country are eligible to apply for entry into the U.S., such as someone with citizenship from Iran and Britain.
Even after the changes, millions of people from the seven affected countries, along with all refugees not scheduled to enter the U.S. this week, are subject to the ban.
Kelly insisted to reporters that he was kept in the loop about the order, contrary to reports that he found out about it at the same time it was signed. He said that in a sense everyone knew about the plan, since Trump had talked about it during his campaign.
Members of Congress felt they were inadequately consulted, and his meeting with both House and Senate members left many with more questions than answers.
Sen. Bob Corker (R-Tenn.), who earlier in the day said he is bracing himself for more problems to emerge from the order, left the briefing with little to say and appeared troubled.
"Uhh, it was somewhat insightful ― somewhat," Corker told reporters after an abnormally long pause when asked if Kelly was reassuring.
Asked if Kelly appears to have the situation under control now, after the chaotic weekend, Corker said the White House seems to think so and doesn't plan to revise the order.
"They feel like from their perspective they have it where they want it to be and are not expecting additional iterations," Corker said, adding that he's "not really in a place" where he wants to talk about if he thinks changes still need to be made.
Senate Democrats came out of the briefing agitated.
"Candidly, this briefing leaves me with a lot more questions," Sen. Mark Warner (D-Va.) told reporters Tuesday evening.
"I have never seen in all my years in government ― being the governor, senator ― actions like this that are so poorly thought through," Warner added when asked if any concrete plan was shared with lawmakers on how the order would be carried out going forward.
Sen. Claire McCaskill (D-Mo.) said limited information was shared given the size of the briefing will all members, and not all questions were answered.
"Kelly understands that this was not perfectly implemented [and] indicated that it could have been done differently," McCaskill said. "But did state that the White House was the one insistent upon it being implemented immediately. So they did the best they could."
Senate Minority Whip Dick Durbin said Kelly acknowledged that some of the things that happened in crafting the order and rolling it out "will never happen again."
Kelly gave the impression that the order was driven largely at staff level and from White House, but DHS knew it was coming, according to the Democratic senators.
How will Trump's first 100 days impact you? Sign up for our weekly newsletter and get breaking updates on Trump's presidency by messaging us here.
Before You Go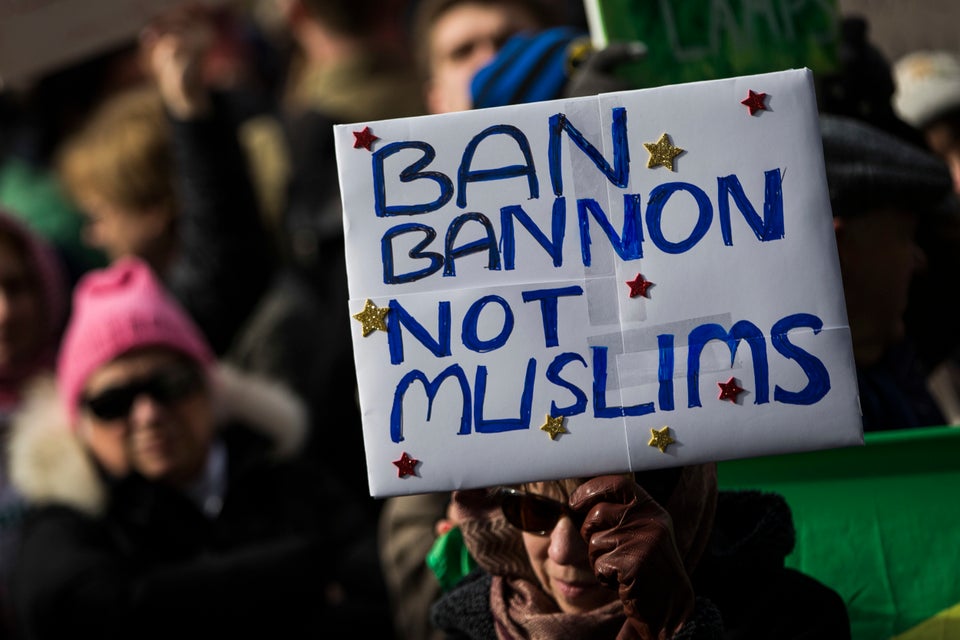 Nationwide Protests Against Trump's Executive Order
Popular in the Community