This is the first in a series of interviews with change leaders in diabetes. Dr. Steven V. Edelman, founder of Taking Control of Your Diabetes (TCOYD), a not-for-profit organization with the mission of education, motivation and self advocacy for people with diabetes, impacts thousands of patients across the U.S. whom the health care system was, and still is, failing.
As the interview unfolded, I quickly realized I was talking to both a passionate and funny man, who's made it his ambition to reach as many people with diabetes (PWDs) as possible.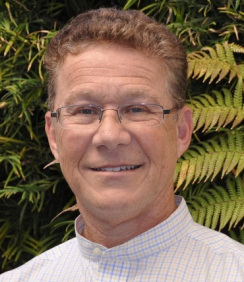 Q: You got type 1 diabetes at the age of 15. How old are you today?
E: I'm 25. No, really, I'm 54. I just passed my 40-year mark this June (with diabetes). It's nice to see us old fogies getting old with diabetes.
Q: What prompted you to start TCOYD?
E: It was 1995 and I felt there wasn't enough education going directly to the people most affected by diabetes, those living with it. I wondered how I could get to them and motivate them without changing the entire medical educational system. My first model to train doctors was frustrating. Doctors can be slow-going in terms of change and stuck in their ways. So I went directly to the PWD. I've since realized you have to educate patients and physicians in parallel fashion.
I've come full circle now. At our upcoming event in Rhode Island we have a workshop, "Diabetes Police and Diabetes Criminals Working Together." We put the provider and PWD in the same session. Let's just say it's eye-opening.
Q: Does having diabetes give you insights other doctors don't have?
E: Living with diabetes gives me a real appreciation for the barriers people deal with. We've got great tools today yet so many people are still poorly controlled. How do you get people to put diabetes higher on their priority list? How do you turn the light on? How do you activate someone?
Q: How do you activate someone?
E: You never really know what turns on the switch. A person may hear something or see something.
Doctors are wrong when they label a PWD "non-compliant." There's no one who doesn't want to have a long and healthy life. But many PWDs still need to realize they're managing their diabetes for themselves, not their doctor.
We've just developed an Extreme Diabetes Makeover Program. We worked with seven PWDs for five months. The only two requirements were a person was doing poorly and wanted to do better.
Everyone worked with "The Dream Team": psychologist, diabetes educator, dietitian, exercise physiologist and me -- and we focused on each person's issues. A 60-year old lawyer, who was the wealthiest and best educated of the group, had the best insurance and had seen one of the best endocrinologists, remarkably had the highest A1C, at 11.8 percent (A1C is a measurement of one's average blood sugar level over the past two to three months). However, with the team approach, time, support, and getting him on a continuous glucose monitor so he could see how his lifestyle impacted his blood sugars, he has completely turned around.
Q: Can people activate themselves?
E: I think some can. It relies on personality, motivation, education, your loved ones, what stage people are in in their lives. And we have to remember diabetes is a marathon, not a sprint.
Q: What helps you manage your diabetes?
E: I get my strength from helping others and seeing them benefit. My patients don't know it, but every time we do a TCOYD event I get re-inspired.
Q: What was your introduction like to diabetes?
E: When I first got it everyone kept telling me, "You can live a normal life, you can live a normal life." That made me very worried. It was 1970 and diabetes was looked at like a death sentence.
One of my toughest experiences was the first cadaver I dissected in medical school. He was only 26 years old. He died of type 1 diabetes.
Q: Do you still see PWDs today?
E: Absolutely. I run the VA diabetes clinic with a multi-disciplinary team who serve 6,000 diabetic patients. Two days a month I see patients at my University clinic and I see people informally at my TCOYD office. I meet them for an hour and give them suggestions to take back to their doctor.
Q: Do you wear a white coat?
E: No, I wear dress slacks and my trend-setting soon-to-be famous collarless shirts.
Q: How have your visits with PWDs changed over the years?
E: When you first become a doctor you're taught the standard way to evaluate a patient: history, physical, internal systems. But by time the visit is over you haven't addressed the important issues. Now in my few precious moments with a PWD I ask right away, "What's bothering you the most about your diabetes?" "What's the biggest issue you're having with your diabetes?" Immediately I get to what's preventing that person from getting under good control. Otherwise I'm doing all the talking and then there's only 30 seconds left for the patient to say something.
Q: So it's about asking questions and listening to your patients?
E: The biggest key to my success is communication. I just emailed a PWD I saw for the first time. I put him on basal insulin. If you say come back in three months the insulin titration (adjusting the dose) is too slow and the person gets frustrated. So I gave him my cell and he texts me his blood sugars and I can ramp up his dose quickly. This way he sees results and won't get discouraged. I text or email him "Nice work" or jokingly, "What the hell did you eat?"
Diabetes is not like treating a urinary tract infection. You can't just spend 15 minutes with someone every three months and overcome major obstacles. You have to spend time getting into your patients' lives.
Q: As a PWD yourself, what's made the biggest difference to managing your care?
E: For me the biggest advance in diabetes since the discovery of insulin is the continuous glucose monitor. My whole diabetic life it's like I've been partially blind and now (with the CGM) I've got my eyesight back. I can see where my blood sugar was, where it is and where it's going.
Q: What do we have to do as a society to help people prevent and manage diabetes?
E: We need focused, individualized education that is culturally -- and ethnically-sensitive.
We have the best drugs and devices in the world and diabetes care is still not changing much. We're not focused on the person living with diabetes in a way that moves them. Finally people are realizing that you have to involve the patient.
Q: What's different about you since you started TCOYD 15 years ago?
E: I have a greater respect for the ability to change someone's life by personally engaging and activating them. I've also learned that type 3s, the significant other, play an important role and they have to be educated too.
Q: Much of your success actually seems to be caused by diabetes. Would you agree?
E: Anybody who's had a life-changing experience whether cancer or diabetes or losing a loved one, can either get depressed and put their head in the sand or use it to make themselves a better person, more sensitive and more fully alive. Diabetes has had a tremendous positive influence on my life. It has helped me focus my career, become a specialist, led me to create TCOYD, and as a result I get to positively touch hundreds of thousands of people. That is my happiness, helping others. That moves me every day.
Omnipod insulin pump, Dexcom continuous glucose meter, Abbott, Bayer USB and the One Touch Ultra Mini meter(s) and hundreds of collarless shirts.
Dr. Edelman is a professor of medicine in the Division of Endocrinology, Diabetes & Metabolism at the University of California at San Diego (UCSD) and the Veterans Affairs (VA) Healthcare System. He is the founder and director of Taking Control of Your Diabetes. TCOYD has reached more than 100,000 U.S. patients through a variety of education portals including national conferences, publications, television, and community programs. Dr. Edelman's has published more than 200 articles and five books. He has won numerous awards for teaching and humanitarianism and was awarded the Diabetes Educator of the year by the American Diabetes Association. He also finds time to treat patients at his three practices.

Related