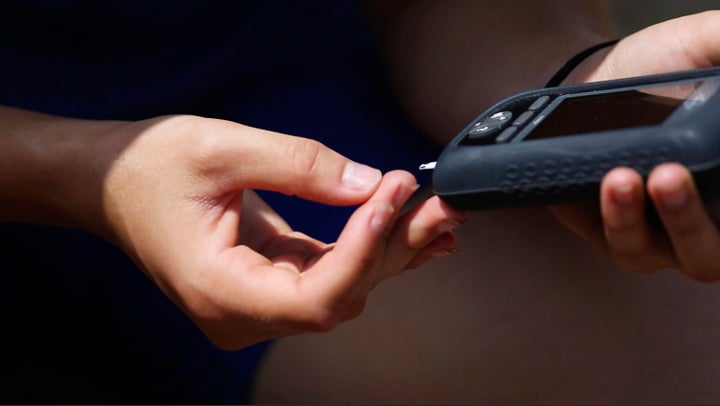 In 2003, Jose Sanchez was a recent graduate just starting out in the world, hustling to get his graphic design business off the ground. Then, one day, his life changed.
"I went to take a nap and then I didn't wake up for two days," he said. "When I woke up, I looked like the Matrix. I had all these tubes coming out of me."
Sanchez discovered he had Type 1 diabetes only after he had fallen into diabetic ketoacidosis, a life-threatening condition. His story is a reminder of what many diabetics went through in the years before the Affordable Care Act, and what many could face again if it's rolled back.
Because he had very little income at the time, Sanchez was able to qualify for New York State's Medicaid program. Between changing his diet and lifestyle and getting insulin and other health care through Medicaid, he managed to stay relatively healthy after the incident.
Eventually, he found stable employment and had a son. But then another disaster hit. In 2007, he learned that his job—working nights at Abercrombie & Fitch, prepping the store for the morning crowds—paid just a little too much for him to continue to qualify for Medicaid.
"That's when I found out the true cost of being a diabetic," he said.
Without insurance, insulin refills alone cost him $225 every three weeks. Diapers, food and milk for his son came first, so he rationed the medication and ended up in the emergency room over and over again, racking up tens of thousands of dollars in medical bills he had no way to pay on his salary.
"I would end up being in the hospital for a weeklong visit as they brought my levels back down," he said. "This just became routine. Once or twice I had to have the ambulance come and get me at my house."
For a lot of people like Sanchez, the expansion of Medicaid in many states under the Affordable Care Act changed everything. The accessibility increased the chances that diabetics would be diagnosed early on before they have life-threatening emergencies. It also made it more likely that diabetics who were seeking treatment could successfully manage their disease, preventing hospital visits.
One 2009 study found that 46 percent of uninsured people with diabetes hadn't received a diagnosis, compared with 23.2 percent of insured diabetics. Medicaid expansion appears to have made a significant dent in the number of people who can't get treatment because they have never been diagnosed.
"You shouldn't have to choose between having a job with adequate health insurance and living your dream, living your purpose."
Looking at the 26 states, plus the District of Columbia, that expanded Medicaid in 2014, researchers found that new diabetes diagnoses rose 23 percent. In the other 24 states, they rose by less than half a percent.
LaShawn McIver, senior vice president of government affairs and advocacy with the American Diabetes Association (ADA), said that's really important because being aware of the condition can allow for earlier interventions to prevent complications.
"That is a huge win for people with diabetes in those states, in comparison with people in states that did not expand," she said.
For people who know they have diabetes, of course, getting coverage, whether through Medicaid or other insurance, is critical to affording the treatment they need to keep their disease under control. Looking at known diabetics between 1999 and 2008, one study found people without insurance generally got less health care and had worse blood sugar levels, cholesterol, and blood pressure.
Beyond helping to pay for medication and doctors' visits, state Medicaid agencies are now experimenting with new ways to help people with diabetes learn to stay as healthy as possible. For example, in 15 states Medicaid now pays for diabetes self-management classes under some circumstances. This kind of education has proved successful in helping patients keep their blood sugar down so they stay healthier.
Now, the ADA is pushing Medicaid agencies to expand this kind of approach by offering similar classes to people who are at risk of developing diabetes. "It's a lifestyle intervention which gives people the skill they need to sort of take care of the behavioral changes," McIver said.
She said the program starts with classes taught by an instructor trained in a curriculum created by the Centers for Disease Control and Prevention. After that, participants meet regularly in peer groups.
"It's kind of like a support group that provides these skills for lifestyle changes," she added.
Medicare will start covering this in 2018, and McIver said it only makes sense for Medicaid to do the same.
While it continues to try to make Medicaid coverage better, the ADA is now fighting to preserve coverage. Republican proposals moving through Congress now would phase out the ACA's expansion of Medicaid and also reduce funding for the core program. Under the plan passed by the House of Representatives, 14 million fewer people would receive Medicaid coverage by 2026, according to the Congressional Budget Office. The Senate version would cut Medicaid even more deeply over the long term.
At the same time, changes that reduced protections for people with preexisting conditions would quash diabetics' access to private insurance on the individual market.
"Diabetes is a disease that requires ongoing care," McIver said. "What we worry about with any kind of repeal or replacement is that people won't have access to affordable care."
If they don't have that access, many people like Sanchez will almost certainly end up in the hospital suffering from complications that medication or other interventions could have headed off. That adds up to big costs that somehow need to be covered. A study last year found that when patients with diabetes who arrived at an emergency department were referred to a diabetes center for additional support, they were much less likely to be hospitalized over the next year. The cost of institutional care also fell by $5,461 per patient.
For Sanchez, the repeated hospitalizations only ended after he missed so much work that he lost his job and ended up eligible for Medicaid again. After that, he cycled in and out of coverage. Finally, in 2014, just as other patients were getting insured under the Medicaid expansion, he got a job with the City of New York that provided good coverage.
Sanchez's life today demonstrates both the importance of strong insurance policies and the challenges that remain. He now has his disease under control, thanks to insurance that covers his medication and care. He's able to care for his growing family (his son now has a little sister) and himself. But, because the kinds of insurance he could get on the individual market aren't as good as what he has, he feels tied to his job. That means he can't go back to pursuing a career in design full-time as he always wanted.
"I would love for legislation to work toward making entrepreneurs just as safe as municipal employees," he said. "You shouldn't have to choose between having a job with adequate health insurance and living your dream, living your purpose."
For now, Sanchez is just working to preserve the health care expansion that's happened over the past few years, telling his story on behalf of people who are where he was 15 years ago—unaware that health care coverage is going to end up mattering a lot to them.
"Everybody's going to have a health concern at some point or another," he said.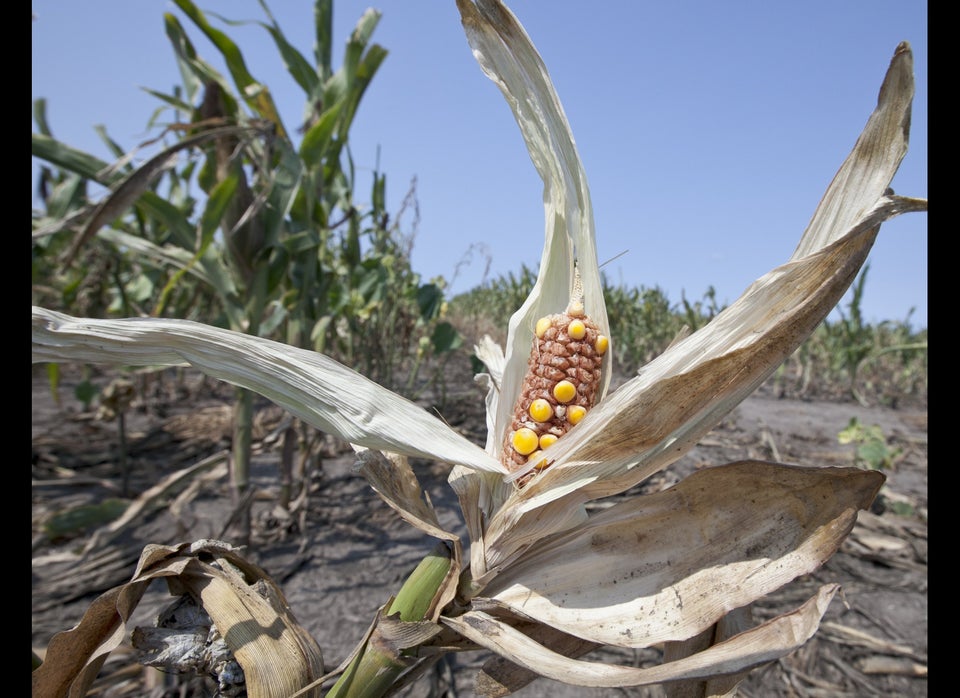 States With Medicaid Policies That Hurt The Poor
Popular in the Community