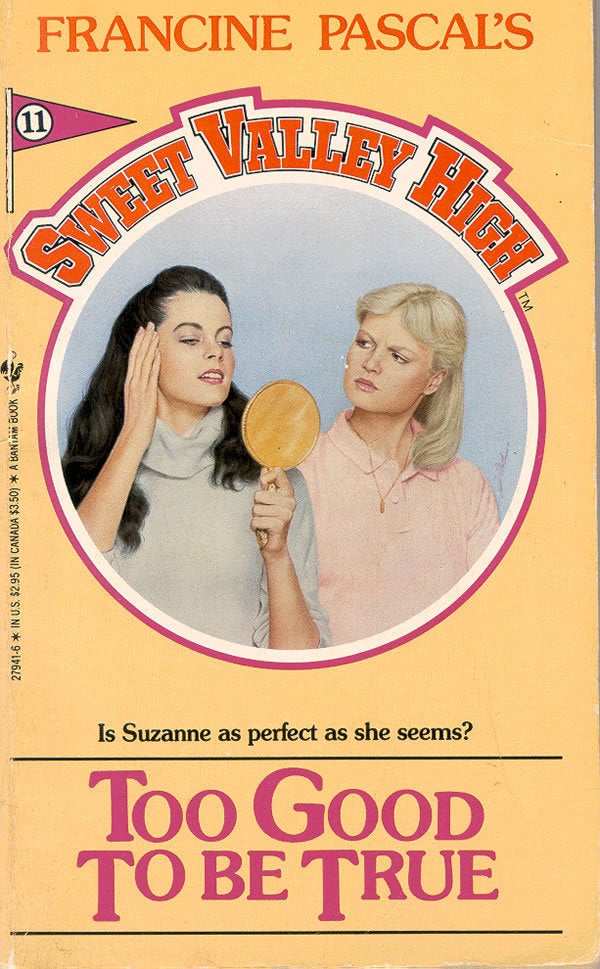 Sure, "Breaking Dawn" earned a gobsmacking $235 million worldwide this weekend, and the first film adaptation of "The Hunger Games" is drawing unsightly levels of anticipation. But if you think those young adult novels are popular, just imagine what kind of excitement a big screen adaptation of this series could bring.
Talking with reporters in support of her upcoming dark comedy, "Young Adult," Oscar-winner Diablo Cody got a chance to talk about one of her next projects: a movie version of the beloved YA series, "Sweet Valley High."
"I want it to be wonderfully nostalgic," Cody told Indiewire. "I want it to be to the '80s what 'American Graffiti' was to the [early] '60s. I want it to be looking back on a really cool time and enjoying yourself and I want it to be glamorous and colorful and bubblegum and a feast for the senses. That's my plan."
With its first release in 1983, the series, which was overseen by Francine Pascal and written by ghostwriters, published over 150 books, including an adulthood follow up this year. It produced a TV show, which ran from 1994-97, but never a feature film. Cody, however, is uniquely positioned to pen a winning adaptation.
Already lauded for her ability to capture teenage vernacular in her 2007 film, "Juno," Cody's "Young Adult" features Charlize Theron as an embittered ghost writer of a series modeled after "SVH." Narration throughout the film is derived from the ongoing book the character is writing, meaning a "Sweet Valley High" film would actually be a trip inside the kind of book that serves as a plot device in her current film.
Calling all HuffPost superfans!
Sign up for membership to become a founding member and help shape HuffPost's next chapter