Who's the next great fashion designer? We're on the lookout for the lesser-known or up-and-coming stars who are creating collections and careers worthy of some praise and closet space. Although they aren't household names yet, we're so impressed with their skills that we bet they will be soon. Check out "The Fresh Faces of Fashion" for the scoop on the designers we believe are the next big thing.
DIABOLI KILL by Angie Marei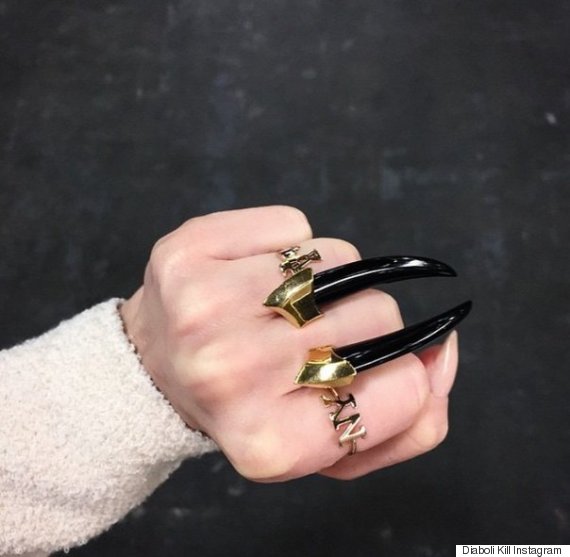 The moment we laid eyes on Diaboli Kill's Damien ring (pictured above), we were hooked. The long black onyx fangs protruding from the rich gold prongs are as sexy as they are sinister. The same can be said about the entire Diaboli Kill collection. Although the company's creative director and designer Angie Marei calls her pieces "the darker side of luxury," she's actually inspired by light -- or lighting design to be exact. In addition, architecture, vintage Art Deco jewelry, and her Egyptian heritage also serve as muses for the semi-fine and fine jewelry collection, which was launched in 2013. And in a mere two years, the brand's contemporary baubles have gained some fancy fans, like Beyoncé and Rihanna.
We got the chance to chat with the New York City-based designer about her dark and mysterious jewelry line, the story behind its macabre name and more. Check it out below.
The Huffington Post: What is the story behind the name Diaboli Kill?
Angie Marei: I was listening to jazz singer Julie London. She was my muse at the time and while searching for images of her online I came across a movie poster of a crime/thriller movie that she was in from 1960, "The Third Voice". What got my attention was the huge tagline across the poster that read "DIABOLI KILL." Funny I thought it was Spanish or Italian so I pronounced it "Dee-ah-boh-leeh Kil." I loved the name so I trademarked it.
HuffPost: What's the one fashion item you'll never part with?
AM: After giving birth to my son (something I never thought I could physically do), it still feels surreal that I grew this little person in my belly and he will someday grow to be a man. It made me realize that women are creators of life and that should be respected and celebrated. Since becoming a mother, my designs have been inspired by ancient stories of strong mythological goddesses. I want women to feel sexy and empowered when they wear my jewelry.
HuffPost: If you had one day left to live in NYC, what would you do?
AM: Run last minute errands in the diamond district :)
HuffPost: What star would you love to see wearing your designs?
AM: In less than a year, I have been very fortunate to have had Beyoncé, Rihanna, and Jessie J – three of my favorite style icons -- wearing Diaboli Kill Jewelry! I feel so honored, especially being a new designer. I would also really love to see Jennifer Lawrence, Joan Smalls and Cara Delevingne wearing the collection.
HuffPost: What's the one piece from your collection that every woman should own? Why?
AM: My Alexandria earrings because they are statement pieces that look beautiful on any woman. They are so luxurious that you can wear them for a red carpet event but they also look amazing styled with something casual like a t-shirt, jeans and heels.
HPS: If you could go shopping with anyone (alive or deceased) who would it be?
HPS: Do you have a style or beauty icon? If so, who?
AM: Tilda Swinton. I love her because she possesses effortless beauty and is able to transform herself.
HPS: What's the best fashion and/or beauty advice you've ever received?
AM: Invest in your skin. For healthy skin I drink lots of water and moisturize. I don't really wear a lot of makeup but I swear by great skin care products like Kiehl's Mens Fuel Force products (yes, men's) and their Midnight Recovery Concentrate and microdermabrasion facials.
Here's a look at our favorite Diaboli Kill pieces. What do you think?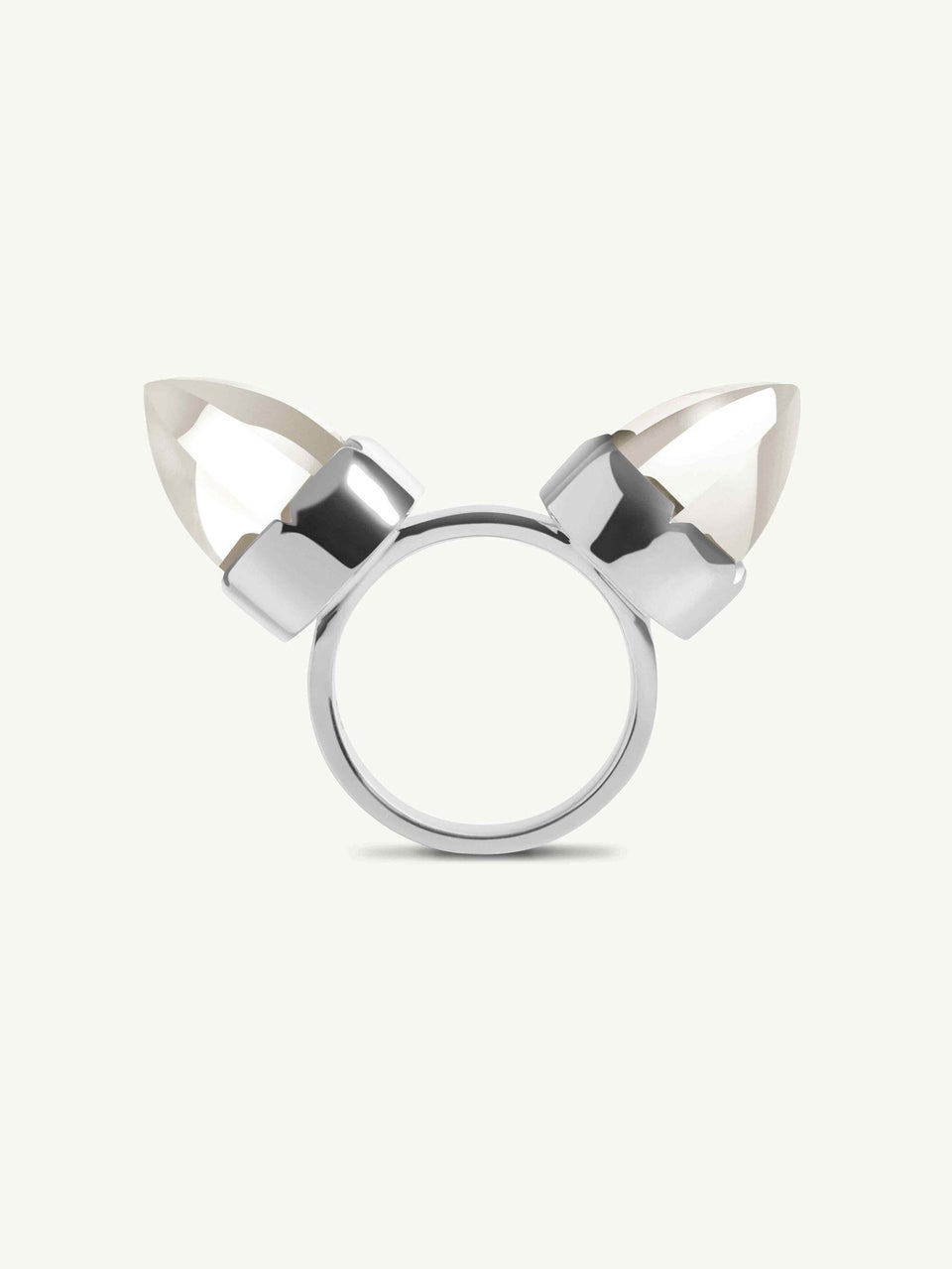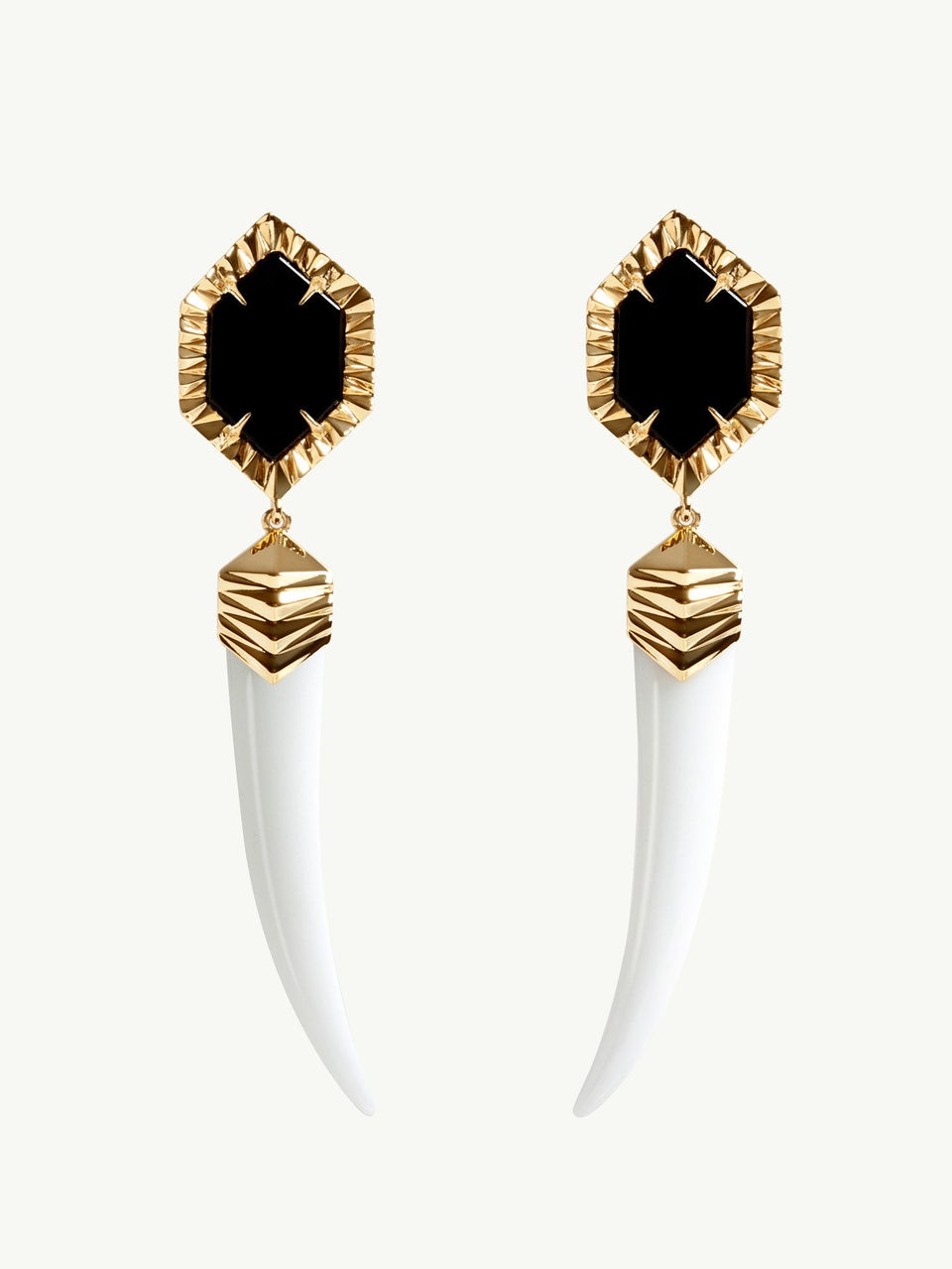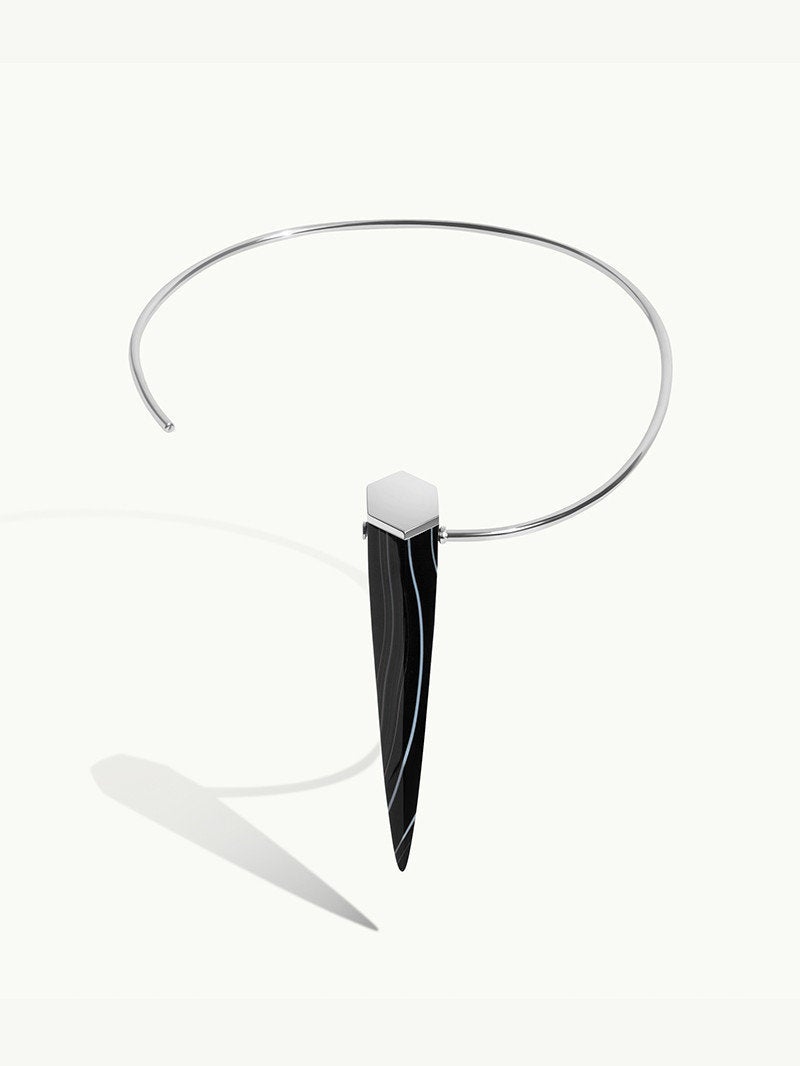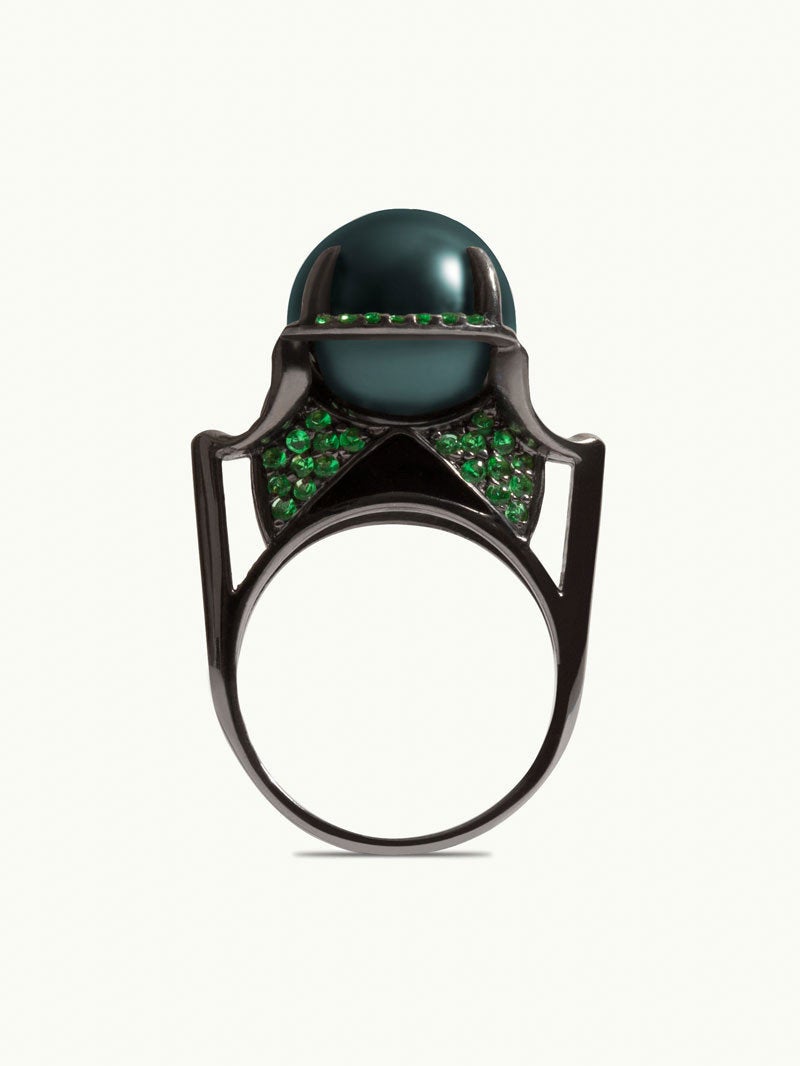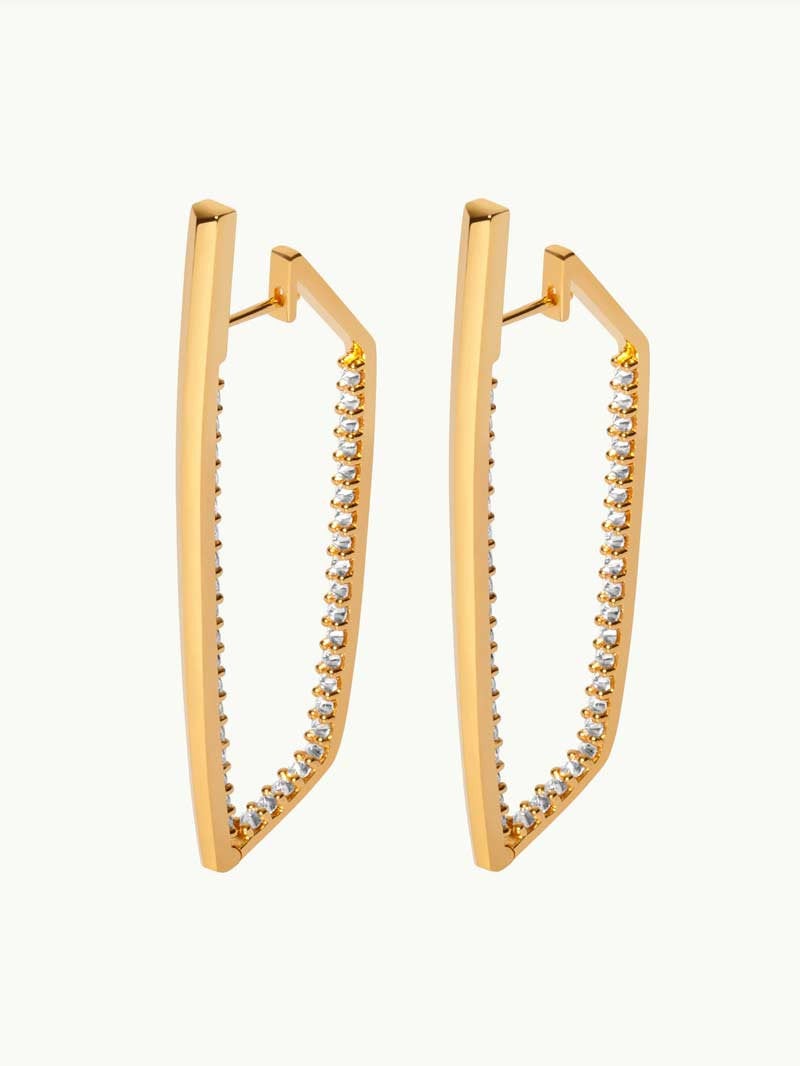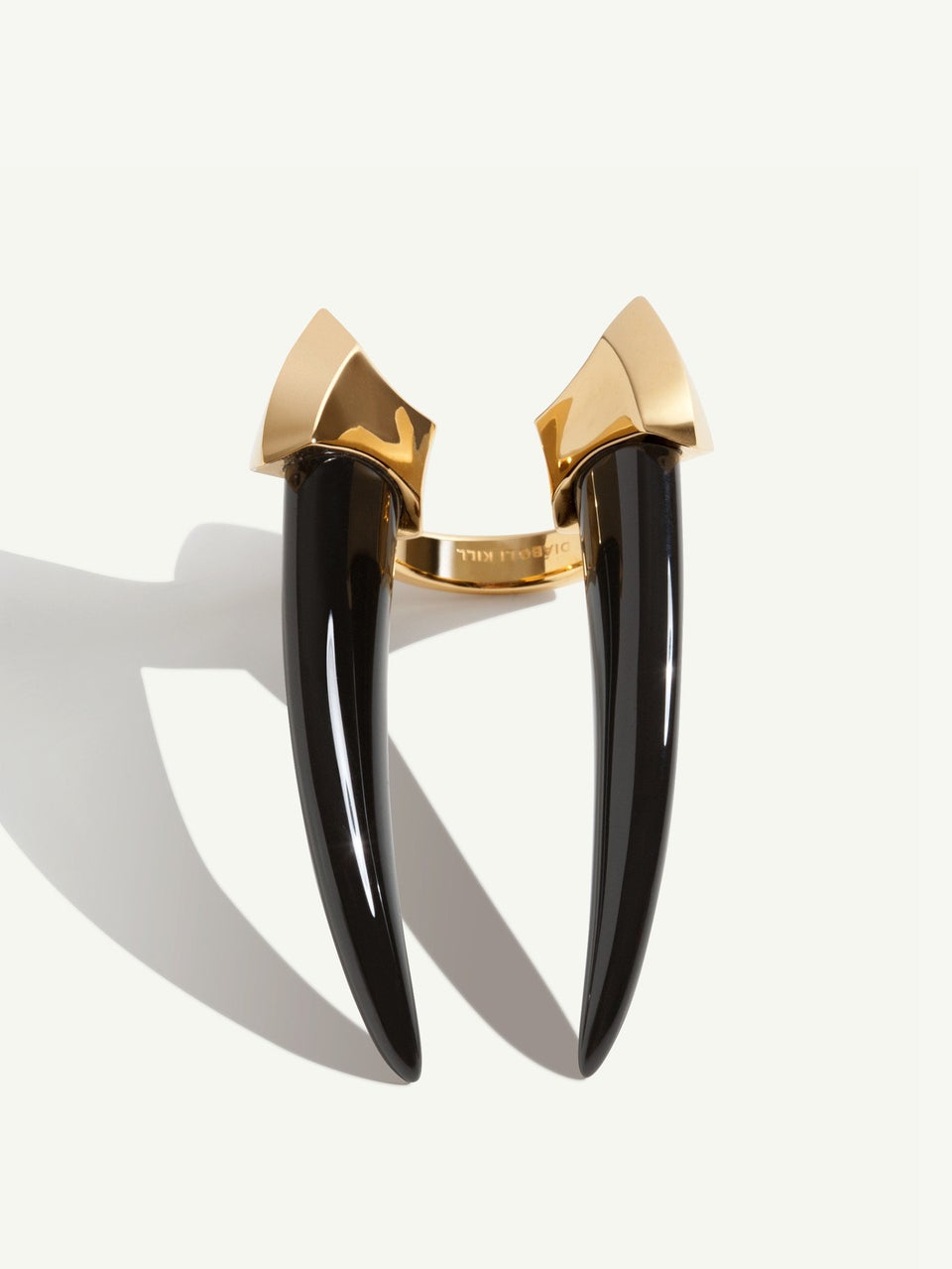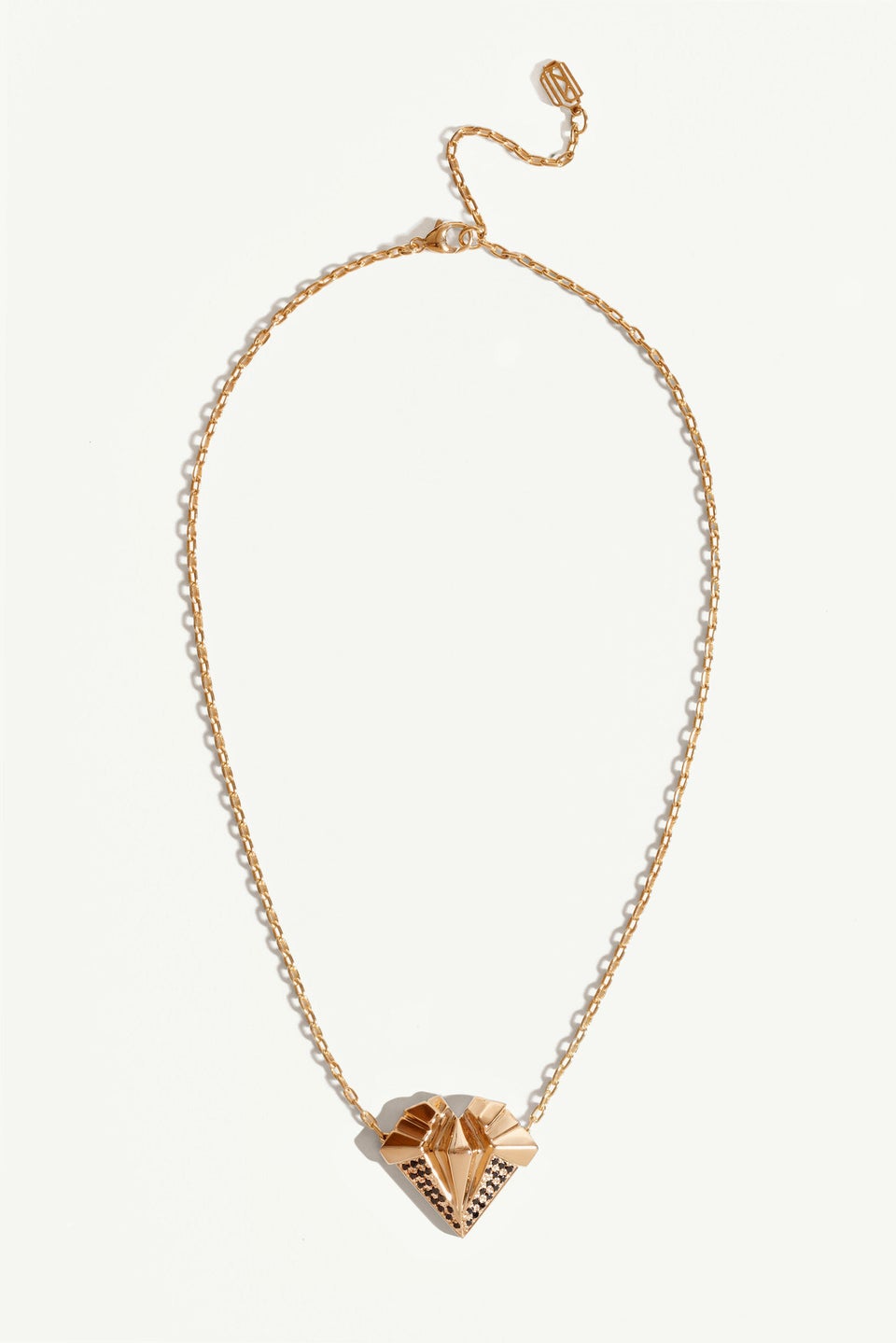 Creative Director & Designer Angie Marei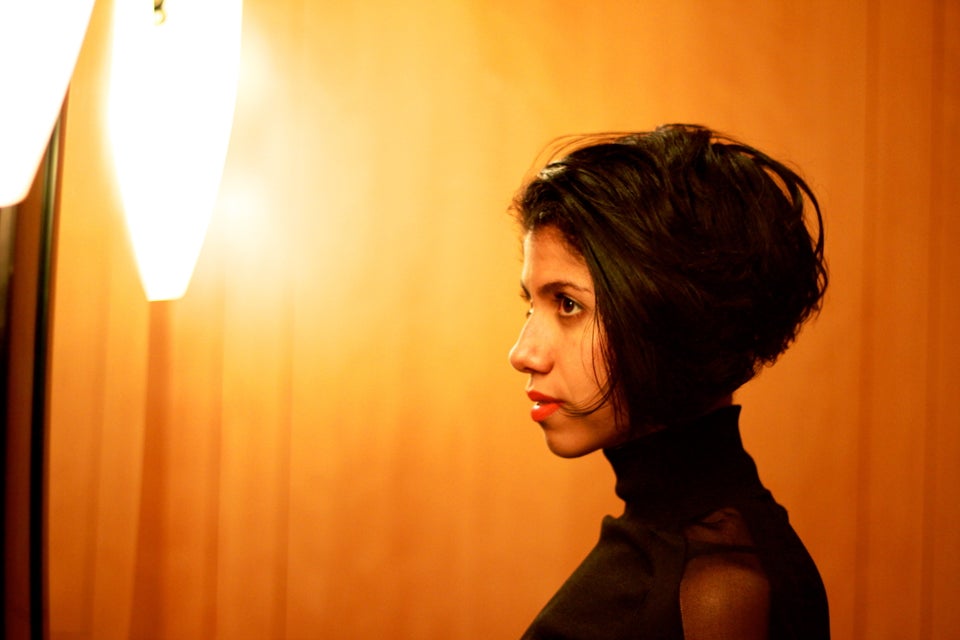 This interview has been edited and condensed for clarity.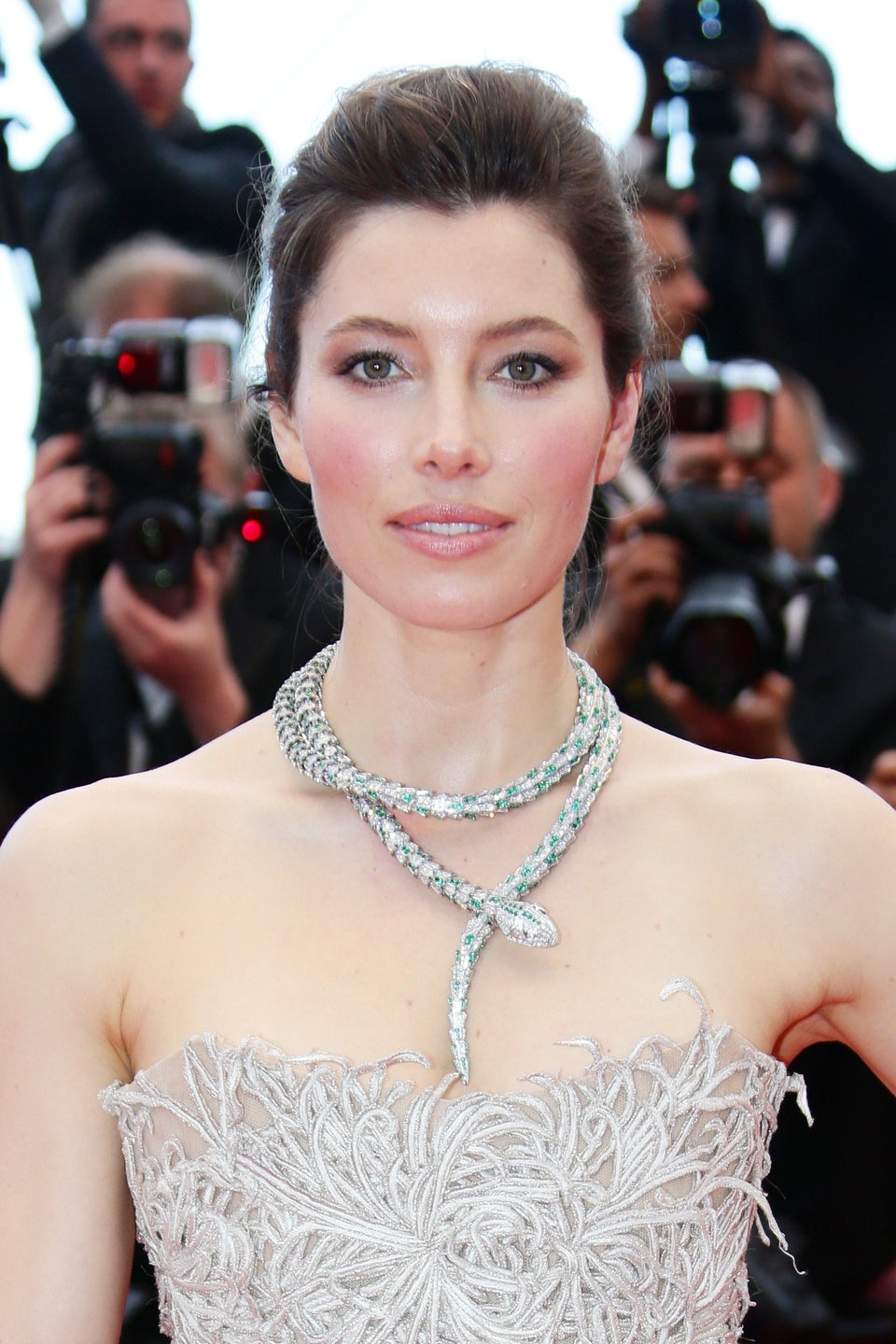 These Necklaces Make A Statement