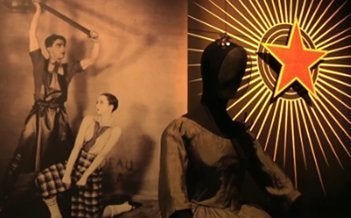 Crane.tv's video leads us through the impressive journey that is Serge Diaghilev's creative career as the mastermind behind Les Ballets Russes, his creative and personal life and the height of their success.
The Victoria & Albert museum, in collaboration with Geoffrey Marsh, Director of the Theatre and Performance Collections tell the story of this astonishing artist, one of the greatest and most controversial ballet directors of the early 20th century. Diaghilev, self-described as "indispensable", was a notorious individual with connections to some of the greatest figures in a variety of artistic movements.
Notables such as Pablo Picasso, Coco Chanel (who funded his funeral), Henri Matisse or Igor Stravinsky, to name but a few, made contributions to The Ballets Russes, from designing costumes to constructing artistic sets.
Geoffrey Marsh explains, "apart from producing great ballet he brought this astonishing galaxy of talent". Though gifted with great creative energy he was also rather complex, having been known to fall out with almost everyone he worked with, including his lovers. For instance, he once threw Picasso's sketches on the floor, as they did not please him. Marsh adds, Matisse famously described him as "a snake".  
Nevertheless, through his immaculate attention to detail, ruthless perfectionism and the tempestuous yet powerful connections he had with iconic figures, his legacy lives on and is on display at London's Victoria and Albert Museum until 9th January 2011
Crane.tv now available for Nokia devices from the OVI Store
Calling all HuffPost superfans!
Sign up for membership to become a founding member and help shape HuffPost's next chapter