Broadway great and multitalented entertainer Diahann Carroll grew up in pre-Civil-Rights America, when segregation gripped much of the country and racism left many African Americans feeling "hopelessly powerless" against an unfair system. As a young girl New York City, Carroll was spared exposure to many injustices of that time, but when she left New York for the first time, she had a painful revelation about what other black individuals faced on a regular basis.
As Carroll tells "Oprah's Master Class" in the above video, the incident occurred when she and her mother boarded a train bound for North Carolina to visit some family. When the train made a stop in the nation's capital, Carroll had an experience she's never forgotten.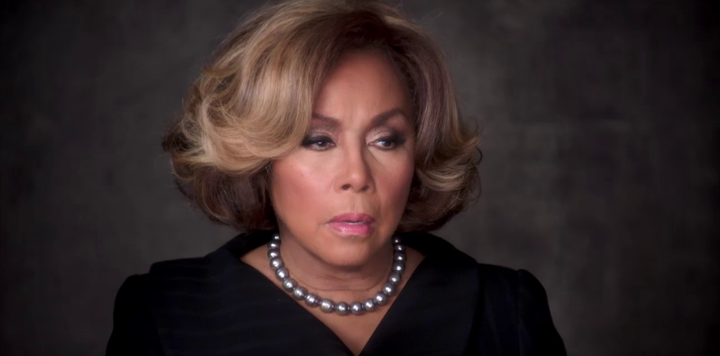 "In Washington, D.C., I received one of the most shocking pieces of information," says the now-80-year-old breast cancer survivor. "The conductor came to those of us in this particular car to explain to us that it was time to move. We had to move to another car because this car is no longer an integrated car. All of the negroes -- we were called negroes -- had to move to two cars down."
Carroll was floored by the request, especially considering the literal grounds on which it was happening.
"I remember thinking, 'But this is Washington, D.C. This is the optimum of the United States of America,'" she says. "I thought for a moment that [the conductor] made a mistake."
But Carroll's mother quietly explained that, no, there was no mistake. They had to move.
She was not ashamed of her blackness. She was ashamed of the country, that she should have to subject me to that kind of treatment.

"It didn't faze her," Carroll says of her mother. "I watched her reaction and my reaction, and I wanted to know why she wasn't more upset. Why wasn't she trying to do something about this?"
What Carroll's mother did do, however, was apologize to her daughter. "She was ashamed, really," Carroll says, looking back. "She was not ashamed of her blackness. She was ashamed of the country, that she should have to subject me to that kind of treatment."
Carroll's mother also taught the young girl what she now considered to be an incredibly valuable life lesson.
"She said to me, 'People really do have a problem with you because of the color of your skin. Remember: The problem has nothing to do with you; that is their problem. For some reason, something has bothered them in their lives and they've decided to interpret it in terms of race. So, they need that as an excuse to be... unkind to people or to think less of people. It has really nothing to do with you, Diahann.'
"I was just young enough to believe her," Carroll continues. "And thank God I did."
"Oprah's Master Class" returns for its fifth season on Sunday, Oct. 25, at 8 p.m. ET. Upcoming masters include Ellen DeGeneres, Robert Duvall, Dwayne "the Rock" Johnson, Smokey Robinson, Jeff Bridges, James Taylor and Patti LaBelle.
PHOTO GALLERY
Diahann Carroll's Style Evolution
REAL LIFE. REAL NEWS. REAL VOICES.
Help us tell more of the stories that matter from voices that too often remain unheard.