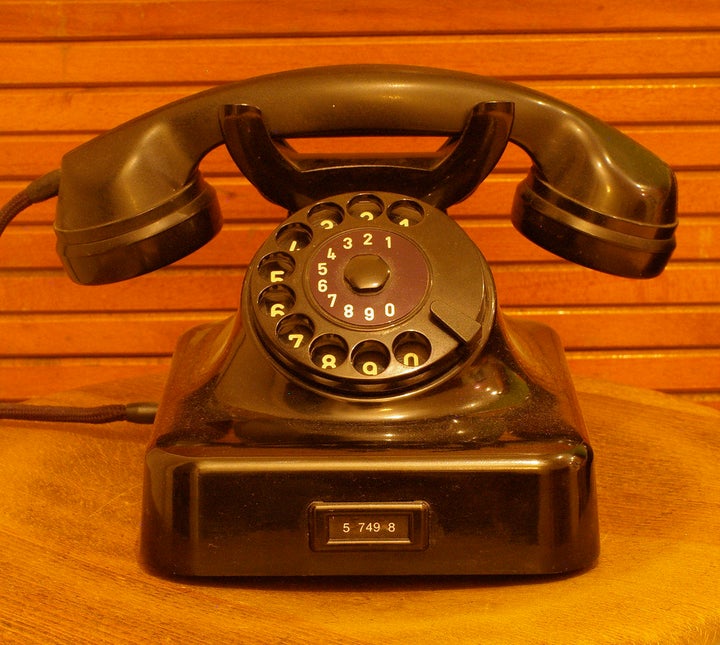 Information and the Dial a Poem Poets
In a 1970 Arts Magazine article, art critic Gregory Battcock said: "The new curator is more concerned with communication than with art."
In a 1958 essay on Jackson Pollock, Happenings artist Allan Kaprow said: "They will discover out of ordinary things the meaning of ordinariness."
In a 1981 interview, poet John Giorno said: "I certainly won't curl up in a chair with a book of poetry."
Dial-a-Poem, Giorno's New York City-wide poetry installation instigated in 1968, used the technology of the telephone, a plastic handheld thing, to relay poetry as if it were simple information. The messages were poems recorded by poets and artists, from John Ashbery to Bobby Seale. For a period of about four years, anyone could dial 212.628.0400 on a rotary telephone and hear a poem.
Art and writing at the end of the 1960s had expanded into new kinds of experience. Almost anything could suddenly be labeled "art"--a pile of tires, a conversation, the sound of rain outside a window. Turning away from the heroics associated with the Abstract Expressionist movement--the grand gesture--artists and writers suddenly understood the actions of an ordinary life as a type of poetry. In addition to art's expansion, the poem on the page expanded, the definitions of "media" expanded, the frame of the picture expanded. Art and life, for a short time, became concomitant.
In a time before movie hotlines listed local showtimes, before psychics mapped out the coming year over the telephone, before phone-sex operators greeted lonely people late at night, John Giorno's Dial-a-Poem offered up poetry for the everyday caller. The program changed regularly; one could make a phone call each day and encounter a different work by a new artist. Aram Saroyan stated simply: "Not a cricket / Ticks a clock." Joe Brainard recited a litany of remembrances: "I remember ponytails." Ted Berrigan reveled in the "[f]eminine, marvelous, and tough." Diane di Prima read her "Revolutionary Letter #7": "Meditate, pray, make love, be prepared/ at any time, to die." Taylor Mead mimicked the sounds of a motorcycle: "Brrrrruuuumm, brruuuuuum, craaaaaash, craaaash!"
This sense of extraordinary ordinariness might have been what appealed to curator--and Frank O'Hara protégé--Kynaston McShine when he included Dial-a-Poem in his groundbreaking exhibition Information, mounted in 1970 at the Museum of Modern Art. The exhibition turned the museum into a laboratory of new technologies. No longer just a pure artistic space reserved for ineffable experience, the galleries in the museum resembled a science fair for the artistically curious. Dial-a-Poem, in this incarnation, existed as 12 telephone lines hooked up to 12 gray boxes that housed the recording devices. The museum visitor would pick up the receiver and hear a voice on the other line, reading a poem. Instant art.
The exhibition was described in a press release by the museum as "an international report on recent activity of young artists" and the catalog included work by Dan Graham, Yvonne Rainer, Carl Andre, and Yoko Ono. Vito Acconci had his mail delivered to the museum. Christine Kozlov submitted a telegram: "PARTICULARS RELATED TO THE INFORMATION NOT CONTAINED HEREIN CONSTITUTE THE FORM OF THIS ACTION." Joseph Kosuth's famous One and Three Chairs made an appearance. A chair, the photograph of the chair, a definition of "chair." The chairness of the chair. The desired effect of this information art was to create an experience more active than that of just looking at a painting or sitting in a chair and reading a poem. It required engagement with the processes of language, pictures, and data. It avoided aesthetics and instead allowed for a personal interaction with ideas, concepts, and new forms of communication. It was a way of experiencing art through the very facts of our daily life.
Popular in the Community