For generations, street selling at traffic intersections has been a familiar sight in Africa. People trade fruit, vegetables and clothing through car windows on a daily basis. It is their business.
Today, from Accra to Addis Ababa, Lomé to Lusaka, that trade is often in a different commodity entirely, with scores of traders working the lines of traffic, and roadside kiosks doing brisk business every day selling mobile phone credit to passers by.
This is just one visible signifier of the massive, and increasing importance of mobile phone technology in Africa. And the passion for joining the phone revolution and the information age that it brings isn't confined to big urban centres either.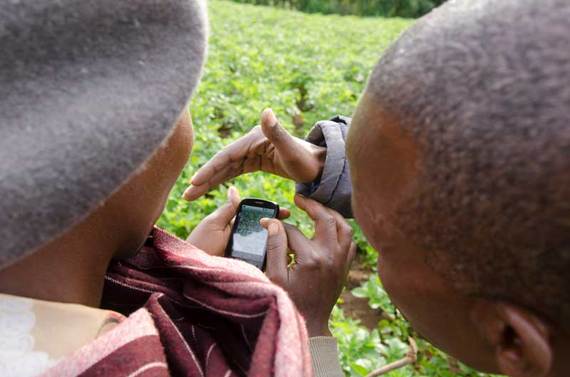 Today, nearly every rural African household with any means whatsoever will own, or have access to a phone. A recent study by the International Data Corporation (IDC) predicts that in 2016 the number of 'smart phone' subscribers on the continent could top 100million, as the desire and hunger for connectivity and the data it allows continues unabated.
For a decade the projections regarding phone usage in Africa have had to be revised, and revised again, as the embrace of social media, emergence of content-rich apps, video, and other 'smart' content has become available on smartphones costing significantly less than $50 becomes available to African consumers.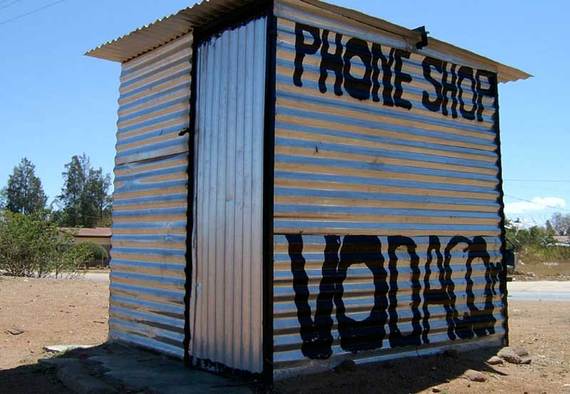 For some years, Self Help Africa, an international development organisation working in agriculture, has been looking for ways to harness this information revolution to further our goals.
We have looked at data gathering methods to assess and analyse information, early alert 'disaster risk' warning systems, and telecommunications technologies to share and disseminate information as ways to improve efficiency, impact and reach of programme activities that are designed to end poverty.
In 2015, we took that to a new level, and following an initial pilot project in Malawi with a mobile partner Human Network International (HNI) we collaborated in the development of a demand-driven farming information using mobile phone networks. What's the purpose, you might ask?
For most smallholder farmers across Africa, one of the main challenges to increasing productivity is the lack of reliable farming information.
For decades we employed a "lead farmer' model for knowledge sharing. This effectively meant training and briefing a chosen model farmer in each community on particular good farming practices, and supporting this individual to share their knowledge with others.
The mobile revolution across Africa now offers another, much more cost-effective way of reaching farmers.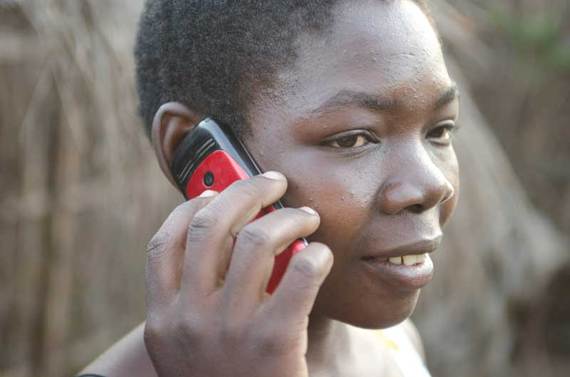 In Malawi, Uganda, Burkina Faso and Zambia, we are now partnering with a range of mobile network providers to provide free, on-demand farming information across a range of crops to farmers.
Farmers dial into the service and, using touch-tone technology, access a voice message about a specific crop or farming practice.
For mobile network providers, this free information is a compelling reason for subscribers to continue using their network. For Self Help Africa, it's a low-cost way of reaching tens of thousands of farmers with relevant, crop-specific farming information at the right time of the season.
In Malawi, Self Help Africa has joined with a range of government and civil society organisations to agree farming advice for crops ranging from maize and peanut to rice and cassava. That service has recorded an average of 36,000 calls per month from farmers across the country.
In a country where only 5% of rural households have electricity, but upwards of 65% have access to mobiles, the ability of farmers to access information via telephone is invaluable.
Most mobile users across Africa still use non-smart phones, so a service based on voice messaging is still critical. However, with the increasing adoption of lower-cost smart phones in these markets, Self Help Africa is about to pilot messaging which allows users to stream video content for free to these phones.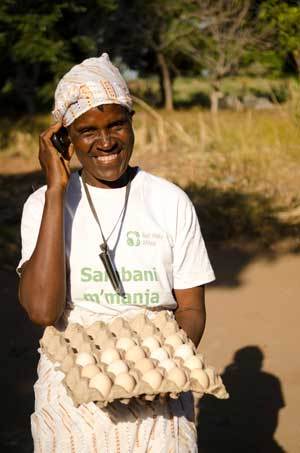 This pilot work will be aimed at delivering improved farm practice information not to farmers, but to extension workers - those employed by government or civil society organisations to teach farmers about new and improved practices.
Self Help Africa will continue to roll out new ICT solutions for the agriculture sector, in partnership with mobile network providers, in the years ahead. As 'the mobile continent', as Africa has been described, embraces the use of the technology to improve food production and farming practices, it can have a truly transformational effect on our work to end hunger and poverty in the world.
Information can and is transforming lives. Information at the push of a button can revolutionize how Africa farms in the years to come.
Calling all HuffPost superfans!
Sign up for membership to become a founding member and help shape HuffPost's next chapter