ANDREW MCMAHON IN THE WILDERNESS' "SO CLOSE" VIDEO
Andrew McMahon launches us out of the wilderness and into inner space. Check out Mac's latest...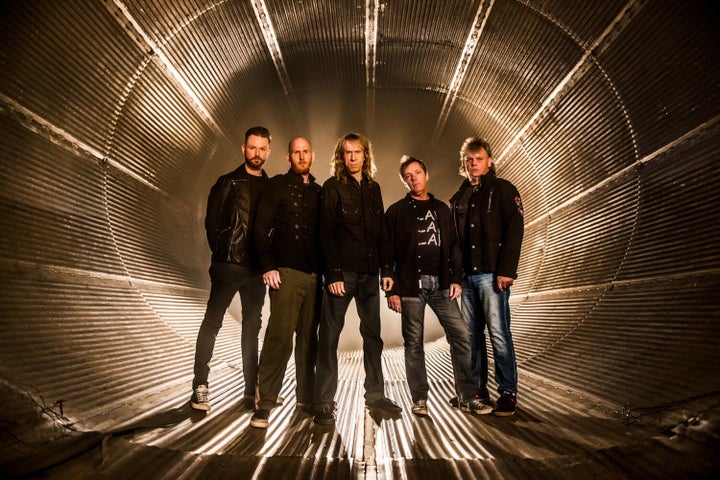 A Conversation with Diamond Head's Brian Tatler
Mike Ragogna: Brian, Diamond Head released a self-titled album last year and in 2017, you'll be touring the States as both a headliner and at festivals. What should fans expect?
Brian Tatler: The band is tight and we all enjoy playing live. I think that comes across.
MR: What Diamond Head material will you cover?
BT: It's a mixture of the classics along with a sprinkle of new material off the new album plus some rarities. At our own headlining shows, we've been playing four new songs, which really fit in with our older material. We have a song in the set right now that we have not played since 1982.
MR: How has the band evolved its stage performance through the years?
BT: It's always been high energy with lots of fast songs, which require a lot of technique. Ras [Rasmus Bom Andersen] has so much energy. He really has pushed us to another level.
MR: Many metal bands, especially Metallica and Megadeth's Dave Mustaine, are huge Diamond Head/Brian Tatler fans. What do you think you and Diamond Head did musically and live that affected so many hard rock acts so deeply?
BT: [We] mixed classic '70s rock with punk, growing up with the greats like Zeppelin, Purple, Sabbath, etc.. But when the punk explosion happened in the UK, it became possible to "do it yourself" from gigs to making records etc.. So we and other bands injected this energy and attitude into our sound and help make it more accessible for kids to form bands that came under the NWOBHM banner, which crossed over to the States, appealing to like-minded rock fans.
MR: Considering your influence in the genre, why do you think Diamond Head never became one of the biggest metal acts in the States?
BT: We didn't tour the states in the '80s when we should have and although we signed to MCA, Diamond Head only had one album released in the USA—Borrowed Time. We had inexperienced management that held us back. A compilation album was released on Metal Blade in the US in 1986 but by then, the band had folded and the whole metal scene had moved on. Diamond Head's first appearance in America was in 2002 in New Jersey's Metal Meltdown Festival, and our first full US tour wasn't until 2011.
MR: How have personnel changes in the band affected the band's creativity and growth over the years?
BT: They have all helped carry the name on, its so hard to keep a stable line up at this level, new blood always brings new ideas and new energy which helps move the band forward creatively. Bringing in a new band member, keeps me fresh and interested. I still like to have creative control but its great to have fresh input, it helps me enjoy the whole experience and keeps me on my toes!
MR: What do you think of the state of hard rock in 2017 and are there any young or new acts you're enjoying these days?
BT: Metal has been "big" for a long time and shows no signs of slowing down, loyal fans will always keep this style of music alive and well. Once you get hooked on rock, it stays with you forever. I listen to Gojira, Ghost, Avenged Sevenfold, King Witch...
MR: What advice do you have for new artists?
BT: Write great songs and good melodies; good songs will last forever. Concentrate on songwriting over technique.
MR: What advice was given to you and Duncan in the early days? Did you take that advice?
BT: Good question, but so much has happened over the years. I can't really say.
MR: Metallica covered your songs "Am I Evil," "Helpless," "The Prince" and "It's Electric" among others. What is your relationship with the band these days? Are there any mutual creative adventures in the works?
BT: I have been to see Metallica many times over the years and Lars always calls when they are touring the UK. Last time we met was in 2013 when he came to see us in San Fransisco at the DNA lounge and the relationship is always good. There isn't any creative ventures in sight though that would be nice wouldn't it?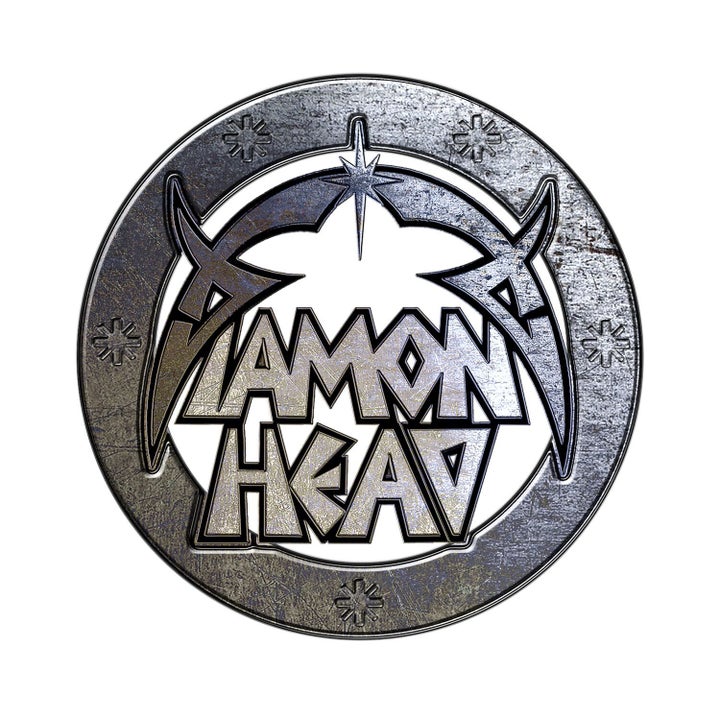 MR: [laughs] What does the future bring for you personally and with Diamond Head?
BT: Well, we have just released the last album, which has put the band back on the radar and put the machine back in motion. We don't know all that will happen but we are already working on the next album following the excellent response of Diamond Head. We hope to keep touring and play bigger venues and festivals and, in general, get a bigger fan base.
MR: Considering how revered the band is among hard rockers, what do you think of the legacy you've created to this point?
BT: Well, as a musician and artist, its great to be respected and acknowledged for our work, but obviously, the mantel will be passed on to the next generation. It is an honor and a privilege to have had such an effect, but most importantly, its about the songs and their impact.
NEWTOWN'S "BOXES/SKYDIVE 1" EXCLUSIVE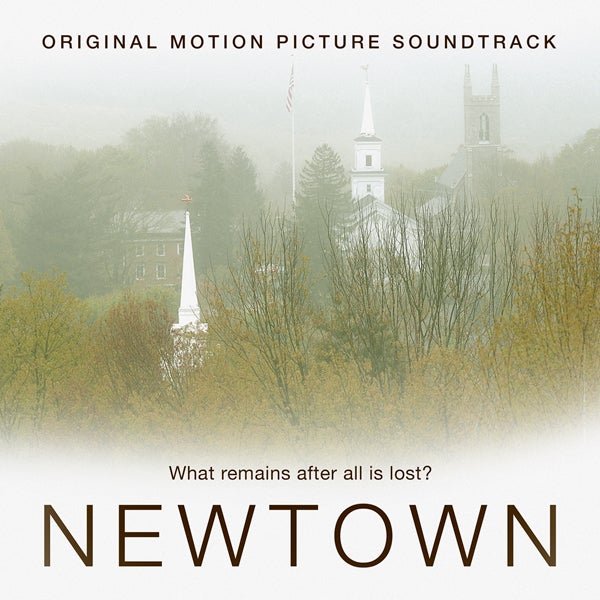 Most of us are familiar with the story of the Sandy Hook elementary school tragedy in Newtown, Connecticut. Presented here is an exclusive premiere of a track taken from the Lakeshore Records release Newtown—Original Motion Picture Soundtrack titled "Boxes/Skydive 1," an orchestral piece composed by Fil Eisler (Chips, Empire, Shameless). It evokes the innocence of the victims and overwhelming grief resulting from one of the deadliest mass shootings in American history. Eisler was inspired to oversee the soundtrack to this documentary—directed by Kim Snyder—and offered to both compose music and solicit contributions from other leading composers such as Mark Barden, Jeff Beal, George Clinton, Rob Simonsen and others.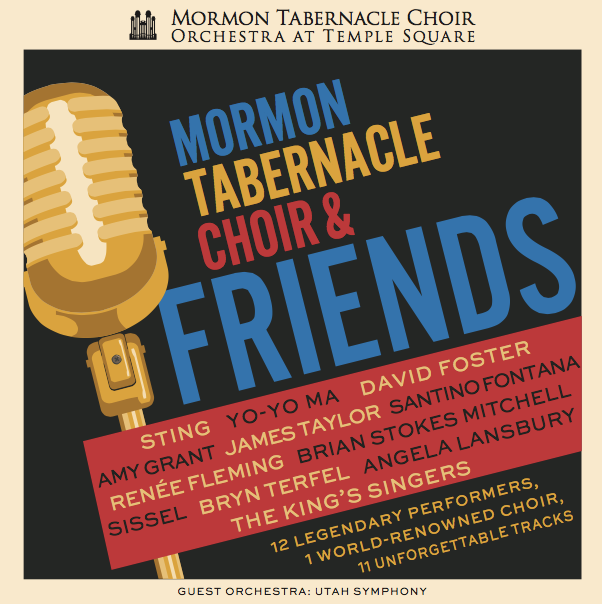 A Conversation with David Foster and Mack Wilberg
Mike Ragogna: David, in addition to tracks by Sting & Yo-Yo Ma, James Taylor and even Angela Lansbury, you have a recording that will be featured on the album, Mormon Tabernacle Choir & Friends. Mack, you've been their director for a while now. How far back does your association go?
David Foster: My association with the choir goes back a good ten or fifteen years but my love of the choir goes back to when I was a child and my father and I would listen on the radio to the choir so now were talking fifty years
Mack Wilberg: I was associate music director for nine years and have been the choir director for nine years.
DF: ...and he does a heck of a job!
MW: In some ways, it doesn't seem that long and in some ways, it does. Our first celebrity collaboration was Josh Groban in the early 2000s.
MR: David, you performed "The Lord's Prayer" with Andrea Bocelli and the Mormon Tabernacle Choir years ago, this recording being your solo version of that. Was there any thought to your producing the whole album since you've produced so many projects in your career?
DF: My association with the choir is so broad that anything is possible. I like to say when people ask me that I am at their service to the best of my ability. If they came to me with the right fit, I would be knocking their door down.
MR: Mack, the MTC has been around about 170 years, has earned Grammys and had platinum-selling albums. What would you say are the main differences between MTC of 2017 and of recent years passed? More disciplined sound it is more refined top talent collaborations make it more mainstream and reaches a broader audience and our international message which is needed more than ever in the world today.
MW: Well, the first time I heard the choir was live when I was about ten—52 years ago—and little did I know I would one day be the director of the choir. I remember hearing what the director was telling them to do and now to be part of it, who would've imagined. I'm from a small town, a coal miners son. This was beyond my wildest dreams.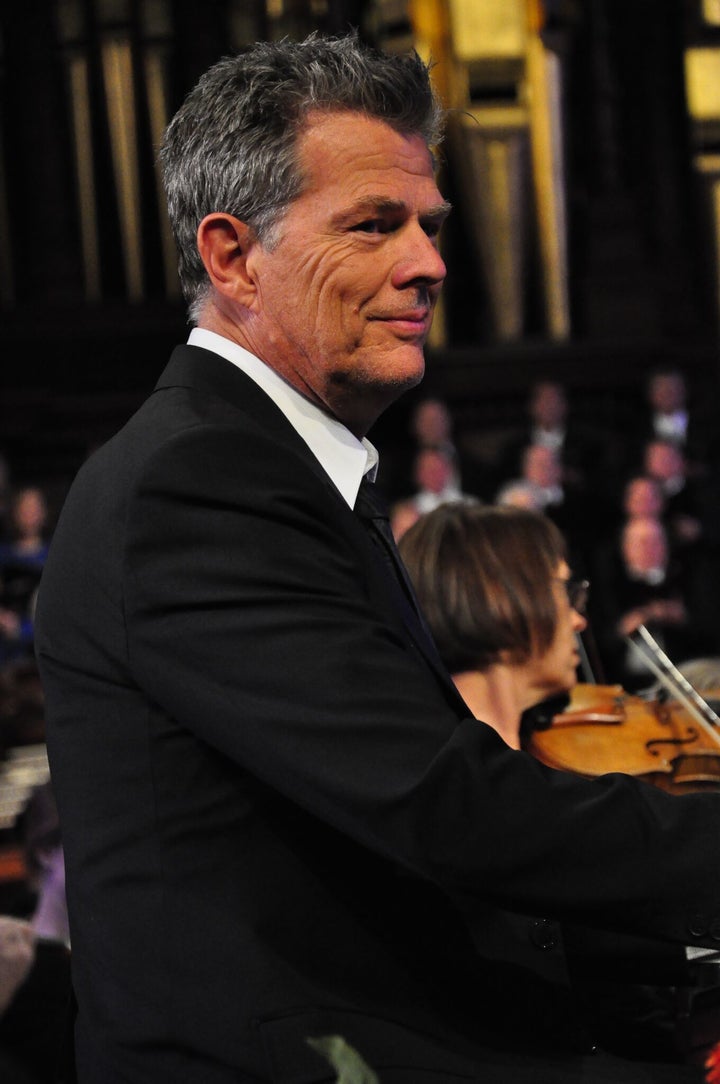 MR: David, you've had a few years to live with "The Lord's Prayer" post your Bocelli collaboration. Granted, it's a popular Bocelli/Foster performance, but was there ever a temptation to try another song?
DF: Well, in the particular genre of Bocelli, there are very few songs I have ever done with him that would not be a great fit for the choir, so yes, I would fully expect that Andre would be back. He loved the experience. It's hard to prepare people for the experience before they get there because you can hype it so much but at some point, the hype sounds ridiculous. You try and tell them they've never experienced anything like it before in their life but it's all underrated to the experience when you are actually in the room with the orchestra and, dare I say, the combination of the magnificence of the place your in and the presence of religion and the musicality there. We always say it's one thing to hear the choir on a CD but something about being there live that is hard to reproduce any other way except being there. And [it's] hard to describe
MR: Mack, what's your balance between faith and music where it comes to your association with the MTC?
MW: They go hand in hand and especially in the situation of the choir. Within many levels of music making, people come from various backgrounds and various beliefs. We are all unified by one belief which in some ways helps what we do.
MR: David, you have produced so many artists including some of my personal favorites such as Daryl Hall & John Oates, The Tubes, and so many more. Obviously, you also love performing. Why did you choose to emphasize producing over focusing on being an artist singularly?
DF: I think the path of least resistance is the one you go down and being an artist never seemed to come easy for me but being in charge and making the music did come easy to me. Plus I don't sing; its hard to be an artist when you don't sing. The days of instrumentals are all but gone; the path was destined and I like being in charge and being a record producer. You're in the service business and my job is to make somebody sound better and in my mind, when I get in the studio with an artist, I fully believe I am going to make them sound better than they have ever been.
MR: David, what are your favorite personal productions and David Foster recordings? Any interesting behind the scenes stories regarding both?
DF: Hall and Oates was a favorite and I produced them at a time when they wanted me to think more rock 'n' roll and I wanted them to think more r&b. Strangely, after our association, they made an r&b record and I made a rock 'n' roll record. We definitely had an influence.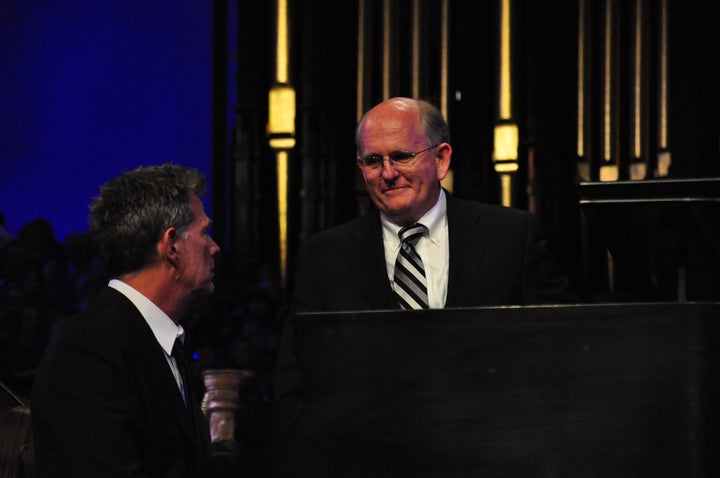 MR: Mack, what are other projects you've been associated with that you're most proud of?
MW: Recent recording of the entire oratorical Handle's Messiah, which was a huge project that is 21/2 hours of music.
MR: Was their a "mission" with Mormon Tabernacle Choir & Friends?
MW: The mission is just saying the choir has had the opportunity to work with some of the greatest artists today including our great friend David Foster.
DF: The continuous mission of the organization is to reach as many people as possible. The Mormon tabernacle choir is like public TV you can sit your mother grandmother or child in front of PBS and you know you will get quality when you watch the choir its all about quality and goodness.
MR: What is your advice for new artists?
DF: One of my favorite little pieces of advice is if you're not working Saturday or Sunday somebody else is, needless to say there will be a lot of known distractions and you can have no distractions in your life if you really want to do it. And even then its almost impossible.
MW: Be prepared so when the opportunities come, you're ready.
MR: What projects are coming up for both of you in the somewhat near future?
MW: The Christmas show and a weekly program. The Christmas show will be coming up again on PBS.
Related
Popular in the Community