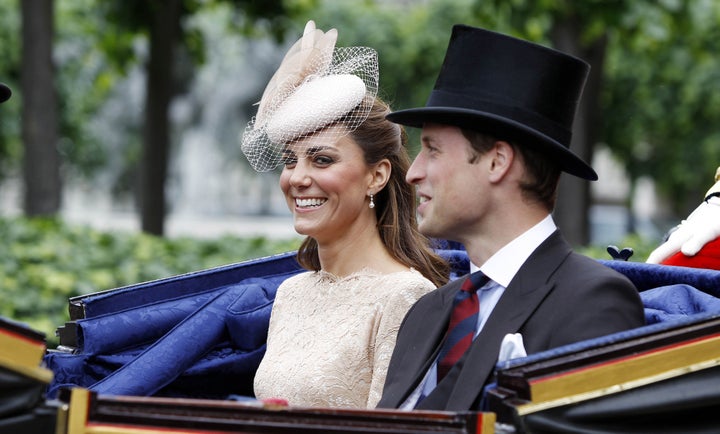 Well that's one way to make an exit. After a night of partying with almost every British singer in existence, Queen Elizabeth II rolled up in a Bentley state limousine for a Thanksgiving service at St. Paul's Cathedral, reception at Mansion House and lunch at Westminster Hall. The real British pomp came when Her Majesty made a grand exit in a carriage procession to Buckingham Palace in a keystone event on her Diamond Jubilee weekend.
Prince William, Kate Middleton and Prince Harry also rode in the procession, although we're pretty sure they were nursing some intense post-Jubilee-concert hangovers. Kate managed to turn it out in a nude sheath by Alexander McQueen (her third outfit by the design house during the Diamond Jubilee extravaganza) and matching beaded cocktail hat by Jane Taylor. She also carried a blush Prada clutch to match her lace frock and complete the elegant, monochromatic look.
Despite the rain, the Queen braved the weather with Prince Charles and Camilla, Duchess of Cornwall, so that Brits lining the route could get a glimpse of the royals (Prince Phillip couldn't accompany Her Majesty because he's still in the hospital as a "precautionary measure" for his bladder infection). All-in-all, the carriage procession topped off the Diamond Jubilee with a nice nod to royal tradition and was a huge show of British pride.
See pictures of the royals en route below.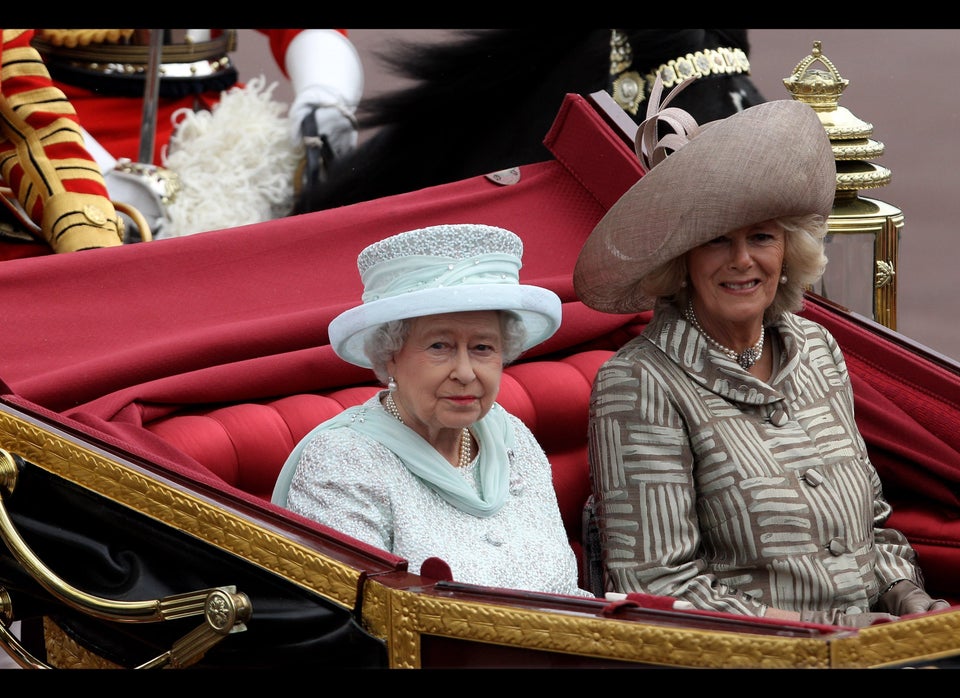 Diamond Jubilee Procession