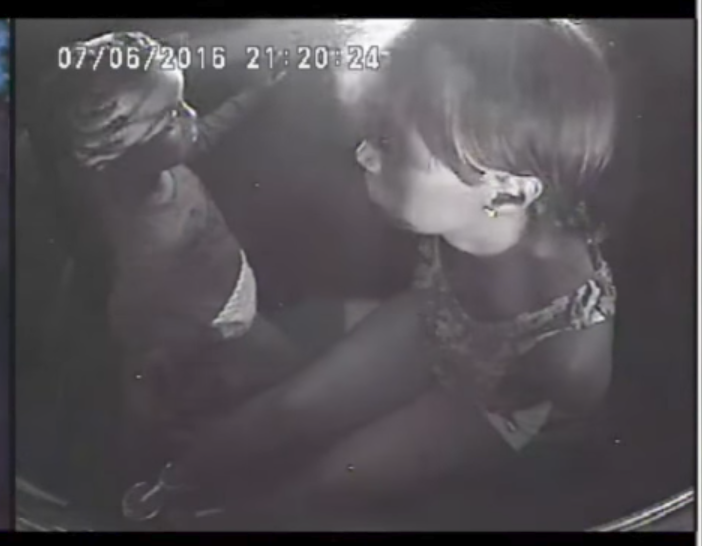 Diamond Reynolds watched a Minnesota police officer fatally shoot her boyfriend Philando Castile seven times during a traffic stop in July 2016. Then she was handcuffed and placed into the back of a police car with her 4-year-old daughter.
Harrowing new video of what happened with Reynolds and her daughter in the hour following the shooting emerged Wednesday, when authorities released footage filmed from the rear-facing camera of the police car under a public records request.
The video shows how Reynolds and her daughter cried, prayed and comforted each other as they tried to make sense of the violence they had witnessed.
At one point in the footage, Reynolds screams after her phone runs out of battery and her daughter begs her to stay quiet.
"Mom, please stop cussing and screaming 'cause I don't want you to get shooted," the girl says over tears. Reynolds regains composure and asks her daughter for a kiss.
A few seconds later, the 4-year-old assures her mom: "I can keep you safe."
Warning: There is explicit language in the clip below.
The newly released video was filmed from the rear-facing camera of an officer's squad car, where Reynolds and her daughter waited for nearly an hour. It was made public one day after officials released dashcam footage that revealed what happened before and after St. Anthony Police Officer Jeronimo Yanez shot Castile to death.
An attorney representing Reynolds said on Wednesday that it's important for the public to see Reynolds and her daughter in those traumatic moments to fully understand what happened to Castile. The full video, which journalist Toby Wester published on YouTube, is more than 90 minutes long.
"While the jury exonerated officer Yanez, I think the public sentiment is important," civil rights attorney Larry Rogers told the Minneapolis Star Tribune. "It's important for the public to see exactly what he did to Philando. It's important for the public to see the trauma he caused Diamond and her daughter."
At one point in the full video, which can be viewed below, the young girl cries and tells Reynolds, "I wish this town was safer... I don't want it to be like this anymore."
She also comforts Reynolds, telling her crying mom at one point, "It's OK. I'm right here with you."
At times, Reynolds becomes frustrated while recalling the shooting.
"If you tell somebody to put their hands up and you tell them to reach for something at the same time, they can't put their hands up and reach at the same time," Reynolds says. "How you gonna get your license and registration with your hands in the air?"
Later in the video, when an officer speaks to the detained family, Reynolds reminds her 4-year-old to keep her hands up so police don't shoot her.
"Don't touch him," Reynolds tells the young girl. "Will you raise your arms? That's how you get shot."
The Minnesota Bureau of Criminal Apprehension released the videos as part of a larger collection of evidence that has been made public after Yanez was acquitted last week of all charges, including second-degree murder.
You can watch the full video of Reynolds and her daughter below.
Before You Go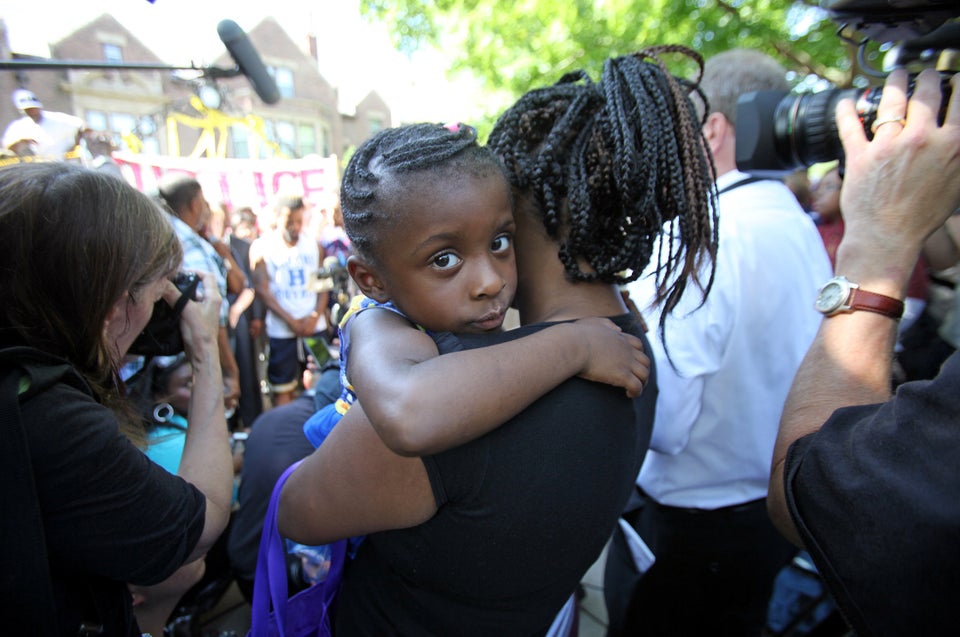 St. Paul Protesters Show Support For Philando Castile
Popular in the Community