So my friends, we are in the midst of the holiday season, which means that we are looking for special gifts for our family and friends. My favorite places to search are definitely museum gift shops with their spirited atmospheres and surprising variety of artistic objects. And, of course, plenty of books...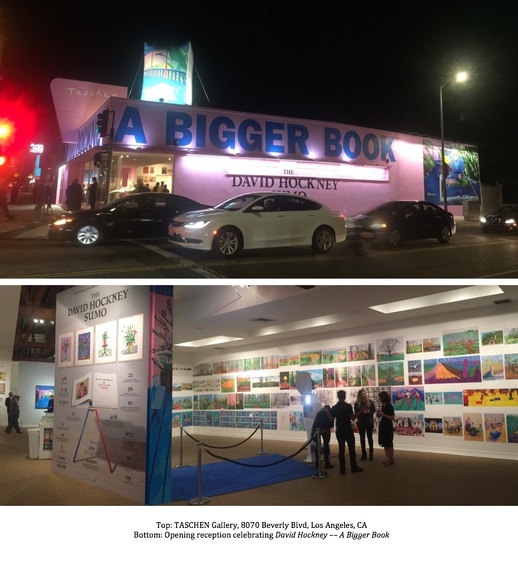 And speaking of books: Yesterday, I went to a reception at the TASCHEN Gallery celebrating the publication of David Hockney's SUMO-sized monograph. If you haven't been to TASCHEN Gallery on the corner of Beverly and Crescent Heights, now is a good time. The façade and roof of the gallery are plastered with huge signage and colorful banners, grabbing the attention of passersby. Walls inside the gallery are covered with hundreds of pages from the book -- turning the pages into a fabulous wallpaper.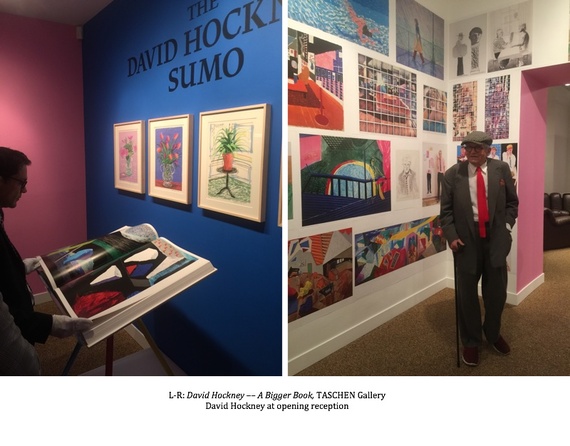 This gorgeous oversized book comes with a specially designed stand. And considering it's hefty price tag, it's understandable that during the opening, white gloves were offered to those who wished to look through the book. It was a privilege to encounter David Hockney himself during the reception. Here he was, surrounded by admirers and friends and -- more to the point -- by thousands of reproductions of paintings, drawings, photographs all made during his 50-year-long career.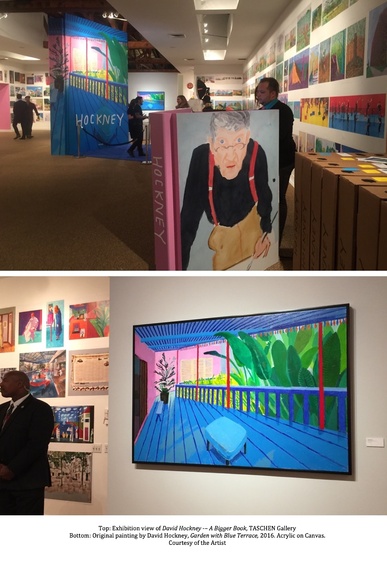 The exhibition at TASCHEN (running through January 5, 2017) with its larger-than-life, theatrical flair brings to mind Hockney's set designs for major opera productions around the world. One thing at the exhibition that you might be particularly taken by is an original painting by Hockney that belongs to the artist himself. Sorry, it's not for sale. And here's a suggestion: if you're planning to get down on one knee and propose to your art-loving beloved, why don't you surprise them not with a diamond ring, but with this amazing book, costing nearly as much as an engagement ring?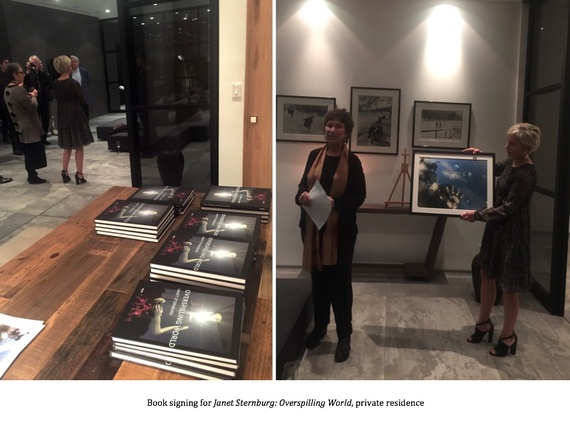 Yesterday, by pure coincidence, I went to another book signing, this one celebrating the publication of Overspilling World: The Photographs of Janet Sternburg by Distanz Verlag. In this book, L.A.-based artist Janet Sternburg presents nearly two decades of her work done with the help of iPhones and disposable cameras. Most of her images capture reflections of light and scenes shot through storefront windows. Her camera captures fleeting impressions of perfectly imperfect moments, and the resulting mysterious images captivate and hold your attention.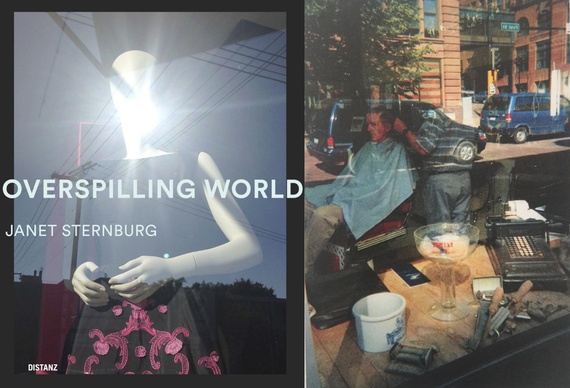 The monograph includes texts and essays by German filmmaker Wim Wenders and artist Catherine Opie, among others. This small and exquisitely designed book could be another smart holiday gift choice for your friends, and maybe for yourself as well. On Saturday, December 10, at 11:30am, Janet Sternburg will be having another signing for the book, this time at Hauser Wirth & Schimmel in Downtown L.A.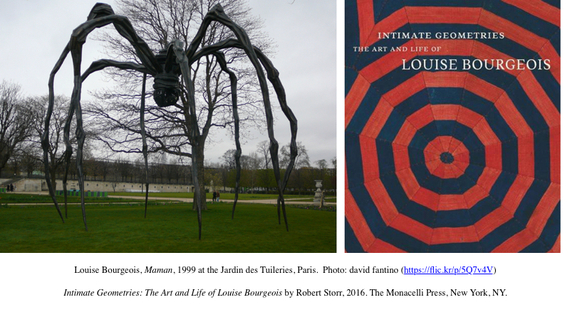 Currently, my coffee table is being crushed under the weight of the new monograph by Robert Storr, Intimate Geometries, dedicated to the great artist Louise Bourgeois (1911-2010) who worked until the very end of her life at the advanced age of 98. It's amazing to learn that she didn't receive international recognition until she was in her 80s. After all, her genius is so obvious, even in her much earlier works. The question is why it took such a long time for the smart art world to catch on. This is another surprise gift you might want for yourself...
To learn about Edward's Fine Art of Art Collecting Classes, please visit his website. You can also read The New York Times article about his classes here, or an Artillery Magazine article about Edward and his classes here.
Edward Goldman is an art critic and the host of Art Talk, a program on art and culture for NPR affiliate KCRW 89.9 FM. To listen to the complete show and hear Edward's charming Russian accent, click here.