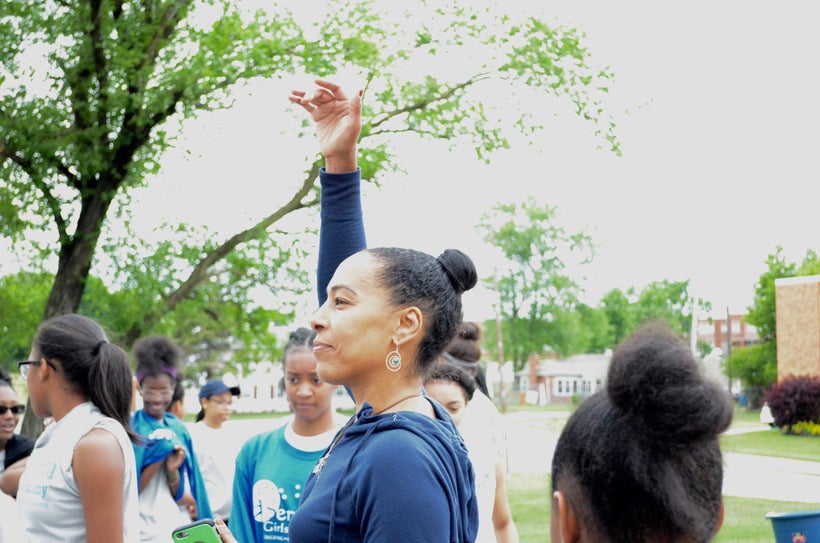 Educating and empowering girls and young women in the country's second smallest state (Delaware), Serviam Girls Academy Director of Athletics/PE & Health, Susan Thomas, is passionately "nurturing their skills," assisting them with "pursuing their passions, and building the foundations of their futures."
"Susan, is world-class," said Charma Bell, program director and coach with The First Tee of Delaware. "She has a been a pleasure to work with during her time at Serviam and clearly has made an impact on the students since joining their staff," said Bell, a longtime supporter of the independent Catholic middle school.
Operating in the Ursuline tradition, Serviam Girls Academy is a tuition-free institution for young women of all faiths from low-income families. Now in her second year serving 55 girls in grades 5-8, Thomas has tapped into her professional and personal experiences to enhance her students' learning experiences.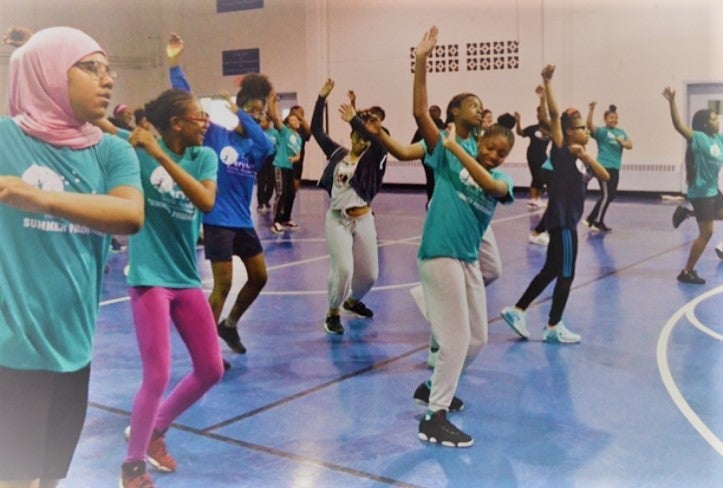 "My experiences as a student-athlete, coaching age-group track and field for many years in southern New Jersey and having worked for an NFL team in addition to being closely involved in the athletic development of my three sons inform my role as a teacher, coach and mentor",  said Thomas, a former George Mason University runner. 
A certified USA Track & Field coach, active fitness enthusiast and devout yoga practitioner, Thomas has "made a significant impact on the culture of the school, positively influencing the students' outlook on health and fitness, which then encourages them to bring it home to their families."
"Every day, Serviam students eagerly run to the gym for PE class where they can be found practicing yoga, deep breathing, stretching, learning new athletic skills, participating in scrimmages, or simply running around and having fun," said Peggy Prevoznik Heins, Serviam Girls Academy's President.
In 2015 Serviam Girls Academy launched its Healthy Kids for a Healthy Future Initiative, incorporating physical education, health and nutrition into its offerings while providing students tools necessary to succeed academically, physically, and emotionally.
To facilitate the initiative's mission, last year Thomas was hired as the school's full-time Athletic Director as well as their Physical Education and Health teacher. 
"I appreciate the opportunity to serve our students through an integrated curriculum that prepares our scholars to become more active, fit and athletically skilled", said Thomas.  
Thomas has previously served on the board of Wilmington Montessori School and is a member of the Wilmington Alumnae Chapter of Delta Sigma Theta Sorority, Incorporated.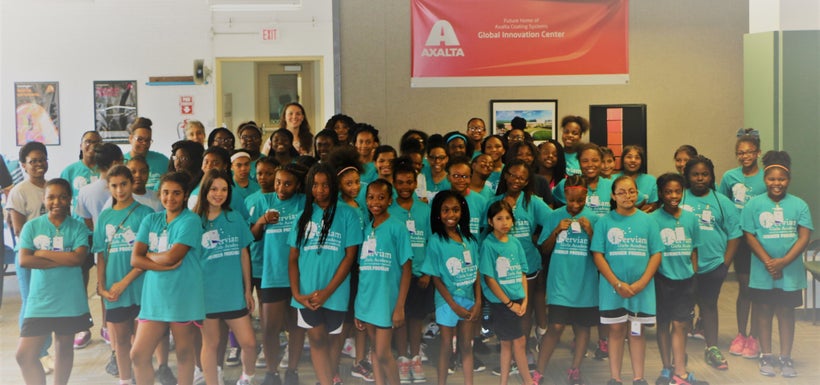 "Seeing our scholars participate in new sports and develop fitness skills that are healthy and help them to cope and manage their stress is both rewarding and inspiring," said Thomas. 
A lifelong athlete, Thomas began her career as an economist for the U.S. Department of Labor before earning a graduate degree in sports administration from Temple University. 
"Every girl should be able go to school and exist in a community that helps them to become healthy and strong global citizens," said Thomas. 
REAL LIFE. REAL NEWS. REAL VOICES.
Help us tell more of the stories that matter from voices that too often remain unheard.
This post was published on the now-closed HuffPost Contributor platform. Contributors control their own work and posted freely to our site. If you need to flag this entry as abusive,
send us an email
.