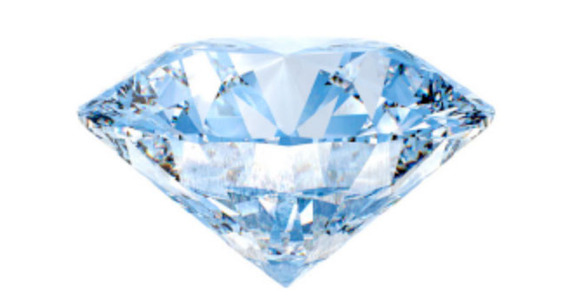 Co-written by Peter Rantzau
More than anything else, our "looks" relay self-perception and our hair, makeup, sunglasses, hats and jewelry showcase what we believe about ourselves to the world. Over the years, our idea of an acceptable "look" has evolved and so have the fashion trends in the jewelry business.
The jewelry craft is among the oldest on earth, with pieces dating as far back as 130,000 years ago. Adorning the body with jewelry is one of the oldest methods of displaying wealth, power and beliefs. The jewelry business has traditionally been very conservative, changing slowly with the emergence of new materials such as aluminum and plastic. As the cost of gold increased during the past decade, alternative materials, such as stainless steel and cork, have been utilized.
The jewelry industry is divided into the two distinct sectors of fine and costume jewelry. Fine jewelry is made of precious metals, such as gold, silver and platinum as well as pearls and gemstones and retails at a much higher price point since it are usually of keepsake quality. Costume jewelry follows fashion trends and is typically made of gold plated metals such as brass or silver and adorned with artificial stones, such as cubic zirconia.
The Western world's recent focus on social/human, environmental and viability issues has encouraged the exploration of new materials, sources and means of production and commercialization within the jewelry business.
KINRADEN is a Danish jewelry company that is exploring the use of new materials in jewelry while minimizing their environmental load and improving the positive social impact of their products. KINRADEN has developed a new process for cutting a small piece of black and very exclusive Forest Stewardship Council (FSC) certified Mpingo wood into a diamond shape. This is one of the hardest wood species known to man and the inspiration for this process comes from traditional cutting techniques. It is an amazing feat that pushes the bounds of innovation in the design of fine jewelry to new heights.
The Danish jewelry company Pandora, is the company behind the popular charms concept and has its own range of traditional jewelry for sale throughout jewelry stores in Denmark. When the company first developed the Pandora charms concept, jewelry stores in Denmark were reluctant to buy their products since it was neither classified as fine or costume jewelry, although made with genuine silver. Initially, in foreign markets, such as the USA, the company had to sell its products in gift stores because jewelry stores were reluctant to carry a line that didn't fit the traditional look and feel of jewelry products.
There is a relatively low barrier of entry into the jewelry industry since jewelry-crafting tools and CAD based product development are inexpensive and quick, with mass production coming at a much later stage. This could potentially provide a suitable climate for innovation, however structurally the business is still difficult to navigate and precious metals are expensive.
With consumers becoming more concerned about environmental issues, there is room now for using sustainable alternative materials instead of traditional gemstones in fine jewelry, as long as those materials are precious in their own right. So, using the most noble and exclusive FSC certified wood to create a whole new experience in jewelry that tells a very unique story is a creative contribution to the jewelry industry and one that is developing it's own special niche.
Special thanks to Peter Rantzau for researching and co-writing this article
This page contains materials from The Huffington Post and/or other third party writers. PricewaterhouseCoopers LLP ("PwC") has not selected or reviewed such third party content and it does not necessarily reflect the views of PwC. PwC does not endorse and is not affiliated with any such third party. The materials are provided for general information purposes only, should not be used as a substitute for consultation with professional advisors, and PwC shall have no liability or responsibility in connection therewith.