I needed to get rid of my engagement ring. It had become like a horcrux in Harry Potter. I had to destroy it in order to be free. I yearned to fling it in the Hudson River or flush it down the sewer or crush it under the wheel of a taxi, but though I'm passionate, I'm not stupid.
So, armed with my beloved puppy, Jetson for courage, I strode down New York City's 49th street's Diamond District determined to sell it.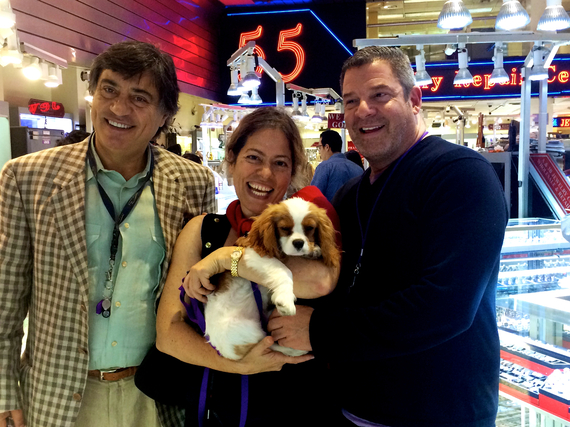 Orthodox jewelers scrutinized my ring under loops and sprayed it with Windex, dissolving 16 years of Desitin, sunscreen, Playdough, cookie batter and everything else that family life brings. And this is what they said: my gold wedding band was worth scrap. My platinum wedding band with eight tiny diamonds was worth $79. And they'd give me $8,000 cash for my two-carat ring.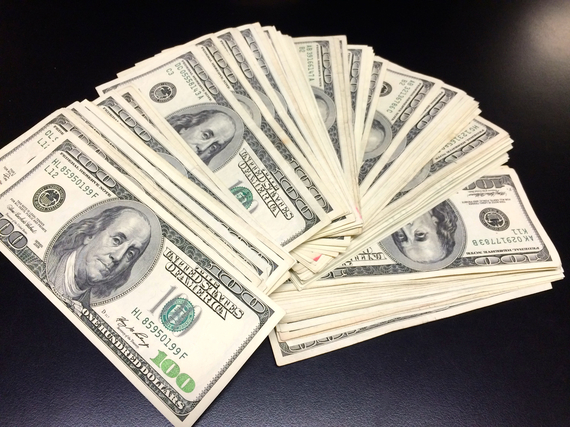 No matter how disappointed I am that we didn't live happily ever after, our 16-year love story wasn't scrap. I would never trade the memories of our happy days and even our hard later years for $79 dollars. Surprisingly, I just wasn't ready to part with my ring, even for thousands of dollars.
My mother wore her mother-in-law's engagement ring for 48 years.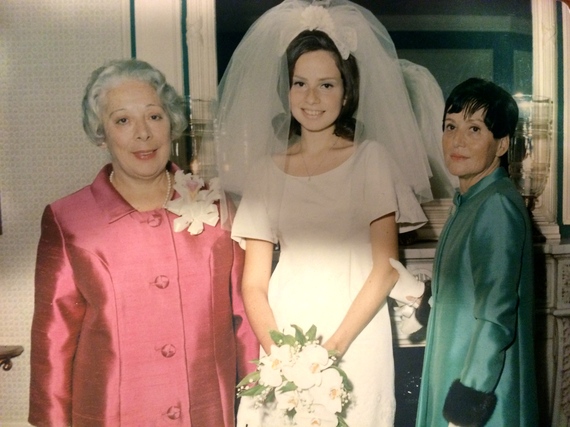 That ring now awaits my youngest brother whenever he finds his future bride. It's beautiful to pass down a family ring, yet how could I curse my son with the ring of his parents' failed marriage? I had to wait for a better solution.
A month later I was set up on my first blind date in 18 years. When he called to introduce himself he said, '"Hello, I'm X. I'm a jeweler so I thought I'd give you a ring."
I was pretty sure this wouldn't be my future husband, but it was good to go on a date, to get my hair done, to force myself to put in contacts. And since he's a jeweler, who better to advise me on my ring?
X said, "You'll never get anything significant for the platinum band, diamond baguettes and two side diamonds in the setting, so why not just sell the center stone and replace it with a colored gem?" Of course!
X escorted me to the Diamond District, and with such a pro beside me, all the Russian diamond dealers couldn't push me around or switch out the gem with a cubic zirconia in their back room.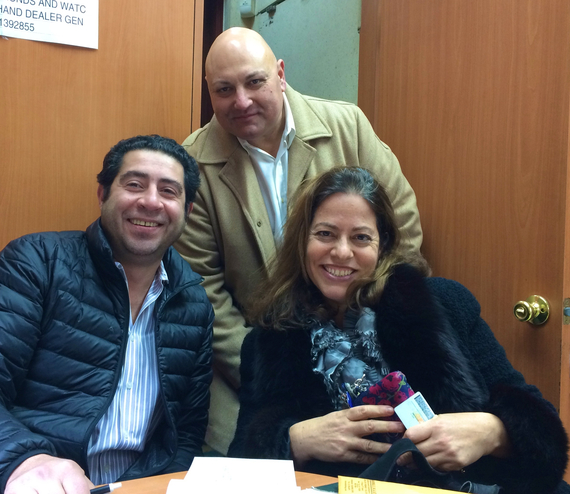 X helped me sell just the stone for more money than the previous jewelers offered me for the entire ring. And while we were there, X helped me repair some torn necklaces, lost earrings, and my mom's gold watch.
When they yanked out the center diamond, the ring looked like a mouth missing a tooth. It looked wrenched and stripped bare, which was exactly how I felt during the 13 months between filing for divorce in City Hall and hearing the judge finally bang her gavel and say it was over.
Now you would never know about that gaping hole in either my engagement ring or my heart. X helped me find the perfect stone, an emerald that represents my new brand love: the Wilburton Inn and the green mountains of Vermont.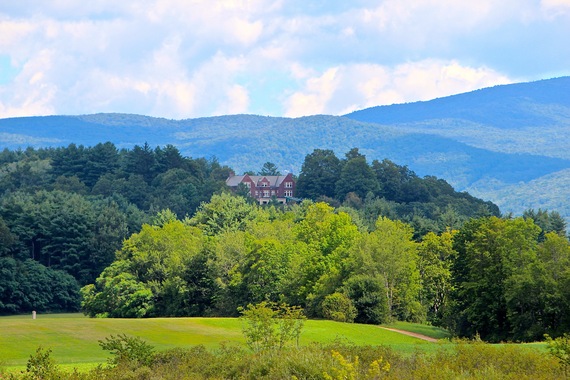 After twenty years as a New York City songwriter, I have returned home to my childhood town of Manchester, Vermont where I run our family inn beside my father, brother and sister.
My heart is full of love once again, only instead of for a husband, it is for my puppy Jetson, the Wilburton Inn, and all the wonderful guests who come through our door.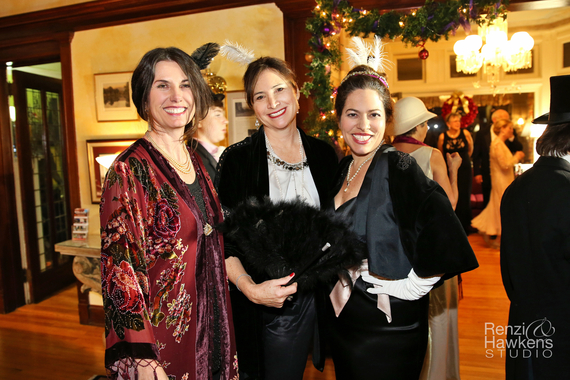 I always heard that marriage is compromise. I know first hand divorce is compromise too. And when I look at the fourth finger of my right hand it reminds me that everything in life is a compromise, but that's OK.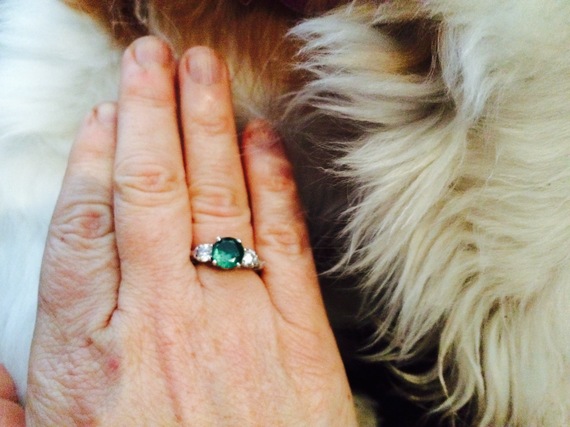 I am so glad I didn't throw my ring away in the river or flush it down the drain. This ring represents our marriage that created our incredible child. It represents 16 years of my story, my choices, my pain and my smiles. My ring represents the ability to honor the past while inviting memories yet to be lived and decades of sparkly possibilities before me.