Stories. They motivate us to learn about the 7.4 billion people with whom we share the planet. Stories. They drive us to interact and communicate with one another. Stories. The starting point for every social entrepreneur's journey to better the world in some previously unimaginable way.
My own journey towards social entrepreneurship truly began when I embarked on my first international project in Ghana. We were working to implement recycling programs in Accra and Kumasi, while informing the local population about the benefits of recycling. However, I remember distinctly a conversation I had with a man in Jamestown, one of the poorest communities in Accra, who began to tell me his story, and the story of his community. He was confused as to why a group of US students were in Ghana to conduct recycling programs, while there were much more pressing troubles facing the many urban residents in Ghana. He described instances when the overcrowding in his community led them to come up with creative solutions to obtain clean drinking water and discard waste. Later, I learned Ghana's economy loses approximately 1.6% of GDP each year due to poor sanitation in urban areas. This man's story helped open my eyes to the potential for growth for those living in highly concentrated, impoverished urban areas.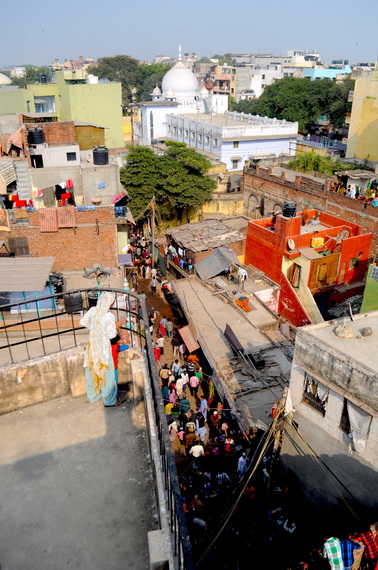 More than 54% of the world's population lives in urban spaces today, and by 2050, it is projected that this proportion will increase to 66%, with 90% of the increase concentrated in Africa and Asia. With such substantial population growth in urban areas, it is evident the crowdedness will lead to the exchange of numerous potentially game-changing ideas, albeit at the expense of those living at the bottom of the pyramid. The International Development Research Center commissioned a paper in 2012, "Researching the Urban Dilemma", which found a direct correlation between the population growth in urban spaces and the spread of inequality within these areas. Other social research has implied that almost 1.5 billion people living in these areas are unable to have a set source of income, lack access to basic services, and live with a lack of infrastructure.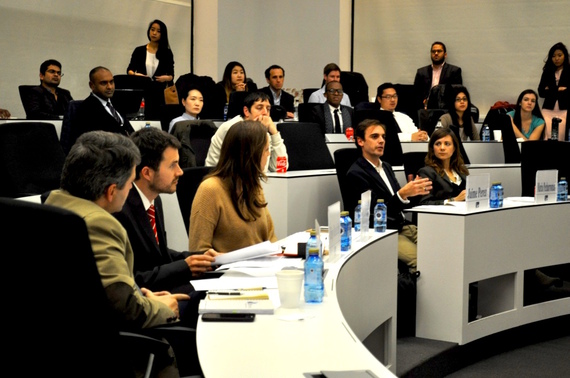 These statistics led to the 2016 Hult Prize President's Challenge (the largest student-run competition run by the Hult Prize Foundation in partnership with the Clinton Global Initiative) which calls upon university students to create a social enterprise that can double the income of 10 million people residing in crowded urban spaces through better connecting people, goods, services, and capital. The beauty of this challenge is that any sector or topic could be explored.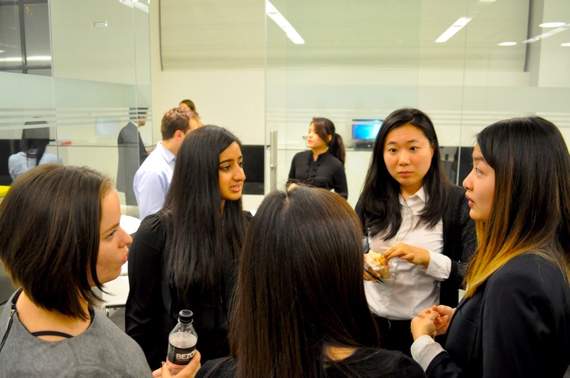 One of the main things emphasized to the teams competing in the IE Business School's on-campus quarterfinal round of the Hult Prize Challenge was to utilize the up-and-coming social research developed by the Abdul Latif Jameel Poverty Action Lab, Stanford Social Innovation, and many other organizations using evidence based development strategies. These organizations are working to ensure that the proposed international development solutions both target the actual problems of the beneficiaries, and also use scientific methods and data to back their claims. We advised the teams to use their areas of expertise to craft an idea that was less "sexy," but more applicable to the users in these communities. By doing this, we ensured that each project was one which could be carried out without completely disrupting the social environment of the communities where the project was implemented.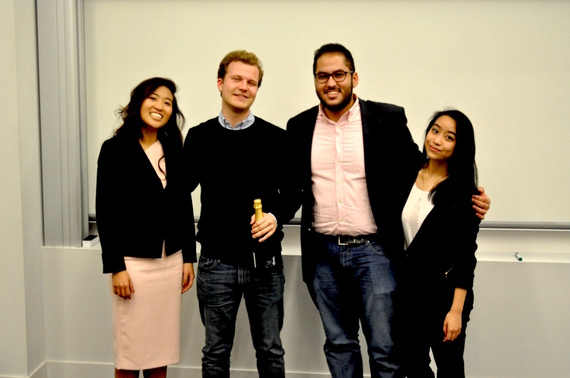 The ideas proposed were unbounded and achievable, with business propositions ranging from creating fair-trade soap kits to building houses out of plastic bottles. Our winner, Nutri.net, dove into the issue of nutritious food and utilized their experience in analytics to create a franchise food chain which would harness the power of big data to sell nutritious, tasty, and cheap meals while employing individuals within the community they serve. This service model is not a new one; it is a model utilized by numerous fast food chains across the world. However, by listening to the stories of their potential consumers, providing employment opportunities and utilizing big data, Nutri.net was able to put a unique spin on the age old problem of catering nutritional food to low income communities.

Through social research and communicating with the local population, progress can be made to better the lives of those in urban areas. With the continuous population growth in urban spaces, it is essential to focus on attainable results rather than create the next big thing. It is a hefty goal, but one that can be achieved if we listen to the stories others tell. Let us work together to write a new story for the world and be the forefront for change.