Dian Fossey was a celebrated primatologist who was to gorillas what Jane Goodall has been to chimpanzees, until she was bludgeoned to death in Rwanda more than 30 years ago. Now, she'll be featured in a new documentary series chronicling her work, legacy and untimely death.
National Geographic will air the series, called "Dian Fossey: Secrets in the Mist," this year. It includes unseen archival footage taken during Fossey's life and interviews with colleagues and friends. Sigourney Weaver, who was nominated for an Academy Award for her portrayal of Fossey in the 1988 film "Gorillas in the Mist," will narrate.
Fossey, alongside Goodall and orangutan researcher Biruté Galdikas, was among the world's leading experts on great apes at the time of her death. She founded the Karisoke Research Center in Rwanda, East Africa, in 1967 ― at the time just a collection of tents ― and was the first person to habituate mountain gorillas to human contact and eventual study.
A 1981 New York Times profile of Fossey and her colleagues described the three women as fearless researchers who loved the animals they studied.
"The three women pooh-pooh any thought of danger, for they are comfortable with their animals, who have never hurt them seriously, not even Dr. Fossey, who works with what the early explorers called 'fearsome beasts' and what she calls 'the gentle giants,'" the story reads.
"I feel more comfortable with gorillas than people," Fossey told the Times.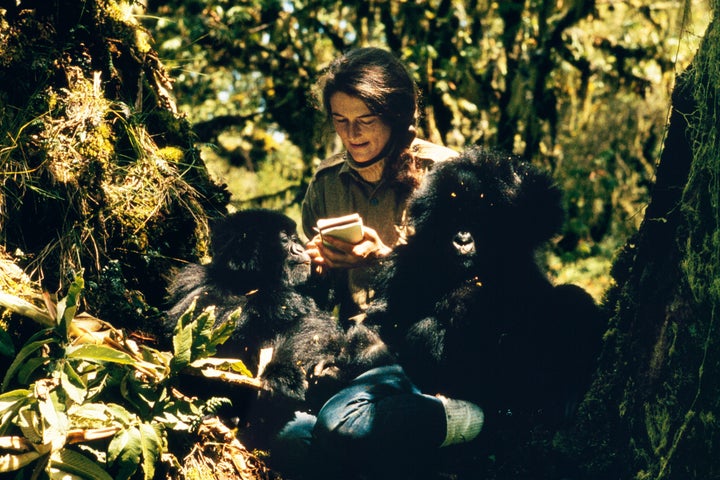 "Dian fought both poachers and encroachment by herds of cattle through unorthodox methods: wearing masks to scare poachers, burning snares, spray-painting cattle to discourage herders from bringing them into the park, and, on occasion, taking on poachers directly, forcing confrontation," a biography of Fossey reads.
Her work helped spawn the first anti-poaching patrols to help protect gorillas and sparked an international movement for conservation.
"Dian undoubtedly saved a species," Sir David Attenborough says in the trailer for Nat Geo's new series.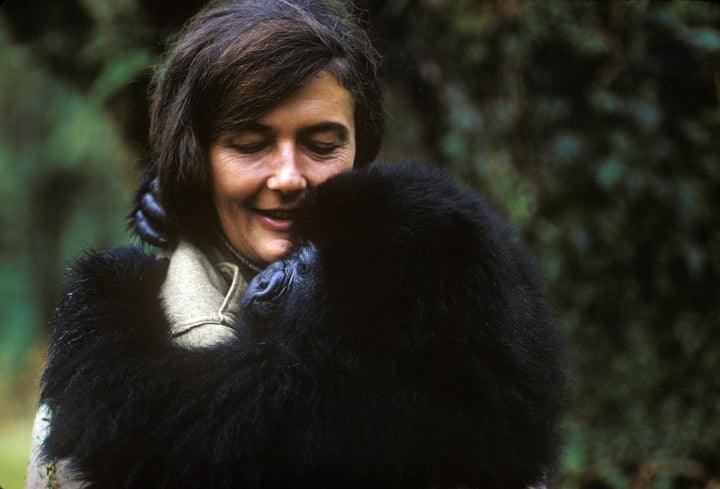 Her efforts, however, were cut short in 1985 after she was murdered in her cabin after being struck with a machete. The case has never been solved and she is buried next to gorillas she studied during her time in Rwanda.
The new Nat Geo series will feature interviews with close friends of the primatologist, including photographer Bob Campbell and Fossey's research assistant, Wayne McGuire, whom the Rwandan government tried in absentia for murder ― although the U.S. contested those charges. A tracker was also charged, but was later found dead in a prison cell. Rwandan politician Protais Zigiranyirazo was also accused of her murder.
CORRECTION: This article previously misstated the year that "Gorillas in the Mist" was released as 1998; it was released in 1988.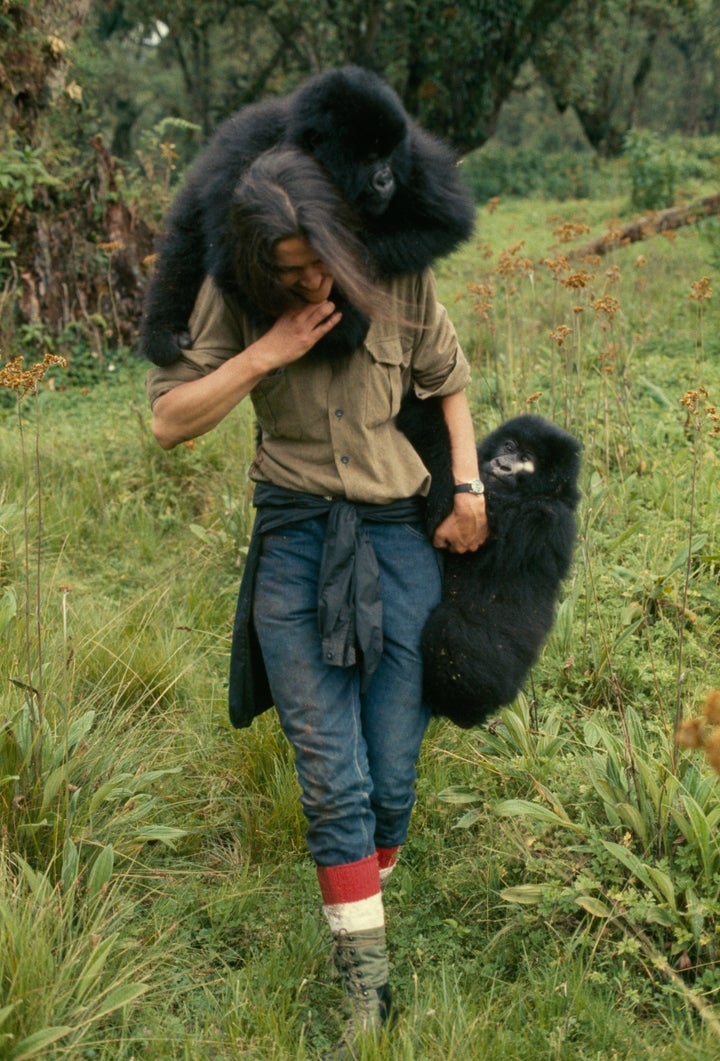 Related
Popular in the Community