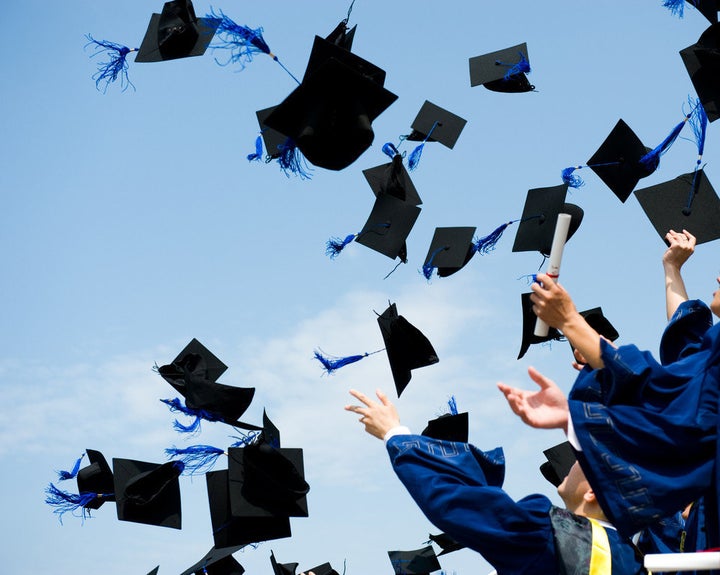 At a time when the United States' declining share of global college graduates threatens our country's future economic competitiveness, Diana Davis Spencer is reversing this trend.
Spencer is not a household name, but her footprints are felt in Washington DC, Wellesley, Massachusetts and touching even remote, poor farming communities throughout China. Instrumental in revamping the laws for children with special needs in Massachusetts, much of her time today is spent with her family, managing the Diana Davis Spencer Foundation, dedicated to fostering entrepreneurship education and other social enterprises for underserved youth.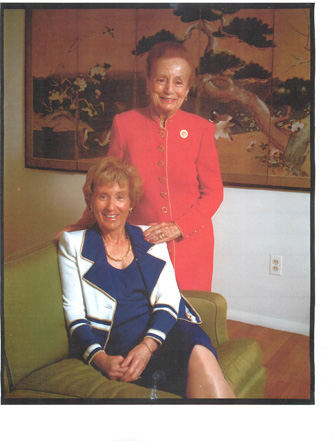 Rodney Walker grew up homeless in Chicago's South Side. His drug-addicted parents were unable to support him. "We had no food in the fridge, and in winter, no heat," he said. While attempting to stay in high school, he bounced from halfway houses to foster homes to shelters to the streets -- sometimes living in the park across from his school.
His life changed dramatically when he met his high school business teacher. She introduced him to an entrepreneurship/business development program, funded in part by the Diana Davis Foundation. He learned the basics of book-keeping and writing a business plan. His grades improved. Still a junior, he was awarded the NFTE (Network for Teaching Entrepreneurship) Award for outstanding achievement in starting his first business, Forever Life Music and Video Production. Rodney recently graduated from Morehouse College. Now he attends graduate school at Yale University on a partial scholarship while also running a successful public speaking firm. He's the first in his family to complete a high school and university education.
Far from the mean streets of Rodney Walker's hometown, Diana Davis Spencer grew up in privileged homes in Westchester County, New York and later Wellesley, Massachusetts. Her mother, Kathryn Wasserman, met Diana's father, Shelby Cullom Davis, in 1930 on a Paris to Geneva, Switzerland train to attend the Zimmerman summer school. He came from a pedigreed family dating back to the Mayflower. The Wasserman family, who secured their wealth as Philadelphia rug merchants at the turn of the 20th century, came to the United States as immigrants from Germany.
Spencer inherited her mother's survival skills and lust for adventure. During the early years of Stalin and Communism, Kathryn toured the wilds of the Caucasus' on horseback. Their party of six men and two women slept in tents. Roving gypsies robbed them. Left without food and only two horses for animal transport, they foraged the area for sustenance. Diana recalled her Mom's stories about the trip. "She ate wild mountain goats hunted by her group, wild berries and even the local grass to survive."
Spencer's father built the family fortune by picking under-performing insurance stocks. He converted $30,000, given to him by Kathryn's family as a wedding gift to buy their first home. Instead, he shrewdly invested the money, which by 1994 amassed into a $900 million fortune making Davis a member of the selective Fortune 400 list.
But despite her family's wealth, Spencer recalls her parents instilling an extreme frugality in all areas of their lives. "They'd quote this famous motto from the Depression. 'Use it up, wear it out, make do or do without.' We didn't get an allowance. My nine-year old brother [who was] 18 months younger and I earned our own money," she continued. "We kept 20 chickens in our Tarrytown, N.Y. home garage and sold our eggs at a discounted rate by knocking on our neighbors' door. My parents bought more expensive ones at the local grocery store. They wanted us to have this entrepreneurial experience."
Along with a strong work ethic, Spencer's parents taught her about giving back: "They often invited young international students from Wellesley College and Columbia University's International House during the holidays. I marveled at these student's resilient spirit and determination to make a life for themselves," she said.
As a teenager, Spencer developed a deep affinity for struggling kids. She volunteered as a tutor at Children's Village, a detention facility for troubled adolescents in Dobbs Ferry, N.Y. This instilled a commitment to underserved young people and sharing this passion with her two daughters, Kim and Abby, both active in other philanthropic endeavors.
In the mid-'90s, Spencer's daughter, Abby, was stuck in a Washington, DC traffic jam listening to the car radio. Steve Mariotti, Founder of the Network for Teaching Entrepreneurship (NFTE), shared his experiences teaching at-risk youth the fundamentals of entrepreneurship education and breaking the cycle of poverty. "I called my mother who headed the family's foundation grant-giving program," said Abby. "We must get behind this!"
Related
Popular in the Community