Speaking at a Denver Post forum on gun control Tuesday, DeGette pushed for legislation that would prohibit the future sale of ammunition-loading devices that hold more than 10 bullets. Noting that Colorado had recently passed a ban on magazines capable of holding more than 15 rounds, DeGette suggested existing devices that are grandfathered into the laws would lose functionality after being used.
"I will tell you these are ammunition, they're bullets, so the people who have those now they're going to shoot them, so if you ban them in the future, the number of these high-capacity magazines is going to decrease dramatically over time because the bullets will have been shot and there won't be any more available," she said, according to the Denver Post.
The problem with DeGette's statement is that modern high-capacity magazines, such as the ones used in mass shootings in Aurora, Colo. and Newtown, Conn., can be reloaded after ammunition is discharged, as they are designed to store and feed the bullets.
DeGette's remark prompted outrage from Andrew Arulanandam, spokesman for the National Rifle Association -- a vocal opponent of magazine-ban legislation -- who told the Post that it was "pretty stupid." The Colorado GOP characterized it as "extremely alarming," while state Sen. Greg Brophy (R) told the Daily Caller that it was "stunningly stupid."
The backlash led DeGette spokeswoman Juliet Johnson to attempt to clarify that the congresswoman had misspoken, confusing magazines with clips, which store multiple rounds of ammunition together as a unit, but usually don't possess a loading device.
"The Congresswoman has been working on a high-capacity assault magazine ban for years, and has been deeply involved in the issue; she simply misspoke in referring to 'magazines' when she should have referred to 'clips,' which cannot be reused because they don't have a feeding mechanism," Johnson said. "Quite frankly, this is just another example of opponents of common-sense gun violence prevention trying to manipulate the facts to distract from the critical issue of keeping our children safe and keeping killing machines out of the hands of disturbed individuals. It's more political gamesmanship that stands in the way of responsible solutions."
Before You Go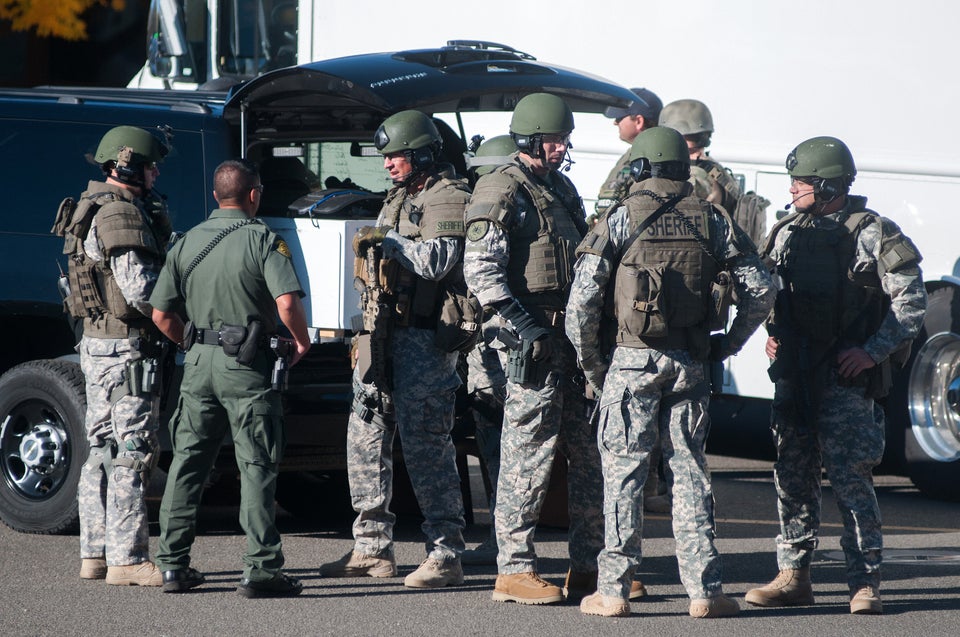 Shootings In America
Popular in the Community