Thanks to Photoshop -- and, of course, the unyielding comparisons between the two women -- Princess Diana and Catherine, Duchess of Cambridge, cover the most recent issue of Newsweek.
Inside, Tina Brown imagines what Diana would be like at age 50 -- great looking, perhaps slightly Botoxed, J.Crew-clad and friends with Prince Charles. And what about her relationship with her new daughter-in-law? Quoth Brown:
The rising public adoration of Kate would have afforded Diana some tricky moments. Pleased, yes. But, like Frances Shand Kydd--who, days before Diana's wedding, suddenly burst out, "I have good long legs, like my daughter"--Diana would have had to adjust to a broadening of the limelight. Her edge over Kate, of course, was her own epic of princessly suffering, which would always make Diana's story more interesting. ("Happily ever after" will never have the same allure to the press as "It all went horribly wrong.") Diana, rejoicing in her flawless Spencer pedigree, would have positioned herself as a firm defender of the Middletons against the palace snobs and ostentatiously made Carole Middleton, Kate's dynamic mother, her new BFF.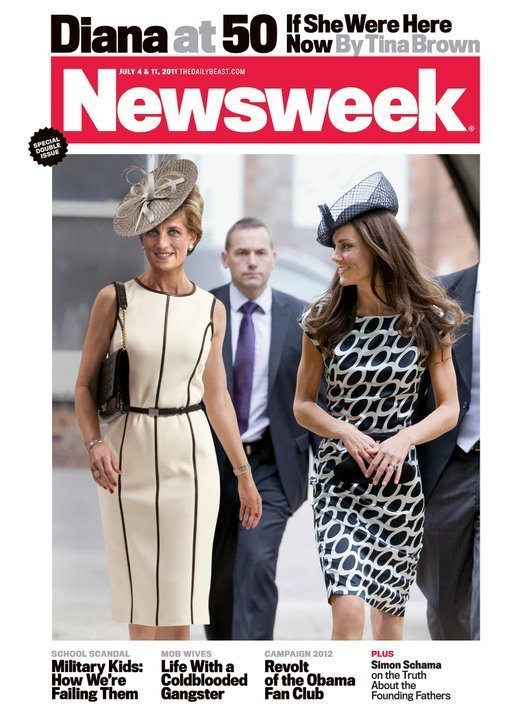 Related