I am staring at myself in the virtual mirror these days, asking myself the poignant Mary Oliver question:

"What is it you plan to do with your one wild and precious life?"
I will turn 64 soon. And the clock seems to quicken, ticking at a breakneck pace as the last third of this truly rapturous, wild and precious life flies by.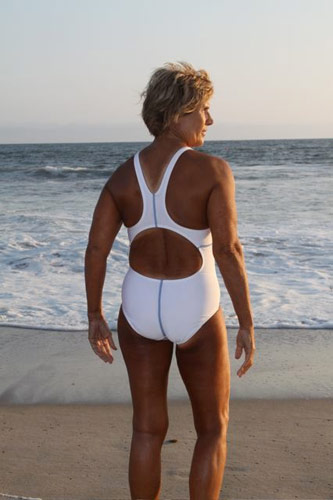 Four summers ago, 2009, I made the decision to attempt to swim the epic passage from Cuba to Florida. The motivation wasn't so much to set a maverick athletic record. The idea was to stir my soul.
My mom had just died, at age 82. The existential choke of facing perhaps only 22 lightning-quick years was prodding me to live as large as possible.
I needed to tap the depths of my potential. I thirsted to push through the remaining, countable days with unwavering commitment.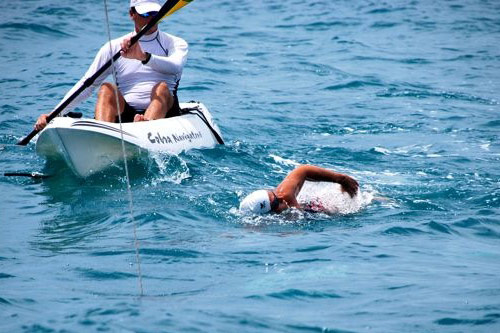 It was Cuba. It's always been Cuba. Tried back in my youth, 1978, age 28. Only swim I cared about that thwarted me in my prime. Retired for 30 years. Blinked. Turned 60. Hell-bent on feeling ALIVE. It was Cuba.
I was struck by the scene in Man On Wire, the doc film about Philippe Petit. He was in a doctor's office, browsing a magazine. He had already dared across several high wires in France. But he saw a picture, years ago of course, of the World Trade Centers. And he knew. That was it. There was nothing else.
And just so, I remember scouring the nautical charts of the Earth's surface back in 1978, looking for a 100-mile-plus world record location. Cuba magically and spontaneously magnified right on the atlas page. That famous stretch between Havana and Key West leaped off the page into my imagination.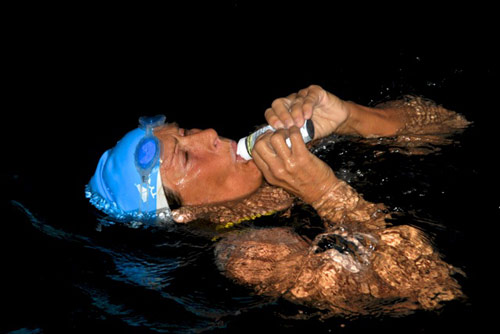 So I tried in 1978. 42 hours in whipping winds. Couldn't make shore. The Dream once again in my heart in my 60's, I tried again. To be accurate, tried THREE more times, twice in 2011, once in 2012.
The deadly Box jellyfish, roiling unpredictable eddies in the Gulf Stream, cataclysmic storms. That Florida shore still an elusive mirage.
So that brings me to this summer, 2013. That brings me to the profound stare in the mirror. The Mary Oliver ultimate question. If these years are indeed so precious, am I really going to spend all the rest of them chasing this perhaps unachievable quest?
So far, the journey has been utterly thrilling. The friendships have deepened... crew sacrificing for the mission. The discovery has elevated our conversations... world-class experts enlightening us on a myriad of eccentricities, from jellyfish venom to complex meteorology to the physiology of a body immersed and working in a liquid colder than body temperature for three non-stop days.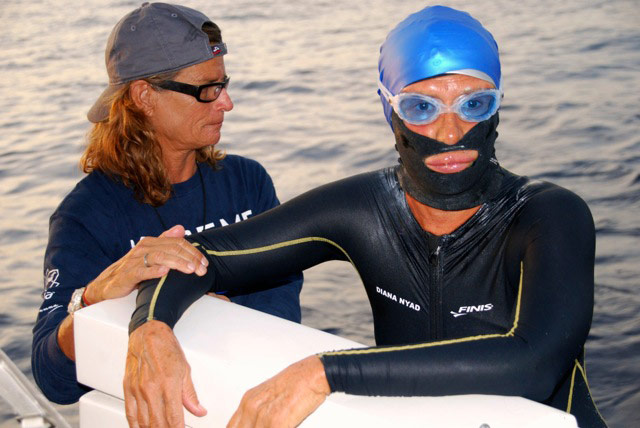 Since the first stroke of training, August, 2009, to this day, the level of unshakable resolve -- through countless disappointments, failures, setbacks -- has brought me what I was desperately seeking. Not one hour has passed, in my 60's, because of setting sites on this Xtreme Dream, that I have not felt fully and wondrously ALIVE.
Yet here I am in front of this life mirror. How many times do I try? What more is there to discover? What is the fine line that distinguishes a NEVER SAY DIE resolve from a graceful acceptance of NOTHING LEFT TO GIVE?
This past year, at the prompting of my beloved crew, I researched other 100-mile-plus ocean swims. The Maldives. Guam. The length of the Florida Keys.
All respectable. All major challenges, by virtue of the distance itself. But none the confluence of Mother Nature on steroids that is Cuba-Florida.
And none made my adrenaline surge as does Cuba.
So call me crazy to once again buck up against the overwhelming odds against success. Call me selfish to ask my crew to come with me again. Call me irresponsible to throw so many resources at this one, private dream.
I have now stepped away from that mirror and the answer, deeply personal, is ONE MORE TIME.
So many people have sent me the famous Teddy Roosevelt quote and I read it with pulse pounding these days. Every day these days. To paraphrase:
The credit belongs to the one who is actually in the arena, whose face is marred by dust and sweat and blood; who strives valiantly; who errs, who comes short again and again... who at the worst, if she fails, at least fails while daring greatly, so that her place shall never be with those cold and timid souls who neither know victory nor defeat.
If I don't make it again this summer, I will stand tall, knowing there is nothing more, nothing whatsoever more I can bring to this noble endeavor.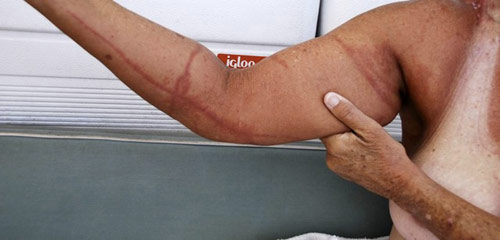 But for today, I'm still a believer. The jellyfish protocols we have developed this year give me newfound confidence. I have never, ever been stronger or more fit... and to say that at age 63 is a high unto itself. My crew is top-notch, both year-round training and on-the-ground for Cuba.
We need some luck, that's for sure. I need to reach deep into a well of courage and will I have not yet known.
This Xtreme Dream is no longer about sports. Not for me. Not for those of you have taken an interest. There are, matter of fact, a few other swimmers from outposts around the world, who have also announced giving Cuba a try this summer. They're all younger, faster than I. They may make it. They may fall short. I shall salute each one of them, make it or not, because nobody knows what soul-searching, body-wrenching trials one faces in this crossing as I do.
I used to want to be The First. I wanted to make it across in a dazzling time, under 60 hours. Those goals have fallen far, far down the list.
I have trained so hard. My crew has given so very much. I have learned so much. At long last, after 35 years, it's time to grasp the final Destination, the sweet ending to the long, arduous journey.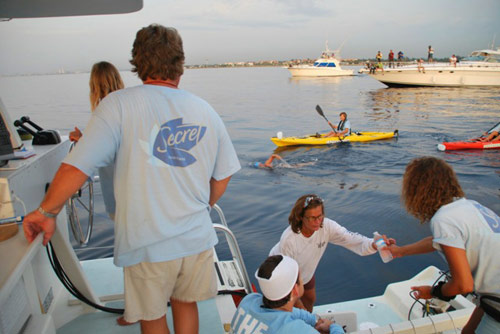 In all honesty, I wish I could go as a stealth mission. Tell nobody... until perhaps near the FL shore. The pressure I feel to get there this last time is weighing on me to a colossal degree. And I don't want to disappoint those who have wanted so much for me to make it across, to spark your own Dreams. But the reality of leaving Cuban shores quietly, even in the middle of the night, is fiction. So I here I go, ONE MORE TIME.
I came upon an 11-year-old girl wearing an Xtreme Dream t-shirt. I asked her name and what she thought that phrase means. Her name is Lauren and she told me:
Well, Xtreme Dream is when something is probably impossible... BUT it just might be possible.
Let me embrace all that I've learned. Let me gather all the grand spirit of those who have believed with me. Let me summon all the vigor within my body, the power within my mind. Let me glimpse through exhausted and blurred eyes the palm trees on that other shore.
Let me walk up onto that shore, carrying the message to anybody who may witness the moment, that we can't be afraid of failure. We need to dare to fail. She who dares, wins, the outcome be damned. Let's be bold, not timid. Let's reach for the stars... or "What's a Heaven for?"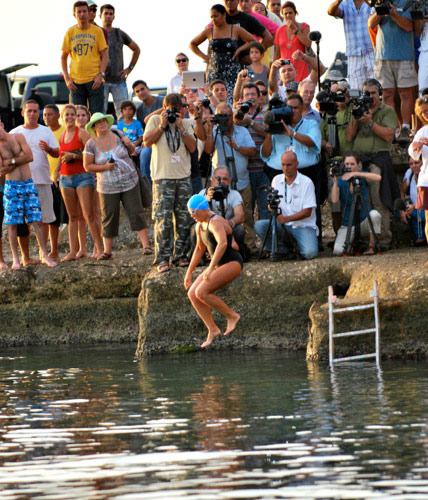 Related
Popular in the Community