Diana Nyad inspired the world earlier this month when she became the first person to swim from Cuba to Florida without a shark cage. The 64-year-old swimmer completed the voyage in just under 53 hours. On Sunday, Oct. 6, Nyad will appear on "Super Soul Sunday" to discuss how she achieved this feat of athleticism, will and spirit.

In this first look at the interview, Nyad sits down with Oprah for a revealing conversation about chasing dreams, pushing limits and daring with intention and purpose. "What you showed us all is what a real warrior looks like," Oprah says to Nyad in the video. "I can't even imagine what that pain felt like."
"The body is pathetic compared to what we have inside us," Nyad says in the clip.
Nyad had tried to complete the approximately 110-mile swim on four prior occasions but barriers ranging from jellyfish stings to lightning forced her to abandon each effort. She tried three times in 2011 and 2012, and her first attempt was in 1978.
"It wasn't so much what did I want to do, it was who I want to be," she tells Oprah.
Watch part one of the full interview when it airs Sunday, Oct. 6 at 11 a.m. ET on OWN.
Before You Go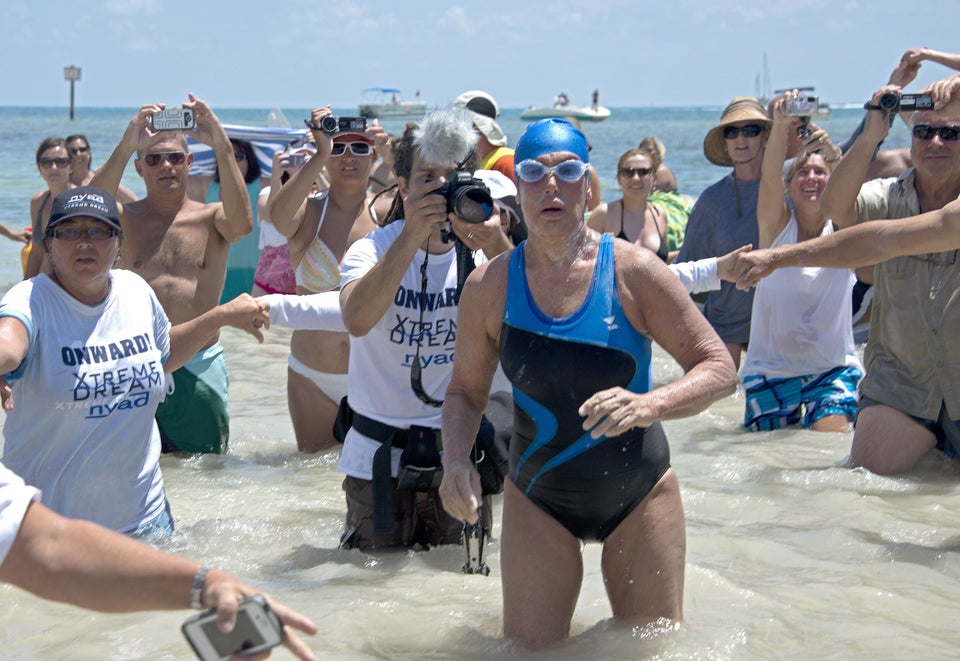 PHOTOS: Diana Nyad's Swim