"I want to be that kind of person: fierce, fearless and live it large," Diana Nyad explained during a Sept. 24 segment on HuffPost Live.
She also explained her definition of success to host Josh Zepps, which was inspired by a Henry David Thoreau quote someone send her after she completed her historic swim:
When you achieve your goals, it's not so much what you get for them ... You get some compensation, you get some pats on the back, you get your name printed somewhere. It's more who you become. What did it take? Who did I have to be to do this swim? And I had to be a person who would not give up no matter how crushing the disappointments were along the way.
Before You Go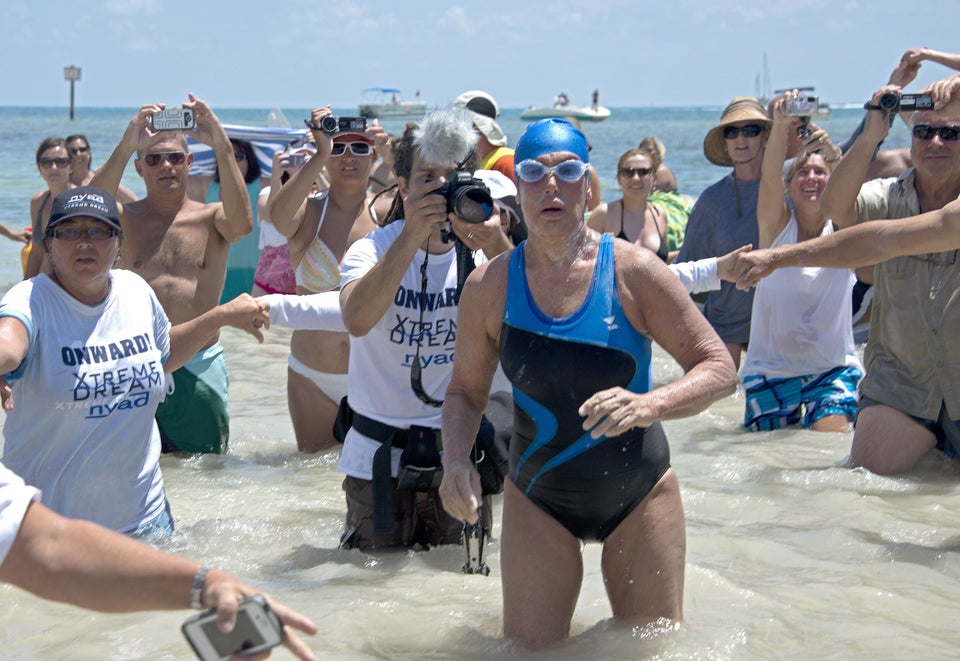 PHOTOS: Diana Nyad's Swim
Popular in the Community